LAO COUNTRY ROCK
Exciting song called Namtaizok from Vientiane Capital rock band known as Smartzon - ສາມັນຊົນ. It released back several years ago. It's a slow country rock song. Smartzon - ສາມັນຊົນ is a kind of band that you tend to remember them forever once you hear their songs. They have been around for years performing at club and pub. Somehow they have yet to release their album. There are several songs released by them and they are all here at laopress.com. So check them out. More info>>>
DEAD POETS SOCIETY
If you are wondering how famous song writer or even poet put their pure thought on paper. This is how it's done. It's a simple guide suitable for everyone who enjoys writing Lao poem. It's from The Lao Art & Music Foundation Magazine. It's written by Chanthima Saengsouk. More info>>>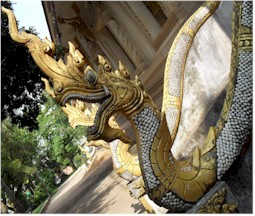 THE LAO ART & MUSIC FOUNDATION
This poem is by Khamsunya from The Lao Art & Music Foundation Magazine. It's written to urge Laotian artists from all over the world to keep on producing Lao finest art as we have been doing for many generations. So check it out. For info>>>
REPRESENTZ
These are the latest tracks from a playful hip hop artist known as Illphatic. The first is Gonna Get My Money Right and other is This Is What I Am featuring Kastro O. He has been in this show business for more than a decade. One of all time favourite is Illphatic Morlum which released back in 2005. It's a fusion of Lao classic folk rock song and urban music. More info>>>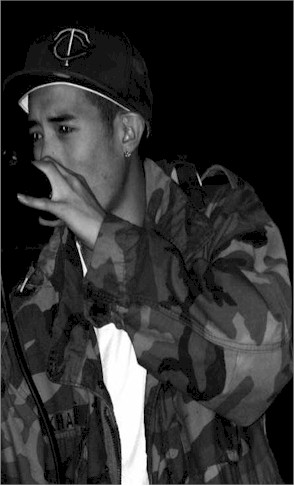 SDN RELOADED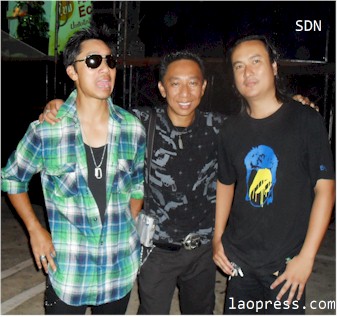 Recently, I had an opportunity to witness an amazing concert by chance in Vientaine by Lao rock group simply known as SDN. They base in California, America. It is rare to have all members of the SDN in one place at once let alone staging a concert since each member have other commitment in different part of the world. Noy is the lead singer/guitarist/songwriter. He works for a living in the USA while Samlane, a drummer returns to his birth place to help out building Laos. His recent project is designing the UN building complex next to Patuxay. He is an architect by profession. As for the bass player is a very well known artist in the Capital.
They performed three songs from Noy Sydanon's first three albums which laopress.com helped out in the productions. They had me in a compete awe! They were simply outstanding. They are the best band I've ever seen performing live! The sound, the displays of talent, they are very professional. This is one of their hit rock songs from their previous album. It's Kard Nang meaning "Missing You". For more info >>>
WHAT'S ON THE SEA GAMES CITY?
Culture – Generally Laotians are Buddhist which results in a plethora of temples and stupas in every city, town and village. Beautiful temples with Lao amazing architecture are within walking distance in the SEA Games city.
Sights – Laos has a reputable as being a laidback and a peaceful country. It has a rich history dating back many thousand of years. Charm of Laos is irresistible. It's a kind of place which has amazing mountain scenery, beautiful temples and calm. Laos is also home to spectacular wildlife.
Cuisine - Sticky Rice is the staple food and has cultural and religious significance. Lao is the only country with the origin of sticky rice being eaten. Larb is a traditional dish which believes to bring in lots of luck when consume. It tastes like no other cuisine on Earth!
Accommodation – SEA Games city of Vientiane is the capital of Laos and it is the largest city of Laos. Population is just over 200,000 and it still the least congested capital city in Asia. More than two million people visit Laos each year, still accommodation remains very affordable starting from $US20.00 per night or less. There are many hotels and hostels so there is no need to camp along Mekong River.
Music - The fantastic musical vibe in SEA Games city extends way past the great live music scene and into the record stores. One of the most popular Lao traditional folk music is known as Lam. So why not seek it out? Over the past decade Lao pop music has been developing very fast and it is getting very popular with Lao youth. Laos's music rocks! More info >>>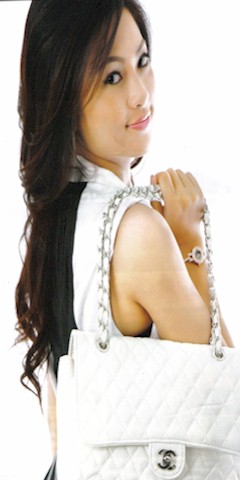 COVER GIRL
Let get to know this beautiful girl from Vientiane Capital. She appeared on the front cover of Life Magazine Issue 2/2009. A nineteen years old college student works to support her studies. A year ago she came fourth in her quest to become Miss Healthy & Wise. She is currently single and most importantly she loves cooking. Do you want to know more? Lao emerging magazine known as Life & Business Magazine had an exclusive interview with her.
Life & Business Magazine also interviewed several entrepreneurs, pop artists, officer worker, official opening of the first ever Chery Sales/Service and spare parts super centre in Laos and many interesting and informative topics. More info >>>
LAO FOLK ROCK
Another beautiful sound which echo out of temple during festive season is this exonerated sound of Pinn. Pinn, Khene and Gong are the basic instruments to pump up the sound of lum. Today many Lao expatriates around the globe appreciate Lum more and more than any forms of music. There have been many famous Lao folk artists known as Morlum travelling overseas to help out boosting the Lao festivals all over. This is another great example of typical Lao folk music demonstrating by Ajarn Thorn Phuehugphay playing Pinn.
SING & DANCE OUT OF POVERTY
Champassak, a southern province of Laos will become the tourist haven of Laos. Major works have been done to accommodate influx of tourists. Other important projects that have been done to light up and modernise the southern province are the building of hydro electric dams. Many remote residences of the southern city are now having the ability to connect basic power needs generating from these dams namely Sephandone area (4000 islands area). This is one of the areas identify to be the hot spot for tourist. Not only the local people benefit from dams being built, electricity will be another source of export incomes. Pakse airport has been undergone heavy innovation with the hope that people can now fly direct to Pakse international airport.
STREAMING HOT & CLASSIC ONE
Another brilliant classic love song from a very passionate Mouky is "Hug 1 Jay Deo" meaning "One and Only". This song commands so much pulling power even more with beautiful and sexy Mulang featured in this music video. Mulang, you are simply beautiful! And Mouky's interpretation of this beautiful classic song is so superb. This is so cool. More info >>>
AMY CHANTHAPHAVONG IS MISS ASIAN AMERICA 2009!
Classy, poignant, witty, and beautiful Amy Chanthaphavong obtained her Bachelor of Science from the University of San Francisco has become the 24th Miss Asian America Pageant in San Francisco. Here she is in one of Lao Music video called "Koy MugSao Sexy" meaning "Love Sexy Girl". Congratulation Amy Chanthaphavong. Link to photo stream by David Yu
LAO FOLK ROCK
Toy is one of my favourite Lao folk rock artists. He's rarely released ordinary songs. This is another great folk rock song about life from a very artistic Toy. Great track.
LUM SALAVAN
There are many styles of Lao folk music which originate from the southern provinces of Laos. Lum Salavan is one of them. Salavan is of course a province of Laos. For obvious reason it is Salavan Province that is where Lum Salavan originate from. Almost all of Lao recent leaders are from the southern province. Kaysone Phomvihane, Nouhak Phoumsavan, Khamtay Siphandone, Boungnang Vorachith and Bouasone Bouphavanh are all from the south. Did you known the current Lao Prime Minister Mr Bouasone Bouphavanh is a native of Salavan. More info>>>
KUP LUM FROM THE NORTH
Another fantastic Lao folk music originate from the northern province of Xiangkhouang is simply known as Kup Xiangkhouang. This is beautiful! Did you know the capital city of this beautiful province is Phonsavan. Originally known as Muang Phouan, the famous Plain of Jars is located here. Weather is generally very cool as well as the accent of the people from this area. More info>>>
TIME & TIME AGAIN - SAM RELOADED
25 years old singer/song writer/producer known as Sam released his outstanding première album in January 2008. The self-titled album "Sam" has some of the best Lao original pop/RnB songs. The album has eight Lao songs & the other five are in English. Sam penned all songs in this debut album. Sam spent 10 years educating himself in Australia. He returned home after graduating from Bachelor of Arts – Major in Recording Art to help out his peers producing some of many great songs with Indee Records. More info>>>
THE YOUNG & THE TALENTED ONE
Two natives of Champasak province are youngster Morlum Anna-Anhly Voradeth presenting her Lao folk music known as Lum and Master Khamphou Thavivanh who is still calling out Lao classic country "Yak Mee Kon Hugg" meaning "For You My Baby". For more of Anna check www.anna-anhly.com
HOT AND CREAMY
If you like it hot, smooth, solid, strong chances are you will like Cream. A native of Savannakhet, beautiful Cream burst into Lao music scene with her excellent tracks such as Moka, Paw, and Kid from New Stars album. They are simply outstanding! "Luem" means "Lost Love" is one of her new tracks from her latest album. More info>>>
STICKY RITE
This is ULUVUS Rock band from Laos. Four young high energy European dudes who love eating hot sticky rice with chilli paste have one common goal that is to rock one of ASEAN smallest capital city - Vientiane. "Hugg Gun Lae" means "Head over Heel" is their première single from their latest album called "Seu Soi De" meaning "Donate Generously". Not to be mistaken, they dress in white to just Tigo your fancy. More info>>>
HERO & FOE
Nine out of eighteen provinces in Laos are affected by Unexploded Ordnance (UXO). Currently there are more than 1000 staffs from UXO Lao actively work in the frontlines clearing the Unexploded Ordnance nationally. During 2009, they have cleared 1,238 hectares of land. UXO Lao is funded primarily through cost-sharing agreements with UNDP. Current donors include: Australia, Germany, Japan, Ireland, Luxembourg, Switzerland, United Kingdom, United States of America and World Without Mines More info & pictures check http://www.uxolao.org
LILY OF LAUNG PRABANG
A fun song from World Heritage City of Laung Prabang Province by one youthful singer known as Lily is Sao Luang Prabang.
GIRLS JUST WANT TO HAVE FUN
They are young, beautiful and just want to have fun. This is M2 Girls of FANFAM LAOS presenting their brand new song known as "Tong Manlae" meaning "This Time Is For Real". Hidden gems amongst youngsters, quickly they become our new darlings of Lao popular music not because of their good looks, but sweet innocent pop songs they have created- "Tong Manlae". More info>>>
THE RIGHT STUFF
This excellent song by Lao singer/songwriter/ actor Lang is "Kaurkon Munmuk" meaning "She Is the One". Currently Alexandra Bounxouei is studying her master degree majoring in media design in Japan. She has appeared in Japanese television shows several times and did several charitable concerts raising funds for non profit organizations to help children back in Laos. Watch this space, one of the Japanese television stations will soon have her on again! More info>>>
ROSE OF PAKSE
Relaxing Pakse nestled in spectacular scenery has rapidly become the commercial centre in the southern part of Laos. Pakse is the capital city of Champasak province with population of at least 70,000. Surrounded by high mountains and tucked away from outside influences, the city of Pakse still looks every much Lao in every way.
There are many tourist attractions such as World Heritage site of the historic Vat Phu, the unique bounty of natural wonder are these dotted four Thousand Islands, fresh water dolphin – the big round face and its bright eyes Irrawaddy dolphin is perceived as a tame and lovable teddy bear, some of Asia's biggest water falls are found here in Champasak province and the more famous one is locally knows as Li Phi, world renown coffee plantations are also founded in this province, trekking among native hill tribes, riding on one of million elephants (The national symbol of Laos - Lanxang - the land of a million elephants), former royal palace is now house quests from all over the world, beautiful temple in every village and of course my birth place of Baan Saphay – Don Kho. More info>>>
MY PRINCESS
Princess now represents a new beginning, a realization that shifts in Lao pop music into another era and new exciting possibility. Contemporary Lao pop has entered into new frontier. This is for people who appreciate the ultimate in sweetness, sexy, beautiful and sound. More info>>>
TYPICAL LAO COUNTRY
Dynamite, soulful, inspiring and delivered with charisma and passion is this Laos country hit song. Young and beautiful dancers dance to this awesome track in the middle rice paddies. That is really cool. Personally, I like to see more of mature women staring in our Lao music video.
NO RESERVATIONS - LAOS
A few months back Anthony Bourdain and his No Reservations team went to unearth Laos. For those who have never been to the northern provinces of Laos, these will inspire you. He captured its people, beauty, culture, morning mist, the hot food, and the would-be tourist attractions. He narrated as he sees the places without prejudice. Wow, excellent work Anthony!
TEMPTATION OF ANOUSONE
One of Lao many finest artists is no doubt is this cool, calm and good looking Anousone Vongkhammounty. He is from Lao art Media music camp and they have been touring Laos extensively with his music company. These are two excellent songs from his recent released album called "POP HUGG" meaning "Love Struck". They are "Yaleur" meaning "Think Twice" and "Tamjay" meaning "Temptation". Listening to these songs is so refreshing. They are simply brilliant! More info>>>
CLEAN & FLESH COUNTRY
"Environment" has become trendy and most talk-about subject politically. Whether you believe in it or not, there will be price to pay thrusting upon us. This is a global scam on earthy scale for quick buck. Lao country is still green, clean, flesh, clear and simple on a stunning sunny and blue sky day. This is just purely for demonstrating an absolute beautiful Lao country at its best by Southida. It's Hugkon Zuesor meaning Loving You More. This song is relaxing, simple, nice and yet without sacrificing emotional content. I must admit that I could be biased after watching a gorgeous model starring in this music video. Her name is Sao Malyvanh and she rightfully personifies Lao country - simple, clean, flesh and beautiful. That is hot. More info>>>>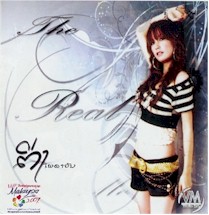 PRETTY YOUNG TING
With her latest outstanding new single, this home-grown songstress sings about the most tormented, painful, frustrated, touchy subject ever. It's about love, doubt, insecurity, impatient of not knowing and waiting for love to come along.
Koy is by far the most complete, sensual, intimate, irresistible Lao pop song ever released. Doesn't Ting look like her voice: cute, adorable, pretty, slender, lovable and feminine! Just do not take my words for it. She is one of the nominees at Lao ever first Music Awards named amongst the best of Lao most talented artists on the land of million elephants. More info>>>
CLASS OF HIS OWN
Here is a song about schooling by one of Lao most notorious soulful singer known as Mr Tee Udalai. Talking about class, this latest song Mor 5 (That is senior year in secondary school) has definitely class of it own: the music, lyrics, melody and vocal. It is outrageously beautiful. Mr Tee penned this from his own experience. In fact, most songs from second album are coming from his heart. More info>>> PUMP IT UP
After the success of 999 Roses hip hop song, it must have been listened well over a million times since it uploaded. It has completely reshaped the face of Lao popular music. He is now even more dynamic, most complete, intense and thrilling artist. His latest project is "Shut Em Down". This will definitely be another exciting new chapter of Lao hip hop music. "Shut Em Down" is another excellent fusion of Lao folk music known as Morlum with hip hop music with an edge plus jump up party jams. Took the sampler and ripped apart the words - jammed everything back in with the enhanced beat. Great stuff. More info >>>>

DID YOU KNOW.....
You can help decide which finalists will win first ever Lao Music awards. There are three ways of casting your vote: by direct mail, phone or on-line. So be part of the revolution and vote for your favourite singer, song, album. or music video.
By mail - form can be obtained from Closeup toothpaste box throughout shop outlets near you & send it back to postal address provided.

By phone - SMS your vote to 7000. Mobile cost applies, and

On-line - voting can be done online at official Lao Music Awards Site below.
Last day for making your voice heard is on 26/7/2008. Good luck. More info visit www.laomusicawards.com
COOL MUSIC VIDEO RELOADED
Seepenbaur meaning Be My Baby is a folkish Lao song with a play on words. It's clean and maybe a bit erotic if you take in literally. But this is not a typical Lum anyway where a singer usually sings with a simple melody accompanied by traditional folk instruments but it's bass up, electrified and amplified modern folk rock song. And it is no way a sleazy, over-stimulated but a sexy, well-crafted, well-arranged song followed by extremely super hot and beautiful dancers featured in this music video. It's a nice mixed of real traditional Lao folk with modern, real electronic sounds and instruments.
Pink is hot. She has real clean and flesh vocal. This is a masterful of performance. Watching this playful music video, it's breathtaking. I found myself focusing, concentrating, and dancing to modern folk music sound. This song is extremely good. Well, I may be biased but forgive me if I can't resist over looking at those beautiful dancers. More info>>>>
MY GIRL
A few years back when we conducted an interview with a well known Lao rock star, we were advised that we should investigate on a guy with long hair known as Toui Bb Gun. Well, here is an excellent pop song called "Kon Keng" meaning "My Girl". This is a fantastic deceptive love story. Poetic, moment of love, heartbreak, grief, disappointed moment are painted in your mind as you listen to this song. This is completely compelling. In today's musical environment where there are so many good music, pop is still travelling at top speed, forging ahead. Good advice coming from one Lao Crimino is "Keep On Movin". More info>>>
TURN BACK TIME
Her eight albums are available in America, Canada, France, Australia and Laos. She had also toured all these countries and had performed and recorded with the greatest of Lao singers in her time.
She has travelled extensively, no doubt that many sound samples emerged from such travels. Her most memorable performance was in Vientiane at Laos Year 2000 Celebration.
Her style of music is mainly techno dance and contemporary Lao country music. This is one of them. Her name is Phone Phoummithone. More info>>>>
KEN & FOUR BARBIES OF LAO COUNTRY
Here is another hot music video presented by young up and coming rising star, Ken with absolutely hot and sweet dancers showing off great legs. Wow! Yakaur Penfan meaning "Can I Be Your Man" is a hot and sweet country song by handsome Ken. This is another typical good country music. It's just liked a typical Lao food. It is so darn hot. Andy is a typical Lao guy who loves delicious Lao food.
LAO FOLK ROCK
Here is another superb music video demonstrating how our Lao folks entertaining ourselves for generations. This is an absolute highly competent presentation of Lao folk music at its best. It's undeniably irresistible. The sound is simple, pure and smooth. As for this Morlum, she has a serviceable voice and stunt looking. Traditional instruments use exclusively to bring out the Lao beautiful sound. This is another type of Lao folk music. This is great, traditional Lao affair with a modern veneer that you can dance joyfully to. More info>>>
DID YOU KNOW....
We uploaded more hip-hop songs by:
NOW SHOWING
A long wait is finally over. Sabaidee Laung Prabang movie is now showing. Set in picturesque Pakse, Vientiane and Laung Prabang.
Sabaidee Laung Prabang is the first ever movie funded by private companies from Thailand and Laos. Sparta is a Thai company and Lao Art Media is one of major record companies in Laos. The leading roles play by famous movie star Thai born Lao-Australian actor, Ananda Everingham and a Lao well-known beauty queen runner-up Khamlek Phalavong.
A love story about a young photojournalist from Australia who bases in Bangkok assigns to do field work in his fatherland. Sone plays by Ananda takes this as an opportunity to rediscover his own root, the land where his father is from. Story begins when he hires Noy plays by Khamlek as a tour guide. Clumsy as she is they travel across Laos. On the road as Ananda falls in love with his fatherland, his feeling for Noy also grows.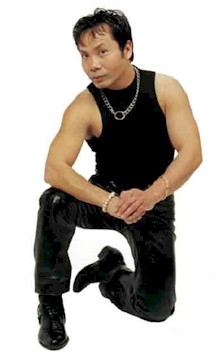 MAKING SENSE
Here is your chance to win prize courtesy of our latest international movie star. Proudly own this with pride and admiration. Simply send all three correct answers to below questions directly to this latest action hero, he will send you a signed movie poster as memento souvenir.
Please note that only the first three with all correct answers will get this ultimate cool prize. Please be advised that prize is from the actor himself. Is he Master Gummanard, Master Ngor, Master somsai, Master Lai or neither? Well, who is he? Here are links where you can gather some clues or watch movie trailer.
These are the three tough questions:
Who is this man?

What is the movie name?

What is the city in Laos where he was born?
Below is an email address where you can send your answer to movieinfo.whoisHE@yahoo.com.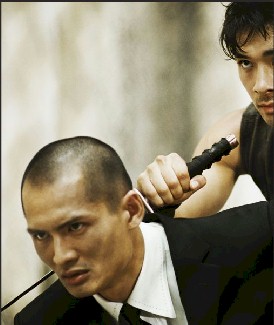 MODEL & MOVIE STAR
Below is an interview of Lao French movie star / model, Santi Sudaros conducted by laoville.com. Please feel free to find out more about this action packed hero.
How did you enter modelling and acting? Who or what influenced you?
A: I became a model thanks to the director of Benetton's casting, Brice Compagnon that I have met in a gym. It was my first client and the most important at the beginning. It is a very competitive job due to the fact that the selection is done by work. If you work you stay and if you do not, it would be better to find something else to do. I have worked for magazines like Vogue, GQ, Amica, FHM etc…many shows of course and TV ads. I was by far not the perfect model, but I had a particular profile which made me different from the other models. A few years after I have met the film director Giordano Gederlini who allowed me to work on my first film, "Samourais", I finally had an agent.

What was it like to work on films with Jet Li? (Unleashed, 2005) [as swimming pool fighter]
A: When we work with famous actor, it is better to try to forget who they are; the true challenge is to do your own work as well as possible, to serve your character, and the story of which the director tells through film. It is necessary to stay concentrated on what we have to do even if of course you know who they are. Of course it is not easy. More info>>>>>>
"PRASCHAN REQUIEM"
"Prachan Requiem" is another movie looking very promising. It produced by Albert Fautre. It's about a man who recently just released from jail going to his country of birth, Laos to get his money back from the bad guys. This is an action packed, kicking & fighting movie. Click links below for more info.
Praschan Requiem french teaser 3

FRENCH NUMBER ONE WILLY
This is one of French hit songs by famous R&B singer from France. He is Willy Denzey.
LOUD & ROCK HARD
If you ever come across these tattooed, long haired, punkish, dark sun glasses, jeans & leathers wearing Lao dudes, walk fast in the opposite direction. Especially if you are in Laos where it is a communist country. They are not Lao politicians. These are members of Lao hard rock band. To be on the save side, you should listen to these cool dudes' songs. They're folkish, hard rock songs. Turn up the volume so it gives rough, tough & metal feel in you. You will be a part of metal head. More info >>>>
THE COOLEST ROCK SONG IS "THE PAST"
This is one of the coolest Lao ballad rock songs coming from one cool country. This is "The Past" written by Thoe Phommachak. This is so beautiful, sincere song writing with imagery and moment of pure with controlled aggression fused by rock sound and vocal. This is Lao rock music at its best. Music video is excellent, charismatic and well animated. Click to watch music video.
GREAT HARD ROCK SONG
This is a Lao heavy metal rock song depicting a king tale story about the first king of the Land of Million Elephants, Chao Fa Ngoum. Great song! Inspirational stuff, wow!!
MORE LAO FOLK FOR YOU
This music video demonstrates how our Lao folks entertaining ourselves for generations. This is an absolute highly competent presentation of Lao folk music at its best. It's undeniably irresistible. The sound is simple, pure and smooth. As for this Morlum, she has a serviceable voice and stunt looking. Traditional instruments use exclusively to bring out the Lao beautiful sound. This is known as Kub Ngeum, another type of Lao folk music. This is great, traditional Lao affair with a modern veneer that you can dance joyfully to. More info>>>
HOT & STEAMY PINK RASSAMEE
Here is another sweet, mood elevating song by Pink hot and sexy country rock artist goes by the name of Pink Rassamee. She has many hot and steamy songs such as Seepenbaur, Yalumbanlao, Tenkin & Lumkin, and many more.....This is a classic and beautiful country song by this gorgeous singer called Thanghug Thanghaang meaning Lover Lane. More info>>>>
Inspiration in music is fuelled by all manner of live. Artists express themselves in poetry while music makes its more believable and bring story to live. Urban music is no exception. Here are more hip hop songs from one of Laotionext female artists. They are Da Anthem 1, i Miss U, and iB ft Supasang. More info>>>
Cali Thang Music video from Showdown Boyz Ft Supasang
DID YOU KNOW...
Willy Denzey is French RNB singer. His parents are from Laos. He got nominate for Best Male Artist of the year in France, In what year - was it in 2005, 2006 or 2007?
SO COOL!!!
Here is music video of the coolest Lao rock song from one of loud rock band, SDN & Noy Sydanon. So Bad So Good released a few years back. This is music video version. This song is so cool. Music video and CD collection are still available from their website. But three of the best Lao rock music albums from this band, only limited copies are available. Some which duplicated in Australia by laopress.com shipped to the USA due to high public demand than expected. They are red hot hot hot. More info >>>>>
LAO HEAVY METAL ROCK BAND
Another Lao great rock band, blackflame. They are one of many heavy rock bands who initially started the rock flame burning. The trio from this band members are famed sex symbol, guitar magician, and talented loud musician. They are Lao ultimate cool rock band, the Blackflame. More info >>>>>>
LAO SPIRIT
Another great live performance of Lao classical folk song known as Lum by great band. This video also shows how our Lao spirits are being used to glamorise Lao folk music by demonstrating that Morlum is as hip as pop/ rock, techno or hip hop music. For me, I am a fan of Lum. Watch the hand of the guy playing lead guitar. More info>>>>
KONLA VONGSAMPHANH
Growing up watching lots of Indian movies, naturally there are some Indian influences in our music. This is a song by a versatile rock band Konla Vongsamphanh. More info>>>>>
LAO CLASSICAL FOLK MUSIC - MORLUM
Here is another Lao classical folk song from famous Lao songstress. More info>>>>>>
SOME LIKE IT HOT
These are the latest pop songs passed to me by radio disc jockey lady friend of mine. They are soulful Kaur meaning Please and another beautiful ballad love song called Yakmefan meaning Want to Love Somebody. Kaur Yakmefan are for those lonely hearts out there who wishfully want to fall for the right mind one and click! These are true great pop songs.
SONG FROM THE HEART
Song From The Heart is a song by Ongkane Sombounkhun. He is from Lao Art Media. It is from "1 Nydoungchai" album meaning "One and Only". It released a few years ago. This song is written by Vixay Kyvongxay. Feel free to shake off stress or show off your cha cha cha.
LAO NEW YEAR IN TEXAS
A video diary of Gumby aka Pryce in Texas celebrated Lao New Year with his homeboyz.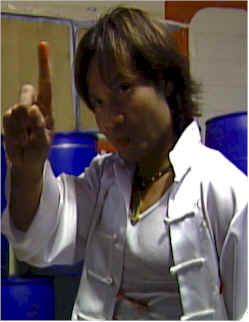 Guess who is this man? Why does he have one finger pointing upwards? Is he modelling for King Fa Ngum status in Vientiane? Or does he mean "Don't you mess with me, punk!"? Could he be one of several Lao action packed actors working on his latest film? And this picture could be taken from his movie? But who is this man? Well, we will have more info on him and his latest projects coming soon. Remember him!
LAOS POP CULTURE EXPOSED
Recently Matt Lauer from American number one top rating Today morning show broadcasted live from Vientiane, capital city of Laos - the land of million elephants. It was new initiatives from NBC under "Where in the World is Matt Lauer?" . He conducted his show live from various cities. So far here are some great cities where he broadcasted from. They are Buenos Aires, Amsterdam, Vientiane, Istanbul, and Seychelles. He stood in front Phra That Laung Stupa and announced to America he was in Vientiane, Laos "live".
From Laos he showcased Lao colourful silks, unique cultures, peaceful religion, authentic foods, unspoilt and exotic country village lifestyle including beautiful Vientiane the capital city, classical folklore music of Laos, pop culture in ever explosive environment since his government decided to bomb Laos a few decades ago. He chatted with famous artists who will soon release their upcoming productions such as movie star Ananda and singer Aluna to obtain inside information how in just less than a decade Lao pop culture has managed to explode and has gone beyond its frontier. More info >>>>>
LOVE INSTINCT FEELING
Here is the latest from brilliant young talented singer/song writer home grown pop princess - Aluna. Just recently appeared on NBC Today Show with Matt Lauer explaining her love of making music. This is a preview of her second album called "Aluna Part II " . This song is called "Komhuseukbok" meaning "Love Instinct Feeling". Some of her songs are mostly mixed in both Lao and English. More info>>>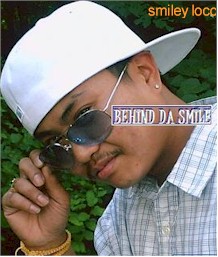 DA SMILEY SOLO LAO CRIMINO
He lives in hip-hop environment where competitive is in every way not just business wise but on a street level. Reputation is a way of live – reputation for being on top of the game and reputation for not being push around as documented in lyrics of his songs.<![if !supportEmptyParas]> <![endif]>
Smiley has always been trying and looking out for improvement and make it big by experimenting with new ideas. As a result he has songs in colourful and inventive credit to his name. He demonstrates that hip-hop is contemporary and diverse as his place of residence.
Now the quest continues. He is going solo and freed from the constraints of being a team player-band member. Latest solo project is a track called Keep On Movin', a dance track tailor-made for clubbing. Will this chart his evolution as a solo artist? <![if !supportEmptyParas]> More info>>>>
DID YOU KNOW ....
Current England number one female tennis player is Anne Keothavong who happens to have Lao heritage.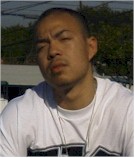 SONG FOR MY GREATEST PERSON
You should know by now that Supasang wrote a song called Kop Jai for the greatest and the love of his live - his Mum. The song is called Kop JaI, a tribute to his Mum. you can listen to it right here at laopress.com. Now Kop Jai the music video is here also. Watch it while it's hot. He is also finishing off his second album called "Hustle & Flow" Vol.1, a full length mixtape CD. More info>>>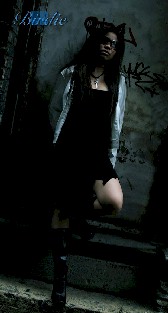 SEXY BIRD RELEASED....
This pretty young songbird with awesome talent has just released her sexy première album - "Underground Pop: Xposed". This continues the evolution.
She is ready to pop. With the release of her ever first single from the most anticipated, celebrated album, her team has prepped for the final assault of the invasion. On her album she co-wrote some songs. Birdie may sound like some hot songsters from America. Well, she is and she also has the looks to match.
This album is artful. It has tranquillity, attractive pop moment, and appealing voice eventually making it a welcome part of your day. This is fair to say "Underground Pop: Xposed" as being the album for all cool and hip. This looked like the start of brilliant career. More info >>>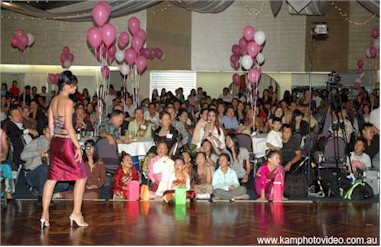 Here is what you have been waiting for to see - Fashion Parade modelling by Nang Sangkharnes of the previous years. The event held at the time as Miss Charity Quest. Collections are Lao traditional customs with a bit of jazzing up and they are sexy. Fashion Parade modelling by Nangkharnes of previous years. Fashion Parade by laopress.com. More info >>>
SILK ROAD
Here is another video made ready over the weekend. Music is by Lao best rock artist. Here we were on the road to the southern province of Laos, we stopped over in a country village some where, 50 kilometres off the main high way. Yeah, there is no place on earth liked Laos. Starring in the leading roles are Fancy & Nathan.

THE ILLEST MUSIC
Introducing the coolest DJ around the town . He has been bringing his music remix to the world massive. He is on the way up to the top of his game . And he is about to conquer a lot more territory. He recently released compilation which can be heard at his website. He graces the groove of the world's hottest urban music. He quickly acquires reputations as skilled performer on the world hip hop circuit. For more info>>>>
SUPER HARDCORE 
A weekend gathering for fresh & blood feast has resulted in a super recent collaborations between two bloody Larb Dip eaters, Supermon and Gumby in this POP IT OFF track. A fearless lion Gumby sharpens his claws and has brand new set of diamond and steel teeth thus he has big appetites and thirsts. The two spit venom everyway they can, causing friendly fire along the way. The result being a very tasteful and hot just like Bloody Larp Dip More info >>>>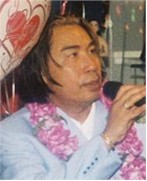 SAO MEAUNG CHAMPA
Introducing yet another classic Lao country singer. He released his première album, KID HOT BARN KERD. Songs composed by Vannasack Thongoulay and brought to life by Sesumack Thongoulay. We uploaded sample tracks from his debut CD. Songs such as Sao Maung Champa and Kidhot Barnkerd are typical of Thongoulay easy listening country songs. The outstanding track is Sao Maung Champa. You will appreciate the lyrics, straightforward melody and beautiful music. More info >>>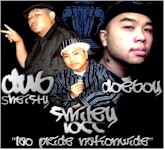 LAO PRIDE NATIONWIDE
Doeboy and the Gangs unleased yet another monstrous hit track, a killer tune with fusion of Morlum and double bass urban sound called Lao Pride Nationwide. LaosFamily, Lao Crimino and Doeboy represent to the fullest from the North to South, East to West. We have showcased some of their best materials but now between their three heads they come up with yet what could be the most powerful, emotive dance, folk, hip hop song in recent time. This is excellent song which is in Lao and English. More info >>>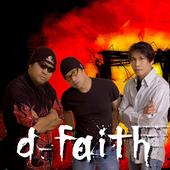 D-FAITH IS UP
The hot new thing pop out rocking is new Alternative Rock band known as D-Faith. The band make up of three cool dudes. Between them, they have brought extensive musical experience in all facets to come up with their cool and unique sound to re-connect with younger and hip Lao audience. Heavy use of string instruments and their sexy soul of lead vocalist immediately invite comparisons with another great band - Chitpanya but these boys from the south have their own style. More info >>>
<![if !supportLineBreakNewLine]>Many may not aware that there are music from other parts of Laos neighbouring countries apart from Thailand, namely China and Myanmar where they too sing in Lao language. We have music video to show you. They are pop music from Yunnan, China. They are in Lao. Just want to demonstrate how far musically they are comparing to us anyway. These two artists sing formidable pop songs, they just could be the generically perfect Lao songs. This may help more people notice their brilliant songs which are still holding my attention and dumbfounded after some months. More info >>>
Gumby new songs
For all hard rock / pop fan, the talented and poignant Noy Sydanon together with SDN Band have just done with their music video. Songs are from Noy first three excellent albums. They are ready for you to own. To watch their latest please log on to the official website. They also have new single for you to sample. More info >>>
Miss Malena Vongdara is our Miss Charity Quest for 2007. She made history by becoming our 28th Nang Sangkharne since Lao Coop Community Inc. held its first event back in 1979. The judging criteria is tough base on these: unique Lao smile, manner, catwalk, traditional dance of Lumvong, Lao talking, most importantly BEAUTIFUL. Andy Chanthavixay owner of laopress.com was part of panel of nine judges. Watch video. More info>>>>

Here is another recent video taking during weekend trip to the northern tip end of Australia, Darwin. What a quiet, wonderful small city Darwin is. In this video you can listen to Lao finest country song from Lao star. Here it is >>>>>

The truth about Daniel D. is that he was raised in a household surrounded by music. A performance at various places has made him a better musician, performer and a singer. He currently is working on "Genesis" album ". He has written, produced, musically performed practically every song on the upcoming album that has a mixture of R&B, soul, gospel, Hip-Hop, and pop. Smooth melody, beautiful lyrics, seamless voice with a gentle stroke of piano, they are ridiculous good ballad love songs. Take for instance The Truth; it will melt every girl's heart. More info >>>>
Another project recently released by original artist. This album is Nileuji. All ten tracks compose by Virath Vongsanga. These are classic popular country music. This album is a result of what happen when a group of talented people with imaginations and musical interests come together. As documented Lao don't really see musical boundaries as barriers. More info >>>>
DID YOU KNOW.....
laopress.com has been documenting Lao musical journey online for more than ten years. Wow! Ten years? For those of you who attain your Lao musical wisdom from laopress.com, we hope to bring you more of artists' adventurous musical venture. So stay tune...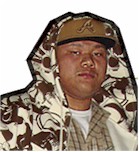 IMPAK OF LAO HIP HOP ON WORLD STAGE
He once entered music competition event held at local high school and won. Impak is back powered by Lao pride. He has the world on his sight. He is playmaker. He gonna shake and wake you up with his no-none-sense loud and pumped Impak sound. Mo Buckz is a gangster hip-hop where he collaborates with Lao leading, celebrated, award winning Gumby aka Pryce. More info>>>>>
ALL RISE
The Khamp Media Music Group is compiling a unique compilation of Lao music by Lao artist, in hopes to be released by the summer of this year. KMMG is a Laotian base music company that thrives towards creating much needed exposure to the ever flourishing Laos music industry. Let's take our music to the next step and create a new path for all Lao musicians. More info>>>>

MIKE IN HEAVEN
We uploaded more pop and rock songs of Mike Phetcharene from his Made In Heaven album, a sensation performer from Down Under. In fact we loaded the entire songs from this excellent CD. While you are there check his music video also. This album produced by Xay, Vilaxay, and Mike himself. They also co-wrote all tracks. More info >>>
DID YOU KNOW....

We uploaded Move Som'm, another brilliant English - Lao hip hop track from trend setter Lao Crimino. Now one of the clan is working on his solo album.
Here is another outstanding track from Lao most well-known hip hop player Gumby aka Pryce, Envy Remix. Matter of fact, it's a remix of his first single from the première album Fast Life. A track that started the whole Gumby stardom. Now his hotly hype second album is here for you to own. His quest for world domination continues. Just recently voted for the best "Kept Secret". Now Gumby is ready for mainstream. Love him or hate him you've got to admit you are curious about his latest album, too.
Another recent released track is by Sonny Bonoho. It's Seahawk. Did you know Sonny Bonoho also has second album coming out so check his site out for more info.
Here are the latest tracks adding to our wonderful Lao song collections. We are here simply to document the history as it happens nothing more or less.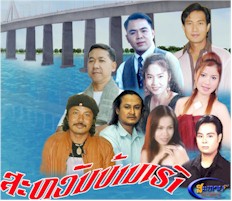 SAHAY BRIDGE
This rare occasion in modern history of Savannakhet province from the southern part of Laos, the opening ceremony of second bridge between Laos-Thailand known as Mittaphap Bridge, our front runner stars from both country and pop music take opportunity coming together to celebrate this special event. The release of this album, Savann Barnhao is also tribute to....More info >>>>
RADIO LAO
The Xienkhene is a Lao Radio programme broadcasting out from the northern suburb near Paris. Radio PASTEL FM 99.4 has been on air since 1998. The programs feature community news concerning Laotians living in and around the area. They are on air live every Tuesdays on website between 19:30 to 21:00 PM (Paris Times) through www.ouech.fr or http://www.radioxienkhene.com. so them out!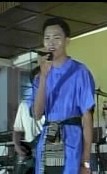 KIDHOT SALAVAN
These days everything come as a package. Well, say that you are looking for partner(s). You do want someone who are confident, independent and beautiful. Sao Hi-tech are above the less. As good as you can get. Yes.. we have more Lum songs from Chanto Sopha, Lao folk song specialist. He was amongst our first to be featured here at laopress.com with ultimate satiric cool song, Sao Hi-tech. That escalates him into stardom. Now we add three more excellent dance folk songs: Lum kornswan, Lum Tuey and Lum Salavam for your entertainment. Merry Christmas everyone. There is good feeling all around. 2007 is going to be excellent year. More info>>>>
LUM DERN RE-LOADED
Definitely one of the best respected album released. This CD packs with Lao best country music plus the very best of Lao folk music known locally as Lum. This is a remarkable debut album from this singer / songwriter from Vientiane, Laos. More info>>>>
HOLIDAY
Most singers can sing. They won't match the quality of this guy, Lao's top singer-song writer-guitarist Noy Sydanon. This is the most polish, timeless, enjoyable song ever made. It's Torramann from Noy's second album. No doubt, it's currently my best rock song. Watch this video shot in Melbourne during my recent visit to this beautiful coastal area of national Park, the twelve Apostles. More info>>>>
Another rising star from Laos is young sensation Noymany Sokeosy. We have two excellent songs by this handsome young man from down town Vientiane. They are beautiful Kid Hot Jing Toma and unforgettable Pibomay i Kohug. These two outstanding songs are typical example of Noymany's songs. They are from VideoCD album known as Yamae Mobile Phone. This style of his Lao classical folk music is called Lum Lern. More info>>>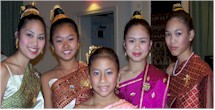 LAO HERITAGE GALA
The second annual dinner was a success, thanks to many of you who attended, volunteered, participated, and otherwise helped. A recap and pictures are now available at http://www.laoheritagefoundation.org/events06.jsp

TALENTED & BEAUTIFUL

Introducing another Lao super star, Malaythong Yingswat known as Panoy. She is also well known across other side of Mekong river. She had travelled thousand miles across the ocean to the United States of America to perform. This type of Lao classical music in Laos is known as Lum Pern. Lao classical music in digital and modern society or known as western civilisations are very popular amongst expatriates. For info>>>>>

Two excellent of Lao southern folk songs from two masters of Lum from Champasack province, Ajarn Sangswan and Lasmy. Master Sangswan spits his Lum Konswan. it's still very popular there. Lum Putai is by Lasmy Kalothong. These are two great classic style of Lums coming from the southern part of Laos. So enjoy these two popular Lao folk songs. More info>>>>>

On October 28, 2006, the Laotian Community Center of Rhode Island launched a national campaign to raise funds for the construction of a Cultural Center and Museum that will provide a place in which Asian and non-Asian people can come together and not only learn about Lao history and culture but will serve as a vital meeting place for communities of all ages on many different levels. More info>>>>>>
OUT CRUISING
Enjoying my day out with beautiful friends from work. What a day!. The foods were great plus we entertained by great live band. The atmosphere and day were perfect.
Pity...I had a bit of sea sickness therefore I was unable to eat those delicious foods. Our playground was breathtaking Sydney Darling Harbour. We cruised around the harbour for more than four hours. More info>>>

DID YOU KNOW...
We loaded more pictures up here.......
Pictures from Thong LongNgum Community party

Pictures from Australian International Motor Show
Or for more pictures check our Photo gallery
An exciting hip hop band, Lao Crimino has spanking new video coming out so check it out on their space. More info>>>
CLEANSING SOUL
We've released excellent albums over years. Here is one of them. It's Swanthong's Top Hit album. I am in this mood that I like listening to sad love again. Check it out track number one. More info>>>
BACK TO ROOTS
Did you know we uploaded two more Lao traditional songs for your indulgence. This type of music style is locally known as KUP TOOM. It's one of many Lums (Lao folk music). As well documented, these days our young rising hip hop artists fuse these Lao Lum styles with modern sounds to give their new songs a distinctive favour uncommon with urban and hip hop scene today. The impressive line up includes Lao's own hip hop players such as Gumby, Illphatic, Laos Family, Supasang, Doeboy, Ting, Singhey etc..... So see for yourself how it starts. This is Kup Toom (kup toom #1, kup toom #2) . More info >>>>

LET IT FLOW NIGGA
He's bald, young, and angry. He works long hour, he is Thai, Drowzy and He "Fed up Wit Chu". Is he going to be the first Thai rapper to make it? Drowzy aka Shawn Sathavorn spits his anguish in rhyme. His music bases on his heritage. Shawn said "Everything I rap about deals with my emotions and situations I am in and going thru". More info >>>
The famous Kulab Paksun song is written for a person by the name of Kornsavann Inthavong. Obviously she is from Paksun, city in southern part of Laos. Currently she resides in Australia. And amazingly he is my friends' mother. Here are Kulab Paksun Laopress.com version plus two other songs from beautiful Subankham - Good Bye My Love and Namtok Konprapeng. Cheers! More info>>>
HAPPY FATHER'S DAY
Did you know Father's Day is on the 3rd of September. We have excellent song from Smartzon that everyone should play to their loving Dad. It's "Por Ku Vilaboolod". Happy Father's Day. For info>>>



REAL SONNY IN SEATTLE
Introducing another quirky Lao hip hop artist, who has been making some noises for some times. He is the only Asian American known on the music scene as one of the best music mixers in the Pacific Northwest. After countless tours States wide and collaborations, he released album. But it's his distinct sound, originality, innovative, creative fashion that has ensured his name's feature in conversation at dinner table. For more info>>>
JOURNEY OF 2SICC YOUNG MEN

On the 4th of July it may be a special day for many in America but for these two from Oakland, California it was also their memorable day, a day that documented their histories as they released their première album. 2-SiCc & Tanibal, Viet/Laoz combined musical force. There is no denying that this duo belong to Lao youth hip hop movement. They have captivated their entourage of fans Lao style after released some tracks. More info
The Lao Youth Development Project
Just a reminder for those to would like to join in and have fun with The Lao Youth Development Project and activities. The Lao Youth Development Project is funded by a grant from the Community Relations Commission until November 2006 to run programs for the Lao youth including the provision of case work, educational/preventative work and community development. This program aims to reduce child abuse, cultural conflicts and irretrievable breakdown of relationships between young people and their families. More info
NO WORRIES MY LUV
The sad and happy moment in life happened simultaneously. How bizarre! The saddest and venerable time were when one realised that one let family and love one down. I lost someone who I'd love dearly. The feeling of lost, guilt, anger, anxiety were unbearable. But at the same time there was a feeling of relief. it was delightful to see the one that you'd love happy and free. Obviously great tragedy and lost were indescribable. Of course I felt bad but I couldn't imagine what she might have gone through. Sorry my love, I guess I 'd taken you for granted for years. A little things I should have said and done, I just never took the time. You were always on my mind. I am fine. Luv U. Listen to this beautiful song. It sums up my feeling right now. More info.
DID YOU KNOW.....

INVAZN Emcee released some excellent hip hop new songs. so check them out at his space. Having worked with so many artists in the industry, he is being touted as the next big thing. His new songs give us a taste of what to come! Featuring Kissing Game, DJ Skee Black Wall, Onfire N Gnarls Bar. For more music and tour information check his space.
Gumby aka Pryce will release his new music video. It's Envy Remixed version. Envy was première single from his debut album, Fast Life. To watch his latest music video plus tour info check his space
We uploaded Electronica music by DJ Tiesto. This was his live performance at Museumplein in Amsterdam.
Now you listen to Jumpa FM 89.3 Live. Lao program is on every Saturday between 7.00 PM to 8.00PM. Host by beautiful Vicky, sex symbol Mike, and doctor Joey. Log on to www.893fm.com.au

Who will be the most beautiful Nang Sangkarne in America for 2007. The search is on. Expatriates from Laos, Cambodia and Thailand who now reside in America will for the first time come together to settle the century old war of word feud. Who is the most beautiful: Lao, Thai or Cambodian?. For more information about this event please refer to www.misslaosusa.com or www.darasinh.com.


UNE EXPOSITION COLLECTIVE DES ARTISTS DE LA CYCLADE
Check out Lao French photographic artist's portfolios. He is holding his première exhibition in Paris. See the world through the eyes of his magic lenses. The name is Sayaphone Sithimoungkhoun.
Event: Exposition collective des Arstiste de la Cyclade
Where: 9 rue du Duc , Paris 18e, France
When: 2006 May 27 - 2006 May 28 www.artmajeur.com/sayaphone / www.zyeuter.com/sayaphon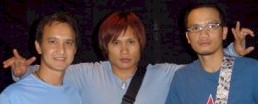 BLACKFLAME REALITY CHECK VIDEO +
Lao ultimate cool band, the Blackflame re-furnished their old website address www.blackflamecity.com. As documented, they burst into Lao music scene with first Reality Check album in early 2000. Then came their second album, Confusion. Not only this was one of the most anticipated release, this album also took you on a dark, exciting journey to alternative Lao rock music, and when you got there, you wanted more. They just finished shooting their music video so check them out. More info


aVa Drum & Scratch

The Electronic Music forum covers a wide array of genres, and sounds. Electronica, Techno, Progressive, Trance, House, Breaks/Break Beats, Trip Hop, Drum n Bass, and Tribal/Jungle are only some of the genres Electronic Music covers. For those of you unfamiliar with Electronic Music hopefully this may get your heart racing, feet tapping, head bopping, creativity soaring, and most importantly get ya feeln' alive! Electronic Music is everywhere! More info

Alexandra again crossed border to appear on Thai popular television show. Tom Yum is now a regular daily dish at home along side famous Lao cuisines: Tum Mak Houng (paw paw salad), Larb duck, and Jell Bong. After talking to her Mum and Dad, they'd like her to further education in Australia. Barbeque kangaroo is one delicacy awaiting her. I know for a fact there has been a talk of her coming to Down Under. Whenever she comes laopress.com will have a small or big part in promoting her. She is big here! More info

INSIDE OUT
Mum just came back from Savan, Pakse and Vientiane. She turned the places inside out searching for a bride-to-be for her only son. She desperately wants to see her grandchild so she can go with that big fat smile on her face. So scares of no one will carry on her good family name. O Mum! 555....!!

Children's of Paradise
Children's of Paradise is the latest project of Lao super rock band, SDN. According to Noy Sydanon, a lead singer of the band "Expect a new album to be Released, we're hoping by the end of this year". They are also working on their music video for Noy's previous albums. They will be available by the end of the year. Their website is re-vamped at new address at www.sdnusa.com. So check them out. More info

MOTHER'S DAY
It's hard to ignore the growing of quality Lao urban music coming from around the globe. Since the explosion of GUMBY, Lao Crimino, LOG, Willy Denzey, IBU etc.... There has been a steady supply of artists coming forward with their materials. Here are some more songs for your car stereo.
1. Refugee 101 - a song from Foreign Elementz from Hawaii, a song about the trials and tribulation. Did you know refugee is the world second biggest business. Who give the hood about Refugee? I do. I am the by-product of this monstrous business.
2. How We Do It - a song from Lao Boiz Produktionz. Boiz will still be boys. They just want to have fun.
3. kopji - Do something special for Mum on Mother's Day. Play this song from Supasang to her. I guarantee that she will cry her heart out of love. I love you Mama. She always finds goodness in her son. I just wish that I can do more for her.
4. avaproductionsincorporated - Visit his space to see more information and photos. AVA productions founder, Hongsavath travels the world to do show. Maybe his services are what you require. More info

Are you ready for Lao music INVAZN? It seems that we are engulfed by a whirlwind of excellent hip hop artists. They have produced extraordinary hip hop beats. Come and listen to quality house music and leave all other worries behind.
Introducing another boy from the hood, born and raised in Seattle Holly Park Projects and he is representing Northwest hip-hop to the fullest. Many will find INVAZN to be a breath of fresh air.


THE GREATEST OZ BBQ
Here we were at beautiful part of town, Chipping Norton enjoying the finest food accompanied by many beautiful people. This event was part of youth initiatives from Lao Community. Wow, many young ones turned up for the big BBQ event. I felt young again! Hope everyone enjoyed my cooking. There were many activities for all to participate. Thanks to all those who made this event possible and especially those who prepared all the food. More info


FOR LOVE OF BRILLIANT MUSIC
Lao pop music owes so much to this guy. When I chatted with him he has always shown a varying understanding of contemporary pop culture. Well, he lives it. He always paid some kind of homage to people who for the renaissance they have offered and helped his career, not that he needed. He again raises the stakes already brilliant music. This latest project is to remind us just how far ahead of his time. Beautiful love songs from his up coming latest album, we do have. More info


UP TEMPLE, KORAT BAND ROCKS
Check out photos of Korat Band celebrating Lao New Year at Lao temple in Denver, Colorado. Drop by his site and watch video. KORAT Band was formed to show their appreciation, celebrate and share with others the music of LOSO (Low Society), a legendary band from Thailand that has been making rock music for over a decade. More info


NEW YEAR AT WAT PHA BUDDHALAVARN
Another Laos New Year Photo Gallery. This was at Wat Pha Buddhalavarn. His Excellency Ambassador of Laos + entourage + his families. Young group of traditional dancers from the embassy including his daughter performed, also singer from America, Australian kick Boxing Champions, parade of Nang Sangkane. Sabiidee Pumay. Happy New Year 2549. More info

QUOTE "Certain relationships and issues may be worth fighting for while others should barely rate a mention." Andy

DID YOU KNOW.....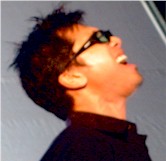 SDN strikes Again
Noy Sydanon and the SDN band performed at Wat Lao during Laos New Year in Riversider, southern California. Check out their photos and see how they celebrated. More info

Lao Community will hold the greatest BBQ on 30th of April 2006. The purpose of this barbeque is to bring together young Lao people in the community for a fun and relaxing afternoon. More info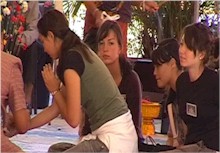 Pimay Laos Keota
Happy, Peaceful and Prosperous New Year everyone! We have three songs for special occasion, Pimay Laos. These superb songs are by three famous Laos super stars. They are:
Sookji Pimay Laos by Thongvone Khunnara (lum)
Pimay La Keota by Boua Ngern Xaphouvong
Sabiidee Pimay By Vanpheng Vongthongkham.
More info

Watch Laos New Year Video + interview with young rock band "Dekwat". All of them are under 15 years old.

Laos New Year Photo Gallery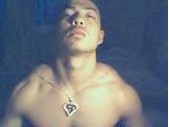 KOPJI MAMA. - THANKS MUM
With a name as strong as SUPASANG, you are certainly guaranteed this young man delivers. He is set to change Lao hip-hop scene and gives it a new direction, a new approach with brand new attitude. Listen to the latest songs from his second album which will hit store very soon. More info

DEMONSTRATION OF TRADITIONAL ART
The Lao Heritage Foundation, in collaboration with United Lao Community Development (ULCD) and the Bay Area Lao American community, proudly presents a demonstration of traditional by Prince Somsanith. This month-long event is being held at the Asian Art Museum in San Francisco from now until April 30th. More info

ANOTHER BAND
Check out this band from Montreal, Canada at http://www.vina-thetimeless.com.

Lao Culture at the World Bank
For the first time, Lao culture was on display at the World Bank. The event featured an overview presentation on Laos' unique people and way of life, diverse ethnic groups and rich history, followed by traditional dancing, music, and a fashion show of tribal apparel. In attendance were His Excellency Phanthong Phommahaxay, Ambassador of Laos, who offered a welcoming speech, and the venerable Tiao (Prince) Somsanith, whose private collection of art and textiles was on display. More info

DID YOU KNOW...
| | |
| --- | --- |
| | We uploaded a classic love song by Voradeth. It's Joophug. Enjoy! More info |
| | Overdance performed at Pattaya International Music Festival 2006 amongst other international artists. For more info + photo check www.mtvthailand.com. Shall we have another of our hip-hop artist(s) here again next year guy? We are coming hard and fast. Good job. |
| | Boy Last Child band won Close Up National Song Competition recently. Watch out for their première album. More info |
Charity Quest / Miss Lao 2006
Alyzza was crowned Miss Lao 2006(Nang Sangkharne) in Australia last night. More than 1000 people packed auditorium to eyewitness the ceremony. There were seven contestants in all, age range from 17 to 18.

Band - Khuanchay Phracha. More info about Lao New Year


Introducing another young, up and coming hip hop artist from the Northside. He has written some of the most recognisable songs. He is showing why he is such a red hot choice for one of many artists most likely to break through. You'll get a much better idea of where he is and where he has come from and certainly what he is capable of. He can be a classic hip hop artist and Illphatic Morlum is the track where he shows us that. More info>>>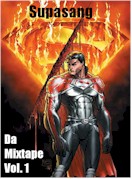 DIS MOMENT
Featuring biggest stars that represent international artists in the world laying down their latest house sounds. Two songs from Da Mixtape Volume 1 uploaded by Lao finest hip hop artist, Supasang.
My all time favourite song Dis Moment featuring Phil Collins and Alex Barnett and Still Luvin U featuring Jennifer Lopez. More info>>>>
Exclusive television interview with our young lady medical doctor who recently graduated from University. Find out who she is, what she wanted to do when she was younger, who inspired her to become doctor, does she listen to music, will she ever go to Laos as a doctor to work, and more importantly does she has any ……..More info>>>>
Peng NukLeng in English means "Gangsta Song". It's by scary gangsta dude. It is undeniably hot, what a gangster. He comes hard and tough. The lyrics are in Lao and English. The flow is impeccable and so does the delivery. He sounds so nukleng.... More info>>>>>
Check out new website from United Kingdom by Tim Doling, Managing Editor Cultural Profiles Project Visiting Arts. [HERE]
GUMBY 's quest for world domination continues with the latest release of his world première music video, G.U.M.B.Y. a track from second album. O yeah - hip hop. This is nice - a kind of new wave. They completely reshaped the face of Lao popular music. More info>>>
For the past few years good music has been uplifting with our elite young artists coming out with international standard songs. It is now that we emerge into a new era in sound. "Don't Know How" is another master piece by young Lao's new beatmaker. More info>>>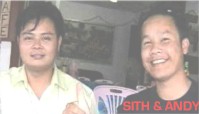 SONG FOR ANDY "NGO ENG"
With his previous album Lermmay, he has reached Lao pop legendary status. His latest is dropping just in time for summer, and is looking to be massive. One of his latest songs that will definitely feature high on the best song list of all time is track number nine "Ngo Eng". More info>>>>

With his band, they had received a lot of interests from major recording labels. Are you ready to see a Lao front man lead a band. Here they come.... More info>>>
KORAT was formed to show their appreciation, celebrate and share with others the music of LOSO (Low Society), a legendary band from Thailand that has been making rock music for over a decade. The music of LOSO guided 5 strangers together from different nationalities to become 1. More info>>>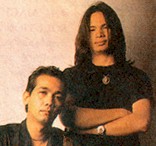 BACK IN THE GROOVE
Their debut album exceeded expectations. They have been reminding us how unbelievable heavy they were. Lao Heavy was their album which set the benchmark for Lao heavy metal on which every act was measured. They are back. More info>>>>>

WORLD EXCLUSIVE
Hip-hop's rookie is back with his first music video. This is a track number tenth from his debut album, Da Missin Chapter. It already aired throughout North America. It was shot in Orange County, California - Da Golden State. Don't miss it, watch it here. Did you know Buc Supa Sang sing for Laos telecommunication company's commercial. More info>>>>
She is tall, sexy, slender, sweet talker, always get her own way and well known among our community here. She's got long black hair, beautiful smile and attached. Most importantly, I had an opportunity to spend an hour with her in her studio. That is music FM radio station studio, Jumpa 89.3 FM. Vicky is a smooth radio show host. More info >>>>>

ANOULACK OF LAO
Another television interview, this time my quest is a young man, a brilliant politician. He is the first Lao born elected to local government. He is member of Labour Party, the main political party in Australia. Find out what he does as elected politician, his responsibilities, what he'd like to achieve, what he has achieved, what his policies etc…. For more info >>>>>

BEAUTIFUL SOUL
At last we have Joey Sisouvath third album. As documented that last week we interviewed him for our TV section. His brand new songs uploaded. If you like what you hear then grab them from music store now. More info>>>>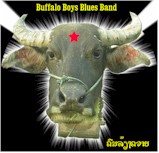 WITH FLAIR
Another brilliant album from SS Flair Records. Introducing Buffalo Boys Blues Band, they just released their première album. They are one of many Lao up and coming artists under guidance of ATL studeo Vientiane LAO.P.D.R of Mr. Abb "PHAYANAK"(naga) tel : 5433480 by Mr. Bunthanong Someshypone.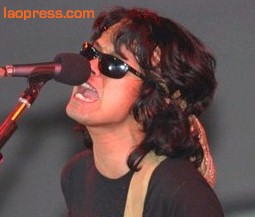 SEK with his cruises from LOSO (Low Society) recent concert pictures in Vientiane, Laos. Hope to see more of international stars coming over to Laos. This is very good thing for Lao entertainment industry, attracting & encouraging super stars to include Vientiane in their itinerary. It has potential and it's financially feasible. Courtesy of Vientiane Entertainment by Mr Panyasone Radsavong. More info>>>
Introducing another hip hop from the hood. This is Colden. Not just another Lao rapper, this is strictly Bizness. We have an excellent track from DOEBOY for you to listen. This is truly unique Lao hip hop, a fusion of Morelum and hip hop. Try out this outstanding track. More info>>>>
This documents that good Lao hip hop songs are made consistently. This is another one of them from ST509. Yeah we are tapping into the hottest format of music - R & B and hip hop. Our youngsters continue to captivate me & audiences with their superb songs. This catchy, explosive, high-energy track is the latest hip hop song from a very young lass. More info>>>>
Alexandra Bounxouei is working on her second album. It will hit the market within month. There goes again my piggybank. More info>>>>
Another exciting chapter of Lao urban music. Introducing another hip-hop clan to our Laos Family. They have been a permanent fixture in the underground world for almost half a decade now and their flame is still burning strong. If by now you're not familiar with their work, well...... More info>>>>
Ainoy brings out his unique and quirky style of music. Two tracks are available to download. If you have not caught on to the sounds of a quirky Lao hip hop, this would be a good start. More info>>>>
There is a soft side of Pumpkins. Check out their ballad love song. While you're there don't forget to have a peep at their new video. Yeah, it was shot in down town Vientiane. More info>>>
Does Sao Leanne come from the same village where Sao Sy Vientiane used to live? Maybe...but both of them have different background. Sao Leanne might just appeal more to the hip younger generation since..... More info>>>

I'M SORRY
Breaking the traditional "Lao Derm" by coming out with this amazing pop/rock album. He has established himself as formidable artist around. Nicely crafted melodies and imagery-laden lyrics are extremely well-delivered. More info>>>>

SARKY ROCKS HER BOAT
It took until 2000 for his fame to match his talent. That was when he released Sao online. His latest is "Hao Pen Kon Lao" meaning we are Lao. Some describe him as sex symbol other know him as guitar magician. More Info>>>
Ok this is for the rock lover. Noy Sydanon and the SDN gang also have three new songs for you to download from their website. Currently he is on tour. More info>>>>
Willy Denzey, another brilliant R&B artist from France released his third single from the album ACTE II. Check it out >>>>>
This Hip Hop song from Lao Crimino will surely set a new bench mark for Lao Hip Hop and will become most talked about song of all time in the history of modern Lao music. This group of Lao Crimino will conquer and lay claim their Hip Hop territory. There is no shocking rhymes here but smooth, beautiful and perfect .....Pix of Lao Crimino More info>>>>>
Valentine Music (VM) has unearthed yet another brilliant young talented group of people. VM keeps the momentum of producing more exciting rock music going. APACTS band is an excellent example. Two pretty young girls and three hunks make up APACTS. They rock! More info>>>>

SMASHED PUMPKINS
Finally, after years of waiting Pumpkins have released their first really loud album that manages to match with anybody world wide. This CD plays with such fury, sonic blast of energy and pure aggression. It's absolute cataclysm that threatens to burst your ear-drums. More Info>>>>

CHANSOUDA WITH FLAIR
If she looked familiar to you then yes you are not wrong! A 22 year-old model from Vientiane used to be the face of Tango. She is sure not just a pretty face. A Song Contest Festival winner, new album is coming soon this year. Now you can listen to her songs she did for the 10th ASEAN SUMMIT. More info>>>
This group is known as SMARTZON. They are a real pro. Consists of Joy Tippachan Keokonnang and Gus Sisavath Lanxang. Although they have been around for years but has not yet released any album. 2005 is the year. Here are their songs. More info>>>
His top hit song is "Phu Kao Kaun". It released, well almost ten years ago from album "Saparnhug Lao-Thai" with the same company that produced Lao Heavy, The Sapphire. Now he is back with two friends - Gydaophet and Suthin.. New album will be known as "3 Tigers". Here is a sneak preview of their new music video. This song is produced and written by Panya Phanthapanith, One of the four owners of SS Flair Records Group. More info>>>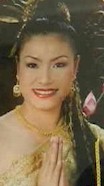 SABYEDEE TUKTA
One of many singers who was invited from the Foreign Affairs Department to entertain the ASEAN Leaders who attended the SUMMIT, And she also commissioned to record official song for the SUMMIT. Her debut album released in 2003 - "Prarukkane Tan Fay". Her songs aired throughout Laos. She also toured and shared stage with Grammy Entertainment's stars in Thailand. More info>>>

CLASS OF HER OWN
Another flash of hype or the real thing? By now you should have made up your mind about Lao music. Introducing another brilliant talent from home grown. Listen to new brand new songs of hers. She delivers them with a great deal of class and ability that the world should equally recognise as damn good. More info>>>>
Now we have two beautiful SAOs. Moreover they are from the same family. Here they come SaoBabyVoice and SaoLVP. Listen to their hot song - I'll Be The One. More info>>>>
The music world is full of new idea and innovation. Especially right now, Lao people are singing and dancing to sweet new tune of success. Yep, life is about what you make of it.
Music has done more than anything else to bring beauty and Lao-ness into the eyes and ears of audiences around the world.
With Laopress.com, you'll stay on top of Lao current music arena. For example, here is another hip hop song, "LaOz rHyDaHz" from 10 HuNdReD dEgReEz (LaOz PiRu). LaOz rHyDaHz is simple awesome. More Info>>>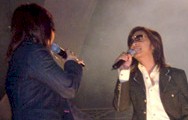 ALL THAI UP IN VIENTIANE
Recently two Thai Music Artists - Dunk and Parn had concert at New Concert Hall at ITECC, Vientiane. The two stars shared stage with Laos own new up and coming R&B band, Overdance.
More Picture at http://atcyberia.com/laopy2004/gallery/ltconcert.html
Did you know French Speaking Lao Willy Denzey released his latest Album titled ACTE 2... This CD has 14 Hot songs. The première single from this sweet RNB album is HONEY. More info >>>>

Now there's a name just ripe with promise. It is obviously Lao in origin. All songs in IBU album are very serious in its politics of romance subject matter. Tommy Chanthasene's heartfelt and insight lyrics are brought to life by IBU's smooth, soulful, seamless voices. These well crafted songs written by Tommy Chanthasene are testament to his song writing prowess. More info>>>>

URBAN ARJARN
* Party animal,
* Love being in an environment where women are sexy and shaking their booties like there's no tomorrow, and he is a rapper. More info >>>
DID YOU KNOW.......
We uploaded concert video of:
Laos Original Ganstaz in vientiane, Laos and
Cells concert Vientiane, laos. and several other hit songs.
Everyone's asking for these guys, so here they come. Lao's hip-hop new comer Laos Original Ganstaz are renowned for their pure energy. Their new single sets to blow the roof off. A song they do for Tango commercial. Once again we present you the brand new song in the never-ending pursuit for the Original. More info>>>>

TOO HOTT
You may not familiar with the name of SaoBabyVoice. This shy homiee sings remarkably well. Too Hott is a cool hip-hop song she collaborates with InFamous. It's so bad, it's good. She has something to say....More info>>>>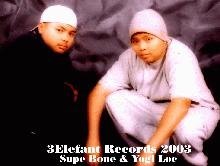 URBAN SOUL
The popular of Lao music has simply exploded and you can feel the effects right here. These younger artists from around the globe seem respectful to their country of origin. I am all for the progress. Here are another two songs from riceboy. More info>>>

SWEET SOUND AT VALENTINE
Prepare yourself for this unforgettable debut album from Vientiane singer Ting Phailavanh. Led by her hit single "1 Natee", this CD showcases a superb local talent whose song writing skills, lyrics and vocal will leave you speechless. More info >>>>

GUMBY "FAST LIFE", ENVY.
Let's hear this song bY the Boy from the hoOD, GUmBy. Here, for the first time, is his solo project, and also house. The most powerful, focus and poignant album yet!
Love him or hate him you've got to admit you are curious about the new album 'FAST LIFE'.
More info>>>>

YOUNG & CREATIVE
One possible reason that there are many so many young and talented good artists popping up these days is that, it seems every young Laotians enjoy the freedom of being creative. That is being themselves. More info >>>>

CELLS BELIEVE
They are the biggest, most successful rock band that Laotians have ever seen. Are you ready to rock?
These guys do know how to make Lao noise and Laotian around the global are going to love it. Cells' debut album delivers the blustering, thundering sound. It's the finest Laos made rock. More info >>>>

MR HANDSOME
Mr Handsome is the hottest urban track to be taken out from their highly acclaimed debut album, OverDance. Urban band, OverDance make up of a gal and 4 guys from the hood of downtown Vientiane. More info >>>>
AWAKE is a brand spanking new talented Vientiane pop band. Their songs are simple and honest. Take for instance a first track "LeKoy" is an excellent example of a typical AWAKE soulful, emotional journey. More info >>>>>

ROCKING UP THE TEMPLE
Stars flew in from around the world to celebrate the big day out at Wat Lao Buddhadavong, Virginia. Carabao, the Metal Band from Thailand was one of many stars did a spectacular show so did Noy Sydanon with his band SDN. Carabao still stands today as one of the biggest modern metal that Thailand has produced. More info>>>

OLD SOUL
Laotian artists really bring all attention nationwide and internationally to the bright lights, a small country like Laos, and this year we have another talented artist emerging.
Malyssa, the first-known artist of Lao-Thai descent who has made it in the mainstream American music industry, talks to VOA about her life, musical aspirations, and her debut all-English album, Reminisce, which has received wide airplay. More info>>

NUMBER ONE WILLY
This is just a beginning of a beautiful adventurous journey of the latest star that has rocketed into prominence in French speaking side of town. A 21 years old Willy Denzey is a new international RNB rising star.
Music is distributed by Sony Music Entertainment and produced by EMC record. More info>>>>
If there is ever going to be Lao hip hop scene, then every hip hop artist deserve to be there. Ainoy brings out his unique and quirky style of music. There are sample tracks available to download at his website.
If you have not caught on to the sounds of a quirky Lao hip hop, this would be a good start. More info >>>
BAMBOO SYMPHONIA
In front of Alexandra's house, she was about to go to Bamboo Symphonia concert which organised by The Embassy of Japan and the Ministry of Information & culture. Supported by the The Japan Foundation.
The shows were held at National Cultural Hall on 18th - 19th November 2003. There were several Japanese musicians. Alexandra Bounxoui was special quest. More pictures>>

CLASS OF HIS OWN
When this year is over, one album that will be burnt into your brain and set a new benchmark in Lao music will be this new album from Noy Sydanon's.
He has achieved the most amazing fusion of art and sound from his latest experiment I ever heard. This will be another indication of how darn good his or Lao music will be.
Laopress.com has the world exclusive sneak preview of his latest songs. No doubt, this album will be instantly powerful, intricately compelling, has immerse longevity and his unique artistic statement.
We have world premeire of his latest rocksong called Ta Lak Ta More info >>

UNPLUGGED MEE
Come and celebrate the finest music with Lao ultimate cool band, the Blackflame. This song, Qonkito is one of their many great hit songs from the Reality Check CD. They help Lao music move into another level - something different, exciting and new - world-class level. They pop into rock sounds with great noise and melody. It's awesome. The band is currently working on their third album. More info>>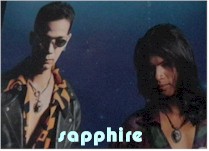 LAO HEAVY
One of many bands from Laos that makes it big internationally is The Sapphire. They are bunch of professionals (doctor, accountant, ..) who get together to rock. Their first album titled HEAVY LAO - SAPPHIRE had gone gold. They created the history by being the first Laotian Band to perform in Thailand in concert. They also appeared in Thai television shows. Listening to their hit song. more info >>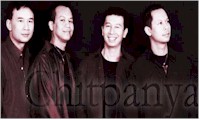 VOICE OF CHIITPANYA
Two years after the release of Chitpanya's brilliant Yood Verra is set to release the follow up. Bandit Chitpanya said "We are currently working on new material".
Yood Verra is the product of a four guys, all from Nashville, TN. It is music that the band finds most of its enjoyment, where each member bring their own ideas and perspective to create something unique and exciting.
As for right now, the band are prepared and focused on pushing themselves, and their music as far as possible. They are my number band! www.chitpanya.com. More info>>

MEE MYSELF AND ...
He's bad. He's naughty. He is Lao I mean LOUD! He is a sexual machine. This action man is going solo looking for you girls to do French kiss the Australian style, Yes... Down Under. Guess who that is. Yeah, It is Mee. www.blackflamemusic.com more info >>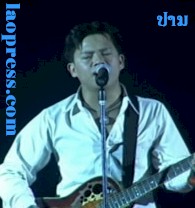 THE REAL PANE OF JOY
After a tremendous successful touring in 2002, Pane's got music biz hype behind him. It's easy to see why he is possibly one of the top 10 artists in the new Millennium. Just listen to his latest track 'OnLa'. The quality of this song, with every listen captures the tortured emotion within the lyrics to painstaking perfection. [More info]

ROCK THE UNIVERSE
Listen to one of the best song, Vanida new remixed dance version of Hugte Ti Lorkkoy. This is world première. from this beautiful artist, Vanida from the lone star state. All songs in this album are tailored for the broken hearted or unlucky-in-loved Club. All songs in this album are tailored for the broken hearted or unlucky-in-loved Club. This CD will definitely attract the attention of every Laotian rock/pop lover worldwide. [More info]
Nithada lives in France and burst into French music in 2001 with debut single hit Viens Vers Moi. Her love of music started when she was 14. She is in Warner Music book.
The tracks have sweet melodies and shifting tempos. The good news is that they are good! Those two songs demonstrate the brilliant talent of Nithada.
Viens Vers Moi is a rich, honest, innocent and absolutely beautiful song. It has beautiful overall sound with fast moving beats. It's effortless COOL!
Sample songs are available at her website at http://www.nithada-online.com. [more info]

ROCK SOLID HITS 4 A HARDER GENERATION
The next big Lao thing? Well, if you take Mike's latest album, "Made In Heaven", as an indication then it is. It's out now. While music is getting angrier and the World is full of chaos and suffering and people are getting nastier, forget them. Get this CD into your life. [more info]
visit mike's Restaurant
@ No 3 Minto Road Minto NSW "Sri Thai"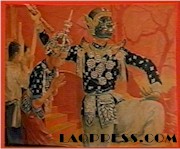 WELL PRESERVED
If you haven't been to Laos to see the ultimate Cultural Show, this is the great video to watch. You will be charmed by Laotian civil soft cultures through music and dances. Thrill to the exciting rhythms of Laotian prideland. The awesome power of unity.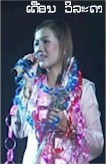 PRINCESS OF LAO COUNTRY
Listening to her music will gives you an enjoying listening and memorable experience. Vilada, not only is she a stunning beauty but a talented and gifted singer.
Yes, Lao country song is getting better in quality. I love country music. It's beautiful, sexy, relaxing.
Here is a hit song, a beautiful BO LUME HIN HERP (FORGET YOU NOT, HIN HERP).[more] [song]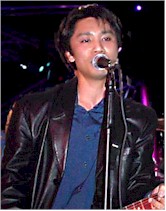 NOY LATEST ENHANCEMENTS
He is working on his latest enhancements. It's sure guarantee ultimate satisfactions. He has been experimenting with latest technology. Thus his latest or third album is coming.
By judging from his previous albums, all of the sounds are very sexy. So watch out for his latest enhancements, it will sure make you scream in ecstasy between pleasure and pain. You'll ask for more. [More Info]

BACK IN THE USA
The hottest Laotians' pop diva, Ketsana Vilaylack is back. She is now working on her latest material in California, America. Her fans will be glad to see her performing live before them again.
After spending the previous years recorded her latest CD in Thailand and toured Laos She is now ready to get in touch with her fans around America. FANMAIL [More info]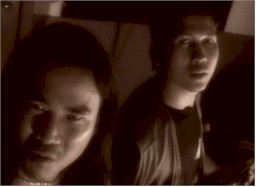 JUMPA LATEST VIDEO
We have world première music video from JUMPA, the latest demo song. Jumpa is a brand new band form to satisfy the needs of Lao youths' appetite for pop music. This quartet is the most recognisable individual in their own right, talented, musical magician, and famed sex symbol. [MORE]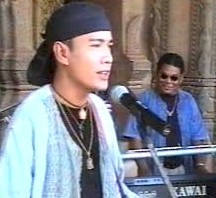 WELCOME 2 LAOS
Listen to the latest song from Laos latest sensation, red hot rock singer KongLa Noumsumphan. Visit Laos because there are plenty to see and do.
This rock song will surely convince you to pack bag and go out to visit Laos, from north to south or east to west.
It has been several years since Techno Friend graced and changed the face of Lao pop/rock music. Then there was Ang Othong appeared solo in our music scene. In the time we have Xay, Noy, Xay, Mike, Joey, Chitpanya, Sarky and the Exile. They have pushed Lao music to new height. Now, SITHIPHONE SOUVANNASOUK, the-then-lead-singer of the Laos famous pop/rock band, TECHNO FRIEND, stands up to this competition with his new solo album, "BORN AGAIN". [more info]
Welcoming a new breed of artist, another Mek to global Lao. This is his first CD with producer Sarky Mekmoragoth, a well known rock artist and wonderful guitarist. The collection of original tracks presents a fairly generous scope of pop/rock sounds.
Our mission is to deliver the best. This is one of them. A tasty and classy release will definitely appeal to the serious music lover. [more info]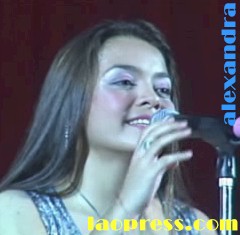 ALEXANDRA
Breathtaking is the word to describe this young, beautiful, articulated, talented ALEXANDRA, another hot, up and coming Lao artist. Here comes ……
Sixteen year-old Thidavanh Bounxouay is a new phenomenon in the entertainment scene in Laos. Eight of the best brand new pop/rock songs feature in her première album, "DREAM". [more info]
TONIGHT, feeling lucky? Look out for Nikki's TONIGHT! It's the latest release from Nikki. This one sees him do 10 songs. The tracks include nine brand new songs which are written by the man himself and one classic song that he sings & dedicates that for the love of his life... [More info]
Let's us present to you our new, young, sweet, beautiful, talented, formidable Miss D Vongdara.
Pamela "I am currently working on my first album. Hopefully, It will be ready by the end of this year. I have no idea what it will be called. It's a secret! In this album there will be at least 10 to 12 songs and they will be in Lao, English and maybe in French". [More info]
This Lao/English R & B is something for everybody from Sunny Boy at his best. The boy resides in Canada. He knows how it is to be cool and might just have this smooth and silky sound to melt the cold hearts. [More info]
Following on from the phenomenal success of his debut album KHO IS LAO, Noy gives us all from his heart from any DISTANCE. The new album includes Torramann, So good So Bad, Champa Vientiane, Kaw Sa Barn, 10 tracks in all.
Every track is a standout. He captures the romance, passion and the meaning of Lao in his songs. He has this ability to articulate through songs. He is such a great artist, a wonderful songwriter and a very sincere person. [More info]
NEWMOON, when it comes to variety, this band has it all.
Newmoon recorded all of their music at their own studio. Their third album has just been released. The music style of Newmoon consists of classic and modern, mixed in with a swooping, melodic guitar that you just can't ignore. [More info]
It's hard to believe that we are still talking about The Tecno Friend. Even though the band doesn't exist any longer but one of the original band members, Ang just released his solo album.
Ang Othong Malaythong played lead guitar superbly. He is a musical magician. He has me in complete awe of his performance. [More info]
His songs are about loving and having fun. If you listen to his songs you'll get the intense emotion from passionate feelings of love.
Nikki is another Lao artist coming into this world to add a bit of funk & rock to Lao music. He's raw talent.
He is no Shaggy nor he is Ricky Martin - he is just our own Sinxay. The boy's debut great album has debatable songs in our modern time. It is known as "SAO LAO HOA DANG" for obvious reasons. This is his solo album. He is a member of SANG SAVANH band. The band formed in 1997. [More info
Youth Gone Wild is another masterpiece from Young Gatt – the Azyattic. Gatt got introduced to Hip Hop when he was in 8th grade. He had a lot of Black friends that were rapping and listening to Rap music. He soon developed a love for Hip Hop music. He began writing songs and rapping to various Artist's instrumentals. [More info]
Let's hear this song bY the BoyZ from the hoOD, GUmpy from Lao felonz. Their latest single called Get Your Mash On! by Lao felonz copyright allusive mindstate recordz. The BoyZ have been hipping & hopping for more than five years. They used to perform in
MN, OKC, VA (wat-lao), PHLI and D.C.. [
More info
]
Phone launched her first album in 1988 through her P & M Productions business. The company that has been publishing and promoting her. She chose Montreal, Canada to perform the première concert in the same year. [More info]
Welcomed one of Lao pop pioneer. The biggest, most well known, we presented you Mr Voradeth Dittavong.
He toured Sydney, Melbourne and Canberra. He also officially launched his brand new album called "Jenny you say" which translates in English meaning "Last night where were you?". [More info]
Impressionist, contemporary, realist artist known as Noy Sydanon will release his second CD not so far away. His work of art is neither abstract nor conservative. Simply, what you hear is what you get. That is good. As you know from his first album, lyrically all songs are captured with an elegant simplicity and mighty touches throughout. [More info]
He recorded his first album with his heavy metal band, Manukind in 1993. They were awarded New Artist of The year in 1994. Fame followed. They appeared in print media, MNMT Guitar Magazine. [More info]
The Gracefulness of Lao Dance
In Australia, there are many small groups of Lao communities. Each year they set up schools to teach young Laotian-Australian to read, write and speak Lao. Traditional dancing is also one of the subjects being taught. Here are pictures of young dancers who helped out LaoPress & Entertainment.

<![if !supportLineBreakNewLine]>