BACK IN THE USA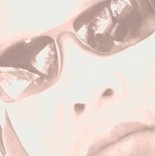 By Andy
The hottest Laotians' pop diva, Ketsana Vilaylack is back. She is now working on her latest material in California, America. Her fans will be glad to see her performing live before them again.
After spending the previous years recorded her latest CD in Thailand and toured Laos She is now ready to get in touch with her fans around America.
Words are she is touring from coast to coast. If you would like to know more about her and her up and coming concerts in and around the USA. FANMAIL
PRINCESS OF POP IS STILL THE ONE
Recently laopress.com interviewed Lao most famous female star. We are very delighted by her success and it's good thing that she has been doing for Lao entertainment across Asia and the world. I am talking about….
Ketsana Vilaylack is a native of Savannakhet, Laos. She is Lao American and has been living in New York, New York. Currently she is in Bangkok, Thailand recording her latest album. She has six albums released and the seventh is on its way. It will be available just in time for Laos New Year, April 2001.
Her past albums have been released in America, Canada, France, and Laos. She had also toured all these countries. Out of the six albums that have been released, four are in English and two are in Lao. Her style of music is mainly pop or dance music. Many music fans in Australia hopefully will soon hear her materials.
She'd performed in concerts with many top artists such as Khampa in France, Daraphet in Laos, Swanthong, Thongvone, Phone, and Khamturm in the USA. She also did many concerts in many cities in Laos starting from the very north of Laos, Laung Prabang, to the very South, Pakse.
Her recent extravaganza one was at AIDS Awareness concert with quest artists from Cambodia, China, Myanmar, Thailand, Vietnam and Laos. It was held at That Luang Square, Vientiane in December 23, 2000. She was there representing Lao American. The event, sponsored by the Ministry of Information and Culture and the Population Service International, was attended by thousands of young people.

She signed a 3-year deal with Warner Chappell Music, New York back in July of 1999 as a writer/Composer. After that She was in Laos touring.
After the tour, August 2000, She was sent to Bangkok to record her English album, which she penned. The album finished in December 2000. Now she is waiting to finalise a distribution deal with Warner Music Asia. This album will be released in seven major Asian countries; Thailand, Taiwan, Hong Kong, China, Singapore, Malaysia, and the Philippines excluding Japan and Indonesia. US and Europe release will follow. Time Warner, an American company, owns both Warner Chappell and Warner Music Asia. They have affiliates throughout the world.
You will be able to hear her song and see her latest promotional material right here at http://www.laopress.com. Keep your eyes and ears open. We should have something for you by the end of January 2001.
Thank you http://www.vientianetimes.la for allowing us publishing their photo which was taken at AIDS Awareness concert, December 2000. [Song]
http://www.ketsana.com

New Ketsana's album will be known as "SKYBLUE". The most hype-awaiting CD is yet again rescheduled to release late in the year due to minor hick up.
Recently her Boss in Hong Kong notified her that Head office in America decided to shut down all Asia affiliates of Warner Chappell including the ones in Thailand, Taiwan, Korea, The Philippines, Hong Kong, Malaysia and Singapore.
Ketsana will be transferred to Warner Music Asia, which has affiliates throughout Asia including the largest Asian music market, Indonesia and Japan. Her contract with Warner Chappell will remain the same. Warner Music Asia will be in charge of her former company, Warner Chappell officially on Monday 28th May 2001.
The "Skyblue" album released date will be confirmed after Ketsana meets with Warner Music Asia on Monday 28th May. As for concert with LaoPress & Entertainment, we will soon announce.
We have the world premiere of the latest songs from Ketsana. They are Why Did You Do What You Did and ForGet Laos Not. These songs will be in her seventh album.
Why Did You Do What You Did is the latest single from this Lao thrilling super star at her best, Ketsana. It is a song that intimately seduces listener with considerate lyrics, soulful melody and beautiful instrumentation. This song is written by Ketsana herself. It's in English.
ForGet Laos Not is another master piece work of art from Lao Michelangelo, Ketsana. This is one of Lao classic songs which has gone through a cosmetic surgery by Ketsana. The song has been stretching, digitalising, colouring bits there, improvising bits here, darkening there, eventually forming an impressive and highly polished Lao dance song ever produced.
Listen to the music and you'll know WHY
she is the hottest Laotians' pop diva.
Remember to support Laotian artists by buying products. Visiting laopress.com for Lao news & entertainment.
LaoPress & Entertainment, Publisher of laopress.com has invited Ketsana Vilaylack to Australia to launch her latest album. We'd like to invite everyone to join the party. Here is the info:
Ketsana Vilaylack launched her latest album, titled EARTH & SKY on Friday 15 at Lao Plaza Hotel in Vientiane.
As for POP ON STAGE concert, it has re-scheduled to March 23.
You can order her CD at her brand new
website at http://www.ketsana.com.
Email: ketsana@ketsana.com