LAOS 2004
Laopress.com nominates "Welcome TO Laos" By Kongla as the unofficial song for the ASEAN summit in Vientiane, the capital city of Lao PDR. What is it?
Laos joined The Association of Southeast Asian Nations (ASEAN) on 23rd July 1997. She will host their 10th ASEAN summit in Nakorn Luang Vientiane, the capital city of Laos. The increasingly commercial elite ASEAN will get together to talk about issues that are important to them. There should be more of these big important events held in Laos since Laos has its relaxed atmosphere and environment for important issues to decide upon. Full story>>>
A few days after the the tragic, tragic, indescribable event known as September 11, I wrote this article titled "BASTARD". let's go back and read that again. Full story>>

WAT BUDDHALAVARN
Wat Buddhalavarn has more than 20 years of history. Temple was originally house in Cabramatta where there are many Laotian living in and around that area. Several monks stayed at rented three bedrooms house. After several years of generosity of donation from Buddhists, Wat Duddhalavarn was able to purchase a house in Cabramatta. That was where it'd based for another six – seven years. In the late 1990's Wat Buddhalavarn Inc bought more than 50 acres of land, two houses and a large shed. One house is now... Full story>>>
Australia is a representative democracy where people elect representatives to make decisions for them. You vote at federal elections to elect people to represent you in the Australian Federal Parliament. Parliament is a decision-making body, which is made up of two houses – The House of Representatives and The Senate. More info >>
DID YOU KNOW…
What year did Laos first compete in Olympics?

LABOUR OF LOVE
One of new politicians emerging in Local Government elections is councillor Anoulack Chanthivong (ALP). He is trained Economist. He represents an electorate where the Leader of Leader of the
Australian Labor Party, Mr. Mark Latham lives. More info>>>
THE HISTORY OF SIKHOTTABONG STUPA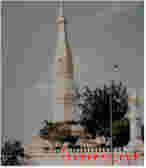 The Sikhotttanbong stupa funded by king Sumintharath or Sumitta Thammavongsa Atherat of Sikhottaboun Laung Empire about the 5th to 6th centuries before Christ year. According to the historical document of the Buddha's ash (That Phnon) retold that Nanthasane, the first king of Sikhottaboun Empire governed the town during the lifetime of the Buddha.
The history of Sikhottabong stupa didn't appear almost 500 years in any histories and legends. In the reign of LaneXang kingdom, the king Fa Ngum Maharath united the multi kingdom into one land in1353. In 1433 the governor of Kabong town (Maung Kao) started to chip and clear the surrounding of this stupa. More info>>
EVERYBODY WANT TO RULE THE WORLD
Most of you might probably know that I have a burning desire to assist in promoting anything Lao, especially music. In fact, it's our responsibilities to help future generations / leaders proud to claim that they come from Laos and they are Lao.
This is a link to Seng Rattanavong's website. He has been art director and designer little over 10 years. Check his portfolios out. http://www.ithink29.com
THE POWER OF ONE
Pride in anyone language is big word. Building Chao Fa Ngum statue in Vientiane to honour the greatest Lanxang King is an excellent idea. It will sure lift up Lao spirit and PRIDE.
Here is an article by LANXANG. This is a story of Chao FaNgum, the first king of LANXANG.
Chao FaNgum was the grandson of Phraya Khamphong, the ruler of Meuang Sua (Luangprabang). Because it was reputed that he was born with 33 teeth ? an ominous sign for the throne, he was exiled from the land. By the way, one source said that his father, Phi Fa, committed adultery with his grandfather's concubine, both the father and Chao FaNgum fell from the ruler's favours and had to leave the country.
fierce, elegant, power, ONE......
iNFO [HISTORY]
more info http://www.panyasin.net or http://www.muanglao.com

The largest temple fair happens at the end of the year during November is Pra That Luang Festival. It's our tradition that along with religious ceremony of Boon That Laung comes a trade show and carnival games.
Vien Tien in the evening is the beginning of the Festival. Thousand of people with candle-light walk around Sim three times lead by chanting monks.
Pra That Laung is the most important national monument in Laos, a symbol of both the religion and Lao sovereignty. It built during King Sethhathirat era. It situates about 5km north east of the center of Vientiane, the national capital city of Laos. Sitting is front of the That Laung is a status of King Setthathirat.
This year Wat Prayortkeo in Sydney, Australia constructed a small replica of That Luang. Laopress.com again documented as it happened. Several hundred people turned up for the occasion. There were live traditional as well as popular entertainment. There were also a rare Lao artifacts on show.

Laopress.com has secured world exclusive interview with Dr Kitsana Manivong, a Board Director of the largest Laotian community in Australia, Lao Community Advancement (NSW) Co-operative limited. His portfolio falls under Laotian Youth. He is also an active member of YLAG.
He talks about current initiatives and those currently are being understudied which will bring Laotian together for good cause, fun and games, multifunction hall, activities for Youth, global Laotians, future of Lao Advancement Co-op, his plans and visions for the future.
There are several initiatives that are currently being implemented or understudied. According to Dr Kitsana Manivong these are some of them: national sport events, purchasing an existing Club, upgrading childcare centre, investing in nursing home, and establishing LaoCoop website
National sport events, possibly interstates teams will come and support these events. This is an initiative to get the whole Laotian communities together.
A propose to purchase an existing Club. Club can make lots of potential for investment and returns. But the idea here is to have our own Club, to have our people to attend Club, hold functions, and have our community get together.
Upgrading childcare centre, this initiative is aim to care for our younger generations, teach them how to read and talk.
Investing in nursing home, there is a need to take care of our grandparents.
Establishing LaoCoop website, bring people from all corner of the world and let they know what Laotian community is doing.
The plan is to promote Lao people, especially the young ones, get them together because they are the future!
LAO RADIO ONLINE
SBS radio station broadcasts in 68 languages across Australia. Laotian is one of them.
Laotian programs lead by Mr Ouphet Souvannavong bases in Sydney and Mr Khamleck Thongvilu is in Melbourne.
Laotian programs broadcast twice a week from either Sydney or Melbourne. These two gentlemen take turn to direct programs from where they base.
| | | | |
| --- | --- | --- | --- |
| Day | Sydney (AM) | Melbourne (AM) | National |
| Monday | 22:00 | 22:00 | 18:00 |
| Friday | 12:00 | 12: | |
Link http://www.sbs.com.au/radio_new/default.html
DID YOU KNOW
What is the capital city of Champassak province?
The capital city of Champassak province is Pakse. After 1975, Champassak province formed by merging three separate provinces together; Champassak, Sedon, and Sithandon.
Here are some of influential figures in our modern time who come from the south: Kaysone Phomvihane, Nouhak Phoumsavan, Khamtay Siphandone and Andy Chanthavixay.
KISS & MAKE-UP
Making-up sex can be pretty damn good. And it turns out it could be a natural response to conflict – well, a natural ape response anyway.
A study of Africa's bonobo apes shows that after a fight, they instinctively reconcile by having sex.
So go ahead and give into your animal instincts.
DID YOU KNOW…
What was the first Capital City of Laos?
When the kingdom of Lan Xang (Million Elephants) was founded by Chao Fa Ngum in the 14th century, It was at first centred in Muang Sawa (Luang Prabang).
Thing is certainly hot up in the Middle East. Bullets are flying left, right and centre. It's sad to see thing getting worse. There is no prize for guessing who come out second best.
In a game of politics, there is no such thing as good or evil. Sadly, there is only winner or looser. The strong will live to fight another day.
DID YOU KNOW…
What year did Laos first compete in Olympics?
1984 - Los Angeles, USA.
CHANCE TO PRODUCE A TRUE GENIUS
I received email from President of Educate Laos. Ignorant I am that I didn't know there is such an organization exists. What an excellent idea. There must be some thousand of people who's come across this website somehow that have used textbooks. They don't ever need them any more. How about donate those textbooks for good cause.
Hi my name is Anousone. I would like to say that this is a very nice website. I do have a couple of questions. I am President of Educate Laos. This is a program that promotes higher education for the students in Laos. What we do is collect high school and college textbooks for the schools and students in Laos.
This year we are also going to try and help fix up some schools in Laos. We received a proposal, which estimates it will cost $5000 to fix up the middle school in Done Noone village. I was wondering if you could help us out by spreading words about our program.
We would like to see the Laotians overseas help out the Laotians in Laos. I just recently got back from Laos. I was there to represent Educate Laos and donated over 400 books to the National University of Laos. I hope that you are able to help us out. Thank you for your time.
If you are interested in this program and would like to make a contribution, or would like to get further information regarding this matter please contact Anousone
Who is the world's first female Prime Minister?
Sirimavo Bandaranaike became the world's first female Prime Minister of Ceylon (Sri Lanka) in 1960.
Do you recognise these beautiful faces in these pictures? These are cast of friends. A group of local friends, Canadians and Australians and got together in Virginia during Multi Cultural Festival 2000.
DID YOU KNOW....
Did you know who is the founder of the Lao People's Revolutionary Party?
The founder of the Lao People's Revolutionary Party is Mr. Kaysone Phomvihane
DID YOU KNOW.......
Who is the Lan Xang's only female Ruler?
Kaew Phimpha. Only to be deposed by her own Ministers after a few months on the throne.
DID YOU KNOW?
Lee Kuan Yew is the first Prime Minister of the Republic of Singapore. He single-handedly turned Singapore into one of the smartest, richest and cleanest country in the world.
He is socialist, anti-colonial and a supporter of Parliamentary democracy. He graduated from University of Cambridge, England.
DID YOU KNOW?
Jiang Zemin is the only Chinese leader who has an university degree, a soviet trained engineer.
Joke 1
New students were being briefed on university rules. "Female residences are out of bounds to males as are the male residences to female students," they were informed. "Anyone caught breaking this rule will be fined $10 for their first offend, $25 for their second and $60 for the third. Are there any questions?"
"Yes," a student called out. "How much for a season pass?"
Joke 2
Why are lawyers buried twice as deep when they die than other people? Because deep down, they really are good people.
Joke 3
Thomas had been a compulsive worrier for years until he found a way to overcome the problem. His friends noticed the change. "What happened?" Asked Doug. "You don't seemed to be worried about anything these days."
"I hired a professional worrier for $1000 a week," Tom replied. " Since then, I haven't had a single qualm."
" A thousand a week!" exclaimed Doug. " How are you ever going to pay him?"
"That's his problem," said Tom.
Joke 4
George heard a ghostly voice one night say, "Quit your job, sell your house, take your money and go to Las Vegas." He ignored the voice every night for a month, but finally did as the voice instructed.
As soon as he got off the plane the voice said, " Go to the roulette table." When he got there, the voice said, " Put all your money on 17." George obeyed the command. The croupier spun the wheel. The ball landed on 18. The ghostly voice said, "Damn!"
DID YOU KNOW?
The former Royal Palace in Laung Prabang,
"Every man takes the limits of his own field of vision for the limits of the world." Arthur Schopenhauer
"It is not strength, but the art obtains the prize
And to be swift is less than to be wise." Alexander Pope
"He who doubts from what he sees
Will ne'er believe do what you please.
If the sun and moon should doubt,
They'd immediately go out." William Blake
"No endeavour is in vain
Its reward is in the doing,
And the rapture of pursuing
Is the prize the vanquished gain." Henry Wadsworth Longfellow
"Our remedies oft within ourselves do lie
Which we ascribe to heaven." William Shakespeare
Flag of Laos

National Anthem of Lao PDR
The Lao nation and its every member have always cherished but one dream:
To unit their efforts, harden their will and become as one.
We shall go forward confidently, glorify our land with our deeds.
We shall be masters in the country where all the people are equal.
We shall frustrate all schemes of imperialists and traitors.
All the Laotians shall do their best to build up their country's independence and freedom,
To work persistently to win and to guide the nation to prosperity.
To read Lao version of the anthem, refer to lyric page
Would you like to know that?
The most watch sport in Australia is Australian Football League (AFL) ( locally known as Aussie Rule). You can visit their official site at http://www.afl.com.au. .
Did you know?
Fa Ngum was the first King of Laos(14th century), known as Kingdom of Lane Xang. Sri Savang Vatthana is the Last King of Laos (1975), Kingdom of Laos.
DID YOU KNOW?
The current President of Laos PDR is Mr. Khamtay Siphandone and Prime Minister is Mr. Sisavath Keobounphanh