Lao Urban, R & B, Hip Hop Music Artists !
COOL DUDE
Introducing one new cool hip hop artist, he is known as PaEak. Do check his tracks out at his space. They are hot! He is melting ice in one of the coolest place to live. For more info check www.myspace.com/paeak
Alex San Dinero - Laoggaeton
Where else do you see cool Lao Reggaeton? Well, this is San Dinero cooling it live during one Laos New Year without splashing any buckets of holy water. That is fun! It's De Puerto Rico a Laos - Promotional Video. Be thankful, we are blessed with many array of talented musicians. More info >>>>
GAME OVER PUNK
Introducing a brand new music video from the hood of Rochester, New York. It is P.G's Game Over cool hip hop song. There are something's that I believe are just unfashionable cool. This is one of them. Directed by young hip Impak from Juggaknot.tv.
NOTHING IS CERTIAIN EVEN HIP HOP
This is the latest hip hop song from outer slummy suburb in one of the world famous places on earth, Laung Prabang. Many Lao music videos have featured on national television as a result there have been vast improvements in Lao music video. In turn many fans have shown supports to our artists. Take for instance, this latest hip hop song from a group of gangsters formed by an angry young man and angel-liked woman. They sound and look terrific. The duo split verse over a rippling underlay of electro beats and heavenly holy sounds, musing on all politics of sexual themes. Raw, rugged and utterly energetic, it's a breathtaking introduction. No doubt, this will get the party pumping!

GET UP INTO THE GROOVE
Gumby's quest continues. Get Up is the latest track from Lao leading hip hop artist known as Gumby. Get up & get ready everybody, let 2009 be the year. This will surely set you into the mood for welcoming New Year. Get into the groove and move on the dance floor. <download Get Up>. More Info>>>
FORMIDABLE ET CHIC
One of many young Laotians from France who is trying. Two excellent songs depicting how young Laotians grow up abroad adjusting. More and more first or second generations are now having difficulty speaking Lao language. But for now let watch his latest music video called Brise. More info>>>
PUMP IT UP
After the success of 999 Roses hip hop song, it must have been listened well over a million times since it uploaded. It has completely reshaped the face of Lao popular music. He is now even more dynamic, most complete, intense and thrilling artist. His latest project is "Shut Em Down". This will definitely be another exciting new chapter of Lao hip hop music. "Shut Em Down" is another excellent fusion of Lao folk music known as Morlum with hip hop music with an edge plus jump up party jams. Took the sampler and ripped apart the words - jammed everything back in with the enhanced beat. Great stuff. More info >>>>
FRENCH NUMBER ONE WILLY
This is one of French hit songs by famous R&B singer from France. He is Willy Denzey.
DID YOU KNOW....
We uploaded more hip-hop songs by:
LOUD & ROCK HARD
If you ever come across these tattooed, long haired, punkish, dark sun glasses, jeans & leathers wearing Lao dudes, walk fast in the opposite direction. Especially if you are in Laos where it is a communist country. They are not Lao politicians. These are members of Lao hard rock band. To be on the save side, you should listen to these cool dudes' songs. They're folkish, hard rock songs. Turn up the volume so it gives rough, tough & metal feel in you. You will be a part of metal head. More info >>>>
THE COOLEST ROCK SONG IS "THE PAST"
This is one of the coolest Lao ballad rock songs coming from one cool country. This is "The Past" written by Thoe Phommachak. This is so beautiful, sincere song writing with imagery and moment of pure with controlled aggression fused by rock sound and vocal. This is Lao rock music at its best. Music video is excellent, charismatic and well animated. Click to watch music video.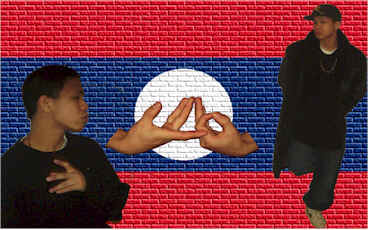 NO APOLOGIES
Lao youth these days are proud to represent. Introducing this cool kid from the coolest place. He is known as ail mala. He collaborated one of his tracks with the mighty Supasang called Lao Pride. ail mala will be releasing a mixtape titled State Of Mind which will feature Supasang & others liked Dyceman, Big Kowgli & Stuck. It will be an eight track slim disk Mixtape. So stay tune! More info>>>>
YOUR RELATIVE
Do we have room for just one more Relative? Sure, we do have. This Relative is a hip-hop hot head from Minneapolis. This young street-smart relative makes his own beat hence he is putting his pain on paper. Emerging from obscurity, this Relative has crafted one of the most playful & exciting sound. He spits impeccably flow with flourish musicality but it could be better served by economic smart lyrics. There are great moments. There are four tracks for you to sample from his space. They are Bang Bang, 86 Shots, Bitches Come Bitches Go and Chillin'. So check him out. More info >>>>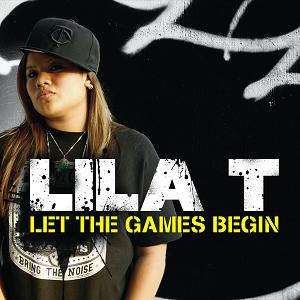 Born and raised in South Minneapolis MN. Lila Thammavongsa, known as "Lila T." is one of the newest Asian Hip-Hop/Rap artists in the music industry. Lila T. comes from combinations of backgrounds. She is mixed with four different ethnicities! Lila T. is Lao/Thai/Viet & African American. She just recently turned 18 and has successfully made two hit singles "Haterz" and "Guess what." She creates her own beats and her own lyrics, if you add performing on stage, that makes her a triple threat!!
At the age of 8 Lila T. could play Mozart on the piano without reading any notes. She plays and makes all her music by ear. She has performed at many places from the hottest clubs to countless fancy ballrooms and has met numerous different local artists including Gumby aka Pryce, Criminal Action, Street Kings, Birdie, Lil Crazed, Illphatic, Lao crimino, Twin city souljaz, SIP and more!! Collaborations are N/A at the moment. "I want to surprise everyone, they'll know who I'm doin a song with when they hear it!" Being a Hip-Hop rap artist has been her dream for years and she is finally enabled to move forward. More info>>>>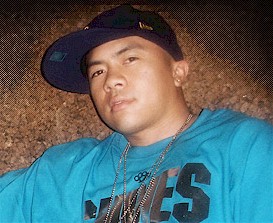 A host of hip-hop and R&B notable artists have banded together for a new venture starting off in 2008. They will take on the music world under Ranzz Entertainment. This is certainly going to make the other international R & B artist mobs look liked they are on steroid. Would these heartbeats of Lao music evolve into global phenomenon?.
<![endif]>
Introducing the latest sensation R&B artist. This guy has got the groove. He's got the flow. We make him Indie of the week. Listening to his first track and it just grabbed me and didn't release its grip for it duration. I immediately replayed it. He is really demonstrating the brilliant talent of our new generation of modern Lao artists. We can match up with what is happening in the rest of the world. More info>>>>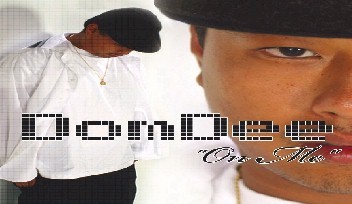 Introducing another R & B artist from Richmond. The world needs many things namely beautiful scenes to light up our eyes, delicious foods to stimulate the mind and good music to enhance their ears. Luckily we have Domdee to give us peace of mind with his beautiful tunes.
Domdee joined community unconcerned with celebrity, he is here just simply doing his darn thing that is making music. For musicians, the natural outlets for experiences and personal style is music. More info>>>>

Introducing another loud beat maker from mid west. He has been producing hip-hop sound since the 90s with some underground artists. <![if !supportEmptyParas]>This fine Ride N Low is a typical sexy hip-hop track coming from the musical mind of Qstar Beats. This track will command your absolute senses of rhythm on the dance floor. The beat is big and smooth. You will adore making love nice and slow to the music. By the end of Ride N Low, there will be sweat of satisfactions. You will ask for more of Qstar Beats. More info>>>>
IMPAK OF THE LATEST MUSIC VIDEO
Here is the latest from Impak. This music video shows how Impak hip-hop around with the beasts - the motor bikes. Those are damned fine motor bike. Good stuff Kai. More info>>>
SOUTH WEST REPRESENTZ

Introducing this young beat maker from south west of Sydney known around town as Rai-C aka Alain. This 18 years old has been written his own materials over few years. What does he do between breaks from studies for his final year of school? Obviously he makes hip hop beats. There have been many questions shoved into his hip hop head by his friends. Find out more about this youngster click here >>>>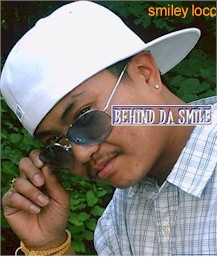 DA SMILEY SOLO LAO CRIMINO
He lives in hip-hop environment where competitive is in every way not just business wise but on a street level. Reputation is a way of live – reputation for being on top of the game and reputation for not being push around as documented in lyrics of his songs.<![if !supportEmptyParas]> <![endif]>
Smiley has always been trying and looking out for improvement and make it big by experimenting with new ideas. As a result he has songs in colourful and inventive credit to his name. He demonstrates that hip-hop is contemporary and diverse as his place of residence.<![endif]>
Now the quest continues. He is going solo and freed from the constraints of being a team player-band member. Latest solo project is a track called Keep On Movin', a dance track tailor-made for clubbing. Will this chart his evolution as a solo artist? <![if !supportEmptyParas]> More info>>>>
SEXY BIRD RELEASED.... <![if !supportEmptyParas]><![endif]>
This pretty young songbird with awesome talent has just released her sexy première album - "Underground Pop: Xposed". This continues the evolution.
She is ready to pop. With the release of her ever first single from the most anticipated, celebrated album, her team has prepped for the final assault of the invasion. On her album she co-wrote some songs. Birdie may sound like some hot songsters from America. Well, she is and she also has the looks to match.
This album is artful. It has tranquillity, attractive pop moment, and appealing voice eventually making it a welcome part of your day. This is fair to say "Underground Pop: Xposed" as being the album for all cool and hip. This looked like the start of brilliant career. More info >>>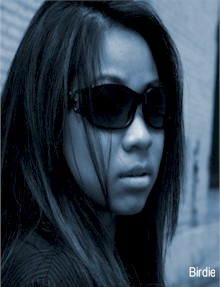 SONG BIRD
Birdie has created the sound that will redefine soul music as we know it and place the term "Underground Pop" on the lips of all who hear her melodies. Her debut album entitled "Underground Pop: Xposed", will combine her passion for Hip Hop, Pop, and Soul and blends her soulful sounds and rich tones into a new creative vibe all her own. Her debut album showcases Birdie's ability as an artist, and will capture audiences worldwide as she reaches out to her Laotian heritage.
"Underground Pop: Xposed," is the eagerly anticipated first release from the Blood in the Water Records group. The label is launched by Disraeli Arito, in-demand producer, author, writer, creator and musician. Songs like "Without You" highlight her range, while the rhythmic beats of "Til the End of Time" and "Sexy" showcase her natural talent. Her anthem, the single "I'm a Bytch", is available on her myspace page. More info>>>>>


Introducing a laid back fella with a split personalities of a gangsta and a gentleman locally known in the hood as Wailoon. He is making his move to wider audience by coming out with hip hop songs which rightfully appeal to hip younger Lao teen fans. All of his songs are mainly in Lao. More info >>>
PHO WITH MEAT BALLS
Some might say he's juzz a dreamer, an idealist or he is simply a realist.... Introducing lil I DiRrTy SaQ, a rapper with a real attitude. Known famously in the family as Phosack Or pHO. He recently came out with a song called Dirty Set featuring local DJ Picaso and GUMBY. Phosack "I've experienced a lot thru the course of my young yrz... I grind az much az possible... I've been from coast 2 coast... From da South all da way up North 2 Canada... N I been round da globe... Seen lotz of crazy shiet... I write lyrics based on how I'm feelin, my dreamz, da thinz I've seen, n thinz I've done.... Meaning I rap bout thinz az day actually r...." mORE inFo >>>

THE ILLEST MUSIC
Introducing the coolest DJ around the town . He has been bringing his music remix to the world massive. He is on the way up to the top of his game . And he is about to conquer a lot more territory. He recently released compilation which can be heard at his website. He graces the groove of the world's hottest urban music. He quickly acquires reputations as skilled performer on the world hip hop circuit. For more info>>>>
SUPER HARDCORE 
A weekend gathering for fresh & blood feast has resulted in a super recent collaborations between two bloody Larb Dip eaters, Supermon and Gumby in this POP IT OFF track. A fearless lion Gumby sharpens his claws and has brand new set of diamond and steel teeth thus he has big appetites for more fresh raw meat and thirsts for juicy red blood. The two spit venom everyway they can, causing friendly fire along the way. The result being a very tasteful and hot just like Bloody Larp Dip More info >>>>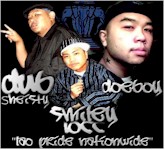 LAO PRIDE NATIONWIDE
Doeboy and the Gangs unleased yet another monstrous hit track, a killer tune with fusion of Morlum and double bass urban sound called Lao Pride Nationwide. LaosFamily, Lao Crimino and Doeboy represent to the fullest from the North to South, East to West. We have showcased some of their best materials but now between their three heads they come up with yet what could be the most powerful, emotive dance, folk, hip hop song in recent time. This is excellent song which is in Lao and English. More info >>>

The truth about Daniel D. is that he was raised in a household surrounded by music. A performance at various places has made him a better musician, performer and a singer. He currently is working on "Genesis" album ". He has written, produced, musically performed practically every song on the upcoming album that has a mixture of R&B, soul, gospel, Hip-Hop, and pop. Smooth melody, beautiful lyrics, seamless voice with a gentle stroke of piano, they are ridiculous good ballad love songs. Take for instance The Truth; it will melt every girl's heart. More info >>>>
DID YOU KNOW.....
laopress.com has been documenting Lao musical journeys online for more than ten years. Wow! Ten years? For those of you who attain your Lao musical wisdom from laopress.com, we hope to bring you more of artists' adventurous musical venture. So stay tune...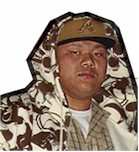 IMPAK OF LAO HIP HOP ON WORLD STAGE
He once entered music competition event held at local high school and won. Impak is back powered by Lao pride. He has the world on his sight. He is playmaker. He gonna shake and wake you up with his no-none-sense loud and pumped Impak sound. Mo Buckz is a gangster hip-hop where he collaborates with Lao leading, celebrated, award winning Gumby aka Pryce. More info>>>>>
ALL RISE
The Khamp Media Music Group is compiling a unique compilation of Lao music by Lao artist, in hopes to be released by the summer of this year. KMMG is a Laotian base music company that thrives towards creating much needed exposure to the ever flourishing Laos music industry. Let's take our music to the next step and create a new path for all Lao musicians. More info>>>>
HAPPY FATHER'S DAY
Did you know Father's Day is on the 3rd of September. We have excellent song from Smartzon that everyone should play to their loving Dad. It's "Por Ku Vilaboolod". Happy Father's Day. For info>>>


LET IT FLOW NIGGA
He's bald, young, and angry. He works long hour, he is Thai, Drowzy and He "Fed up Wit Chu". Is he going to be the first Thai rapper to make it? Drowzy aka Shawn Sathavorn spits his anguish in rhyme. His music bases on his heritage. Shawn said "Everything I rap about deals with my emotions and situations I am in and going thru". More info >>>

Sonny
Introducing another quirky Lao hip hop artist, who has been making some noises for some times. He is the only Asian American known on the music scene as one of the best music mixers in the Pacific Northwest. After countless tours States wide and collaborations, he released album. But it's his distinct sound, originality, innovative, creative fashion that has ensured his name's feature in conversation at dinner table.
JOURNEY OF 2SICC YOUNG MEN

On the 4th of July it may be a special day for many in America but for these two from Oakland, California it was also their memorable day, a day that documented their histories as they released their première album. 2-SiCc & Tanibal, Viet/Laoz combined musical force. There is no denying that this duo belong to Lao youth hip hop movement. They have captivated their entourage of fans Lao style after released some tracks. More info
MOTHER'S DAY
It's hard to ignore the growing of quality Lao urban music coming from around the globe. Since the explosion of GUMBY, Lao Crimino, LOG, Willy Denzey, IBU etc.... There has been a steady supply of artists coming forward with their materials. Here are some more songs for your car stereo.
1. Refugee 101 - a song from Foreign Elementz from Hawaii, a song about the trials and tribulation. Did you know refugee is the world second biggest business. Who give the hood about Refugee? I do. I am the by-product of this monstrous business.
2. How We Do It - a song from Lao Boiz Produktionz. Boiz will still be boys. They just want to have fun.
3. kopji - Do something special for Mum on Mother's Day. Play this song from Supasang to her. I guarantee that she will cry her heart out of love. I love you Mama. She always finds goodness in her son. I just wish that I can do more for her.
4. avaproductionsincorporated - Visit his space to see more information and photos. AVA productions founder, Hongsavath travels the world to do show. Maybe his services are what you require. More info


Are you ready for Lao music INVAZN? It seems that we are engulfed by a whirlwind of excellent hip hop artists. They have produced extraordinary hip hop beats. Come and listen to quality house music and leave all other worries behind.
Introducing another boy from the hood, born and raised in Seattle Holly Park Projects and he is representing Northwest hip-hop to the fullest. Many will find ANVAZN to be a breath of fresh air.


Introducing another young, up and coming hip hop artist from the Northside. He has written some of the most recognisable songs. He is showing why he is such a red hot choice for one of many artists most likely to break through. You'll get a much better idea of where he is and where he has come from and certainly what he is capable of. He can be a classic hip hop artist and Illphatic Morlum is the track where he shows us that. More info>>>
Peng NukLeng in English means "Gangsta Song". It's by scary gangsta dude. It is undeniably hot, what a gangster. He comes hard and tough. The lyrics are in Lao and English. The flow is impeccable and so does the delivery. He sounds so nukleng.... More info>>>>>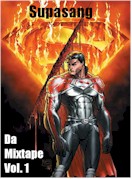 DIS MOMENT
Featuring biggest stars that represent international artists in the world laying down their latest house sounds. Two songs from Da Mixtape Volume 1 uploaded by Lao finest hip hop artist, Supasang.
My all time favourite song Dis Moment featuring Phil Collins and Alex Barnett and Still Luvin U featuring Jennifer Lopez. More info>>>>
GUMBY 's quest for world domination continues with the latest release of his world première music video, G.U.M.B.Y. a track from second album. O yeah - hip hop. This is nice - a kind of new wave. They completely reshaped the face of Lao popular music. More info>>>

WORLD EXCLUSIVE
Hip-hop's rookie is back with his first music video. This is a track number tenth from his debut album, Da Missin Chapter. It already aired throughout North America. It was shot in Orange County, California - Da Golden State. Don't miss it, watch it here. Did you know Buc Supa Sang sing for Laos telecommunication company's commercial. More info>>>>
Introducing another hip hop from the hood. This is Colden. Not just another Lao rapper, This is strictly Bizness. We have an excellent track from DOEBOY for you to listen. This is truly unique Lao hip hop, a fusion of Morelum and hip hop. Try out this outstanding track. More info>>>>
For the past few years good music has been uplifting with our elite young artists coming out with international standard songs. It is now that we emerge into a new era in sound. "Don't Know How" is another master piece by young Lao's new beatmaker. More info>>>
This documents that good Lao hip hop songs are made consistently. This is another one of them from ST509. Yeah we are tapping into the hottest format of music - R & B and hip hop. Our youngsters continue to captivate me & audiences with their superb songs. This catchy, explosive, high-energy track is the latest hip hop song from a very young lass. More info>>>>
Lao Urban music is in its peak. This Hip Hop song from Lao Crimino will surely set a new bench mark for Lao Hip Hop and will become most talked about song of all time in the history of modern Lao music. This group of Lao Crimino will conquer and lay claim their Hip Hop territory. There is no shocking rhymes here but smooth and perfect use of Lao and English.... More info>>>>>
Another exciting chapter of Lao urban music. Introducing another hip-hop clan to our Laos Family. They have been a permanent fixture in the underground world for almost half a decade now and their flame is still burning strong. If by now you're not familiar with their work, you might as well give yourself an uppercut. More info>>>>
Taking his name from the hood, 21 years old Bucsupa Sang spits the venom in every way he possibly can. Lyrically he doesn't shy away. He would have to be one of the more quirky new artist. For those of you who attain most of your Lao musical wisdom from...... More info>>>>
Ok gal and guy I've got hard one for you. You can shove it up or plug it in anywhere you like. Suit me fine. His style is definitely from the clutter of new artist looking to cause a stir, with his hardcore lyrics in Lao. I warn you. Check it out. More info>>>>

Valentine Music (VM) has unearthed yet another brilliant young talented group of people. VM keeps the momentum of producing more exciting rock music going. APACTS band is an excellent example. Two pretty young girls and three hunks make up APACTS. They rock! More info>>>>

CLASS OF HER OWN
Another flash of hype or the real thing? By now you should have made up your mind about Lao music. Introducing another brilliant home grown talent. Listen to brand new songs of hers. She delivers them with a great deal of class and ability that the world should equally recognise as damn good. More info>>>>

INSPIRED BY U (iBU)
Now there's a name just ripe with promise. It is obviously Lao in origin. All songs in IBU album are very serious in its politics of romance subject matter. Tommy Chanthasene's heartfelt and insight lyrics are brought to life by IBU's smooth, soulful, seamless voices. These well crafted songs written by Tommy Chanthasene are testament to his song writing prowess. More info>>>>
Lilxbuddah enlightens me with his songs. This Buddah is still in his infant. He has already chosen to follow a heavenly and earthy path of a manly Hip Hop. Lyrics of these songs documented the struggle of little Buddah. He ain't no saint. He is....More info>>>>>
Now we have two beautiful SAOs. Moreover they are from the same family. Here they come SaoBabyVoice and SaoLVP. Listen to their hot song - I'll Be The One. More info>>>>
Producing an impressive mixture of sounds, the X-File sound, seasoned by cool female vocal and strong and driving male vocal. The result being a very tasteful and hot just liked Bloody Larp Dip. More Info >>>
The music world is full of new idea and innovation. Especially right now, Lao people are singing and dancing to sweet new tune of success. Yep, life is about what you make of it.
Music has done more than anything else to bring beauty and Lao-ness into the eyes and ears of audiences around the world.
With Laopress.com, you'll stay on top of Lao current music arena. For example, here is another hip hop song, "LaOz rHyDaHz" from 10 HuNdReD dEgReEz (LaOz PiRu). LaOz rHyDaHz is simple awesome. More Info>>>

URBAN ARJARN
* Party animal,
* Love being in an environment where women are sexy and shaking their booties like there's no tomorrow, and
* he is a rapper. More info >>>
Everyone's asking for these guys, so here they come. Lao's hip-hop new comer Laos Original Ganstaz are renowned for their pure energy.
Their new single sets to blow the roof off. A song they do for Tango commercial. Once again we present you the brand new song in the never-ending pursuit for the Original. More info>>>>

TOO HOTT
Hip-Hop music has flooded almost every corner of planet, Laos is no exception. Music is no different.
You may not familiar with the name of SaoBabyVoice. This shy homiee sings remarkably well. Too Hott is a cool hip-hop song she collaborates with InFamous. It's so bad, it's good. She has something to say....
Music is music. yup if you love music you have to be open minded.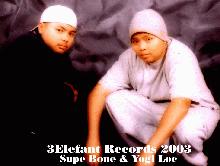 URBAN SOUL
The popular of Lao music has simply exploded and you can feel the effects right here. These younger artists from around the globe seem respectful to their country of origin.
I am all for the progress. Here are another two songs from riceboy. More info>>>

MR HANDSOME
Mr Handsome is the hottest urban track to be taken out from their highly acclaimed debut album, OverDance. Urban band, OverDance make up of a gal and 4 guys from the hood of downtown Vientiane.
These guys introduce a very cool and very Lao R&M music to a music mad Lao teens. They have successfully created tasty urban music in Laos and they sure will cause quite a buzz with their tasty debut album. More info >>>>

NUMBER ONE WILLY
This is just a beginning of a beautiful adventurous journey of the latest star that has rocketed into prominence in French speaking side of town. A 21 years old Willy Denzey is a new international RNB rising star.
Music is distributed by Sony Music Entertainment and produced by EMC record. More info>>>>
If there is ever going to be Lao hip hop scene, then every hip hop artist deserve to be there. Ainoy brings out his unique and quirky style of music. There are sample tracks available to download at his website.
If you have not caught on to the sounds of a quirky Lao hip hop, this would be a good start. More info >>>
Youth Gone Wild is another masterpiece from Young Gatt – the Azyattic. Gatt got introduced to Hip Hop when he was in 8th grade. He had a lot of Black friends that were rapping and listening to Rap music. He soon developed a love for Hip Hop music. He began writing songs and rapping to various Artist's instrumentals. [More info]
Let's hear this song bY the BoyZ from the hoOD, GUmBy from Lao felonz. Their latest single called Get Your Mash On! by Lao felonz copyright allusive mindstate recordz. The BoyZ have been hipping & hopping for more than five years. They used to perform in
MN, OKC, VA (wat-lao), PHLI and D.C.. [
More info
]