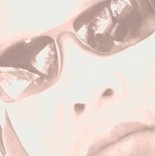 By Andy
Sandra is Lao super star. She is young, smart, gorgeous, generous and talented. She has toured many parts of the world and tirelessly has been helping out charitable organizations. Still so young and sure she has done so much. She has always been my favourite. This is one of her songs called Vanti Jaomaha meaning "The Day We Met". At first I thought wow! this is great that she sings about our first encounter when I saw the title "Vanti Jaomaha". Unfortunately not – Damned! But it's about friend consoling one who has heart broken.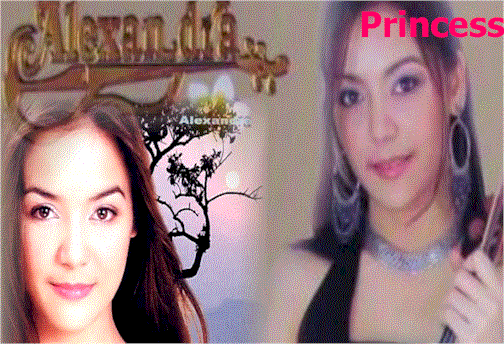 Alexandra Thidavanh Bounxouay, Lao pop singer currently stars in Thai popular television series called Rae Ray Luck Sao Pha. She is doing a course at Japanese university obtaining her higher education. Below is a song from the television series of the same title.

COMING TO AMERICA
Alexandra Bounxouei, Lao pop princess will be doing charitable concerts in America during November. So far three shows have been confirmed. She will be in Nashville on the 3rd of November, Atlanta on the10th and on the 17th she will be in Illinois. This will be her second time in America. Her entourage will extend including her family. For

this Princess it has been fabulous year after appearing in a few Thai television series.
In Columbus, Ohio She will put on a show with Lao country singer Phayvanh Mekaloun. Phayvanh has released several albums over years and has toured extensively throughout North America. here is a sample from Phaynah called Zyvid Kon.
On 24th of November she will be in Minnesota doing show with award winning hip hop artist. This is for the very first time when Lao Princess of pop will share stage with Lao Prince Of Darkness, Lao own hip hop artist Gumby aka Pryce. Surely Sandra will get those 9999 Roses from Prince Of Darkness. To see concert concert video promo created by quirky Andy click here.
ON STAGE
Here are the latest video of concert from Lao super talented artists. They are from different musical background. In this rare event they shared the same stage doing charitable concert. Alexandra is famous pop princess. Gumby aka Pryce Prince of Darkness is award winning and leading hip hop artist and then we have the latest sensation, one of many Lao international artists, Birdie. This is wonderful witnessing our array of top talents demonstrating their crafts. So enjoys!.

SANDRA, NEW SILVER SCREEN PRINCESS
The most well known, young, beautiful, poignant, articulated, talented diplomat of Laos is no doubt is Alexandra Bounxouei. She has toured across continents - Europe, America, and Asia – Laos, Thailand, Korea, Japan, China….representing her country as well as herself performing her music. Thus she puts her country on the world map. People are noticing.
Born to Bulgarian mother and Lao father who both work for Ministry of Information and Culture. Sandra speaks Bulgarian to her dad and Lao to her mum at home.
Piano is her first instrument that Sandra learns. She also knows how to play several instruments. But she is widely known for her beautiful playing of violin, an instrument that is hard and take long hours of practice daily to master.
Apart from Lao, Bulgarian and Thai, Sandra is also fluent in English and Japanese.
She has offers to further her higher educations from several countries namely France, America and Australia. Parents prefer her to come to Australia when is ready since there is no need for her to learn new language, for example French.
Currently, she is staring in a popular Thai television comedy series as a leading woman showing on prime time, a story about young Thai guy, Wier Sukollawat Kanarot falling for typical Lao girl, Alexandra Bounxouei. The show is Pleng Rug Rim Fung Khong
To watch her music video or listen to her latest songs log on to her official site.
http://www.alexandrabounxouei.com/
also http://www.laomusic.nu has done many articles on her therefore check them out.
Link: http://www.youtube.com/watch?v=Vew1PMkq5fQ

Oop! She Did it Again
Alexandra again crossed border to appear on Thai popular television show. Tom Yum is now a regular daily dish at home along side famous Lao cuisines: Tum Mak Houng (paw paw salad), Larb duck, and Jell Bong. After talking to her Mum and Dad, they'd like her to further education in Australia. Barbeque kangaroo is one delicacy awaiting her. I know for a fact there has been a talk of her coming to Down Under. Whenever she comes laopress.com will have a small or big part in promoting her. She is big here!
http://www.alexandrabounxouei.com/
BAMBOO SYMPHONIA

These pictures took in front of Alexandra's house. She was about to go to Bamboo Symphonia concert which organised by The Embassy of Japan and the Ministry of Information & culture. Supported by the The Japan Foundation.
The shows were at National Cultural Hall on 18 - 19 November 2003. There were several Japanese musicians. Alexandra Bounxoui was special quest.
Thidavanh Bounxouay
Breathtaking is the word to describe this young, beautiful, articulated, talented ALEXANDRA, another hot, up and coming Lao artist. Here comes ??
Sixteen year-old Thidavanh Bounxouay is a new phenomenon in the entertainment scene in Laos, reported VOANEWS.COM.
Music is in her blood. She plays violin. Her parents graduated from Music Academy in Bulgaria.
The moment in Alexandra is the day that she released her debut album, DREAM. Some would say it's a dream. Few would argue. To ALEXANDRA, this DREAM is a reality. And it?s her golden moment.
Eight of the best brand new pop/rock songs feature in her premiere album, DREAM. Produced by LAO ART MEDIA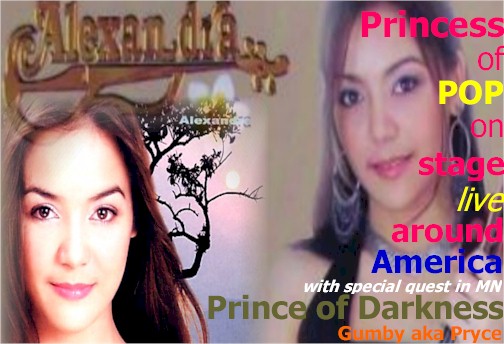 @ home with Alexandra

With TV Host

With parents + sponsor

The best & largest Car detailing Co. in Vientiane
Ban Sihome
Vientiane Lao PDR
Tel 856 21 219 642
Mobile 856 20 514 945
Car detailing, washing, Tune up or just oil change
Email: Saleumsack