Lao Classical Music Artists!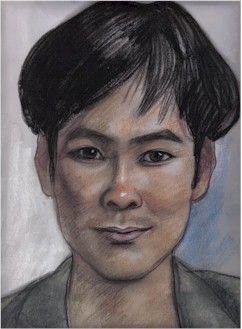 By Andy 26/12/2008

OH. DOK CHAMPA

Greeting from Laopress.com, have a safe and joyous holiday during this festive season. Wish everyone a prosperous & happy New Year 2009. Here is a song which is dear to our hearts, a song that celebrates our differences of being Laotians, a song that reminds us of whom we were, where we come from, who we are today and who we will be in future - Lao. A song that puts proud tears upon our eyes and forever beams smile on our faces in tested or triumphant time. It is about flower in a secret garden after all, a national flower of Lao. See many beautiful types of this flower, hear a story in poetry before listening to remedy of one and only Champa Meaung Lao. Happy New Year Everybody!

Another excellent version is nicely done by one cool Thai country singer, Id Fry.

This is another version by Noy Sangsuriya. More info>>>

LAO CLASSIC SONGS BY THAI SUPER STAR

One of many great pop groups from Thailand in the 80s and 90s is Rainbow. Rainbow band had countless hits songs and released several great albums. Lead singer of this yesteryear famous band is simply known as Tom.

This year he recently released his latest ambitious project yet. He re-introduced some of the best Lao classic songs with his trademark - sweat vocal voice. He sings in Lao. Here are some of the songs. More here >>>

HALL OF FAME - A TRIBUTE TO A LEGEND
He is one of many great country artists from Lao golden era, who is instrumental chief architect for paving the healthy way for younger generations. Lao legendary singer known as Mr K Viseth had many massive hit songs during his time with in Laos and neighbouring countries. Born in Sykai, Sykorthabong, Vientiane Laos. Real name is Kuntung Lathparkdy. He appeared in several Thai movies as a leading man. His first Thai movie called Ruk Ther Smer. He also appeared In Thai television several times. Tai Dum Lum Pan is also a title of a Lao movie. We uploaded three excellent songs of his. More info >>>
Another project recently released by original artist. This album is Nileuji. All ten tracks compose by Virath Vongsanga. These are classic popular country music. This album is a result of what happen when a group of talented people with imaginations and musical interests come together. As documented Lao don't really see musical boundaries as barriers. More info >>>>



MASTER & HIS APPRENTICES
Welcomed one of Lao pop pioneer, Lao's very own godfather. The biggest, most well known, we presented you Mr Voradeth Dittavong.
He toured Sydney, Melbourne and Canberra. He also officially launched his brand new album called "Jenny you say" which translates in English meaning "Last night where were you?". [More info

]
The Saythala is one of many bands that have been serving our good communities for many years. They just released third album. Their latest music video/VCD karaoke are now available.
Here is what they have to say. First of all, we would like to congratulate laopress.com. [More info

]
If you like Celine Dion's or Jennifer Lopez's albums then Sirikith Chittarath's première album is for you. All lyrics on this album are written by Kith herself except one song sLuck JiD which was written by Master KhamLa NoKeogh. An impressive debut CD, nice and easy listening ballads feature hit songs Famonh, DouangJai Nai Kabkeo, Saluck Jid, 12 tracks in all. [More info

]
The boys will release their Karaoke Dolby digital Surround Sound DVD in April 2002. Ten songs will in this album. All Songs are new and original with wide range of spectrum from soft rock to hard rock. Check out the vocal by Ape Vaifai. [More info

]