LOOK MY WAY
Here is one hip Lao country song presented by gorgeous country songstress P. Khounthong. "Yabaeng kamkondum" means "Look over My Way" is from her Zyvid Tongsue (meaning That's Live) album. It's an excellent song which sounds very relaxing and enjoyable. And the video is hip cooler and very pleasant to the eyes. Love It. More info>>>
LAO GIRL "LUMVONG"
Lumvong is popular Lao traditional dance where people form a circle pairing with opposite sex and literally dance in circle to Lao traditional folk music. Women dance on the outer and males are in the inner circle. Together they groove slowly following the smooth and happy Lao beat by moving three steps forward then turn facing their partners and walking back and forth toward another. Their hands remain at above chest height making all sort of silly gestures but somewhat graceful only can be interpret by the dancers themselves. Steps are repeated until fully sweat or song ends. More info >>>
COUNTRY OF ORIGIN
Many Laotians reside in many corners of the world. For us, the world is just getting smaller. Many wise expatriates do make trips back to soak in Lao easy life style and experience the relaxing environments they once used to live. For many youngsters who were born in foreign lands wishing to walk on Lao soil and visit their motherland, they too make pilgrimage. And there are many who are unable to travel back for what ever reasons may be. This is a song written by one who is homesick. It's called "Konkibarn" meaning "Home Away From Home" performed by country singer, Ponvilay Duangmany. For more info>>>
This is another excellent song by beautiful hot Pink, "Yaluem Banhao"
GEORGEOUS COUNTRY SONGSTRESS
Here is one hip Lao country song presented by gorgeous country songstress P. Khounthong. "Yabaeng kamkondum" means "Look over My Way" is from her Zyvid Tongsue (meaning That's Live) album. It's an excellent song which sounds very relaxing and enjoyable. And the video is hip cooler and very pleasant to the eyes. Love It. More info>>>
SIMPLE COUNTRY
Here is another excellent Lao country song by an artist goes by the name of Numzok Xayleuxa. It's Phaohug Phaokoy meaning Right Here Waiting. I love this music video. It captures a simple life in a peaceful and magnificent country side, as suggested by lyric of this beautiful & fabulous country song. It's so refreshing. Nothing else matters. It's so cool!
DID YOU KNOW....
One World One Dream is a motto for Olympic Games 2008 currently stage in Beijing, China. Find out here whether Dream is really in black, white or colour at The Official Website of the Beijing 2008 Olympic Games
LAO FOLK ROCK CONT...
This is a song by Suthin, a folkish Lao country rock song. It's about a blackish dude from southern province known as the land of Champa falling for a sweet talking girl from the North. This is so true that the most romantic, generous, fun, poetic and honest type from the south almost every time hopelessly head over heels in love with Northern beauty. Take me for instance, a self promoted, unconventional, traditional moron seems so cool as ice and melt every time in hot girl's lips. One problem though, can't talk...More info>>>>
CLEAN & FLESH COUNTRY
"Environment" has become trendy and most talk-about subject politically. Whether you believe in it or not, there will be price to pay thrusting upon us. This is a global scam on earthy scale for quick buck. Lao country is still green, clean, flesh, clear and simple on a stunning sunny and blue sky day. This is just purely for demonstrating an absolute beautiful Lao country at its best by Southida. It's Hugkon Zuesor meaning Loving You More. This song is relaxing, simple, nice and yet without sacrificing emotional content. I must admit that I could be biased after watching a gorgeous model starring in this music video. Her name is Sao Malyvanh and she rightfully personifies Lao country - simple, clean, flesh and beautiful. That is hot. More info>>>>
COOL MUSIC VIDEO RELOADED
Seepenbaur meaning Be My Baby is a folkish Lao song with a play on words. It's clean and maybe a bit erotic if you take in literally. But this is not a typical Lum anyway where a singer usually sings with a simple melody accompanied by traditional folk instruments but it's bass up, electrified and amplified modern folk rock song. And it is no way a sleazy, over-stimulated but a sexy, well-crafted, well-arranged song followed by extremely super hot and beautiful dancers featured in this music video. It's a nice mixed of real traditional Lao folk with modern, real electronic sounds and instruments.
Pink is hot. She has real clean and flesh vocal. This is a masterful of performance. Watching this playful music video, it's breathtaking. I found myself focusing, concentrating, and dancing to modern folk music sound. This song is extremely good. Well, I may be biased but forgive me if I can't resist over looking at those beautiful dancers. More info>>>>
TURN BACK TIME
Her eight albums are available in America, Canada, France, Australia and Laos. She had also toured all these countries and had performed and recorded with the greatest of Lao singers in her time.
She has travelled extensively, no doubt that many sound samples emerged from such travels. Her most memorable performance was in Vientiane at Laos Year 2000 Celebration.
Her style of music is mainly techno dance and contemporary Lao country music. This is one of them. Her name is Phone Phoummithone. More info>>>>
KEN & FOUR BARBIES OF LAO COUNTRY
Here is another hot music video presented by young up and coming rising star, Ken with absolutely hot and sweet dancers showing off great legs. Wow! Yakaur Penfan meaning "Can I Be Your Man" is a hot and sweet country song by handsome Ken. This is another typical good country music. It's just liked a typical Lao food. It is so darn hot. Andy is a typical Lao guy who loves delicious Lao food.
LAO FOLK ROCK
Here is another superb music video demonstrating how our Lao folks entertaining ourselves for generations. This is an absolute highly competent presentation of Lao folk music at its best. It's undeniably irresistible. The sound is simple, pure and smooth. As for this Morlum, she has a serviceable voice and stunt looking. Traditional instruments use exclusively to bring out the Lao beautiful sound. This is another type of Lao folk music. This is great, traditional Lao affair with a modern veneer that you can dance joyfully to. More info>>>
CROSSING OVER
Here is a classic Lao song called Kularb Pakxan meaning Rose of Pakxan presented by one Thai cool country artist named Id Fly. I was introduced to his songs by my ex-girlfriend. It's a song written for my friend's mother who I run into regularly at temple during Lao festival. Paksan is a city from southern province of Laos best known for having beautiful people especially girl!
Here is another version jazzed & sexed up by Lao diva, Ketsana. This is a live version performed at Vientiane concert hall.
This is another version by laopress.com. It's sort of reggaeton
HOT & STEAMY PINK RASSAMEE
Here is another sweet, mood elevating song by Pink hot and sexy country rock artist goes by the name of Pink Rassamee. She has many hot and steamy songs such as Seepenbaur, Yalumbanlao, Tenkin & Lumkin, and many more.....This is a classic and beautiful country song by this gorgeous singer called Thanghug Thanghaang meaning Lover Lane. More info>>>>
DID YOU KNOW...
Willy Denzey is French RNB singer. His parents are from Laos. He got nominate for Best Male Artist of the year in France, In what year - was it in 2005, 2006 or 2007?
LAO SPIRIT
Another great live performance of Lao classical folk song known as Lum by great band. This video also shows how our Lao spirits are being used to glamorise Lao folk music by demonstrating that Morlum is as hip as pop/ rock, techno or hip hop music. For me, I am a fan of Lum. Watch the hand of the guy playing lead guitar. More info>>>>
KONLA VONGSAMPHANH
Growing up watching lots of Indian movies, naturally there are some Indian influences in our music. This is a song by a versatile rock band Konla Vongsamphanh. More info>>>>>
LAO CLASSICAL FOLK MUSIC - MORLUM
Here is another Lao classical folk song from famous Lao songstress. More info>>>>>>
SOME LIKE IT HOT
These are the latest pop songs passed to me by radio disc jockey lady friend of mine. They are soulful Kaur meaning Please and another beautiful ballad love song called Yakmefan meaning Want to Love Somebody. Kaur Yakmefan are for those lonely hearts out there who wishfully want to fall for the right mind one and click! These are true great pop songs.
SONG FROM THE HEART
Song From The Heart is a song by Ongkane Sombounkhun. He is from Lao Art Media. It is from "1 Nydoungchai" album meaning "One and Only". It released a few years ago. This song is written by Vixay Kyvongxay. Feel free to shake off stress or show off your cha cha cha.
LAO NEW YEAR IN TEXAS
A video diary of Gumby aka Pryce in Texas celebrated Lao New Year with his homeboyz.
LAOS POP CULTURE EXPOSED
Recently Matt Lauer from American number one top rating Today morning show broadcasted live from Vientiane, capital city of Laos - the land of million elephants. It was new initiatives from NBC under "Where in the World is Matt Lauer?" . He conducted his show live from various cities. So far here are some great cities where he broadcasted from. They are Buenos Aires, Amsterdam, Vientiane, Istanbul, and Seychelles. He stood in front Phra That Laung Stupa and announced to America he was in Vientiane, Laos "live".
From Laos he showcased Lao colourful silks, unique cultures, peaceful religion, authentic foods, unspoilt and exotic country village lifestyle including beautiful Vientiane the capital city, classical folklore music of Laos, pop culture in ever explosive environment since his government decided to bomb Laos a few decades ago. He chatted with famous artists who will soon release their upcoming productions such as movie star Ananda and singer Aluna to obtain inside information how in just less than a decade Lao pop culture has managed to explode and has gone beyond its frontier. More info >>>>>
LOVE INSTINCT FEELING
Here is the latest from brilliant young talented singer/song writer home grown pop princess - Aluna. Just recently appeared on NBC Today Show with Matt Lauer explaining her love of making music. This is a preview of her second album called "Aluna Part II " . This song is called "Komhuseukbok" meaning "Love Instinct Feeling". Some of her songs are mostly mixed in both Lao and English. More info>>>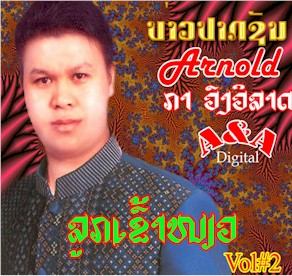 Here are the latest from Arnold (ka) Vongvirath. These are much improved country music from Baopakson. You will enjoy listening experience. Take for instance Luke KaoNiew, this is just simply an excellent example of his song, his unique artistic statement. Just listening to it nothing else in this world matter. it will move you and take you away from all the hustling and chaotic, hectic world into a peaceful state of mind. Just you, beautiful melody and nothing else. There are many more songs are equally as good or better. Because this man loves music and he enjoys making good music. By listening to his première debut album comparing to his latest, Ka demonstrates that he is mature as a country artist. More info>>

HALL OF FAME - A TRIBUTE TO A LEGEND
He is one of many great country artists from Lao golden era, who is instrumental chief architect for paving the healthy way for younger generations. Lao legendary singer known as Mr K Viseth had many massive hit songs during his time with in Laos and neighbouring countries. Born in Sykai, Sykorthabong, Vientiane Laos. Real name is Kuntung Lathparkdy. He appeared in several Thai movies as a leading man. His first Thai movie called Ruk Ther Smer. He also appeared In Thai television several times. Tai Dum Lum Pan is also a title of a Lao movie. We uploaded three excellent songs of his. More info >>>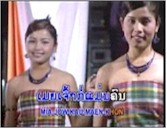 PRINCESS OF LAO COUNTRY
Here are two of the best Lao country songs from Tukta Southala. These are music videos. One of the songs is Pileum Sunya. It was the most downloaded country song at our site for 2006. It is written by Lao news man Mr Panya Phanthapanith who works for print media in Laos. Another is an excellent track called Bor Eton Mae Bor (in English meaning Poor My Dearest Wife) from the same album . This superb country song is written by Mr S. Boualapanh. More info >>>>>
These are two of the very best Lao country songs by Lao finest female country singer, Doungleudy Symeaungxay. They are beautiful Pooying Zeu Sy and Nong Daeng. They are written by Lao famous song writer, Mr Daovieng Bouthnako who resides in Vientiane, Laos. He has been writing many hit country songs for many country artists in this modern era. These two songs will relax you. They will bring you back to beautiful, vast and empty Lao country side. Listening to them, nothing else matter - Just you, Sao Sy and Nong Dang playing in sticky rice field. More info >>>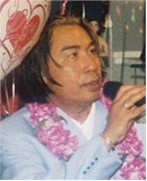 SAO MEAUNG CHAMPA
Introducing yet another classic Lao country singer. He released his première album, KID HOT BARN KERD. Songs composed by Vannasack Thongoulay and brought to life by Sesumack Thongoulay. We uploaded sample tracks from his debut CD. Songs such as Sao Maung Champa and Kidhot Barnkerd are typical of Thongoulay easy listening country songs. The outstanding track is Sao Maung Champa. You will appreciate the lyrics, straightforward melody and beautiful music. More info >>>
Another project recently released by original artist. This album is Nileuji. All ten tracks compose by Virath Vongsanga. These are classic popular country music. This album is a result of what happen when a group of talented people with imaginations and musical interests come together. As documented Lao don't really see musical boundaries as barriers. More info >>>>
The famous Kulab Paksun song is written for a person by the name of Kornsavann Inthavong. Obviously she is from Paksun, city in southern part of Laos. Currently she resides in Australia. And amazingly he is my friends' mother. Here are Kulab Paksun Laopress.com version plus two other songs from beautiful Subankham - Good Bye My Love and Namtok Konprapeng. Cheers! More info>>>
If she looked familiar to you then yes you are not wrong! A 22 year-old model from Vientiane used to be the face of Tango. She is sure not just a pretty face.
A Song Contest Festival winner, new album is coming soon this year. Now you can listen to her songs she did for the 10th ASEAN SUMMIT. More info


SWANTHONG
In the mid 90s we invited Swantone from America to do concerts in Australia (Sydney, Canberra, Melbourne, Canberra and Sydney). It was one of the large project that tackled. We also released Top Hits Album. One of the best Lao singer of all time. She sings with this incredible energy. She puts heart and soul into it. That is why she is very good. More info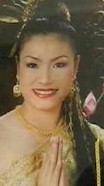 SABYEDEE TUKTA
One of many singers who was invited from the Foreign Affairs Department to entertain the ASEAN Leaders who attended the SUMMIT, And she also commissioned to record official song for the SUMMIT.
Her debut album released in 2003 - "Prarukkane Tan Fay". Her songs aired throughout Laos. She also toured and shared stage with Grammy Entertainment's stars, a Thai Music Company. More info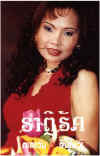 DARAVAN
One of many artists who crossed ocean to record their album in Sydney , Australia. This album took two weeks to complete under guidance of Mr Xay Phousavanh, Owner of FANFAM Entertainment. That is music arrangement, studio recording, mixed down, graphic design, photography, the whole production.
After she finished off recording her album, she joined concerts in Sydney which Laopress.com organised & coordinated. More info>>

There is no need to introduce this man, Bounkhum Sithideth. He has been around for many years.
We compile all his hit songs into one CD so everyone can really get this rare collection. If you do not have this CD yet, get it while it is still red hot. More info

Daraphet is famous Lao singer and she has made a career out of singing, a true star of Laos. A Vietnamese Lao from Vientiane, she used to tour France, America, Canada, Australia, and many part of European nations. She comes from a musical, business family - husband is song writer, keyboard/guitar player, jeweller, jewellery shop operator, sons are owners of Indie Records company and other businesses. More info


Casy Vangverkong
Over the last weekend I went over my stack of masters that I have. I came across this little beauty from Kaysee. Listen to this song and see if you like it.
When I was young I used to have lightning fast hands, bald face etc...As I get older I've got promoted. Yap, I now have slow hands and bald head. What does it have to do with this song. Just listen! More


Jumpie Phaysythong

You can read a place in its architecture. You can read this one on the World Heritage List. Poetry, politics and music pulsed through its network of villages.

Luang Prabang is the town that visitors often remember with the greatest affection. Its rich history, incomparable architecture, and relaxed atmosphere. This World Heritage Town, is unforgettably loved. More info

Nouhouang Brothers are the world best More Lum. They are currently working on their latest album. They are so famous, WHY? Well, you don't have to be a rocket scientist or brain surgeon to work out why. Firstly, they can sing and lum. They've been consistently releasing brand new and quality songs. And not least good people, PK Productions, are looking after them. [More info]

PAYVANE

Anybody know how to do chicken dance? Well, judging by what I've seen at functions or parties It seems almost everyone enjoy chicken dance. Great news for those hopeless dancers, we've got this song for you. You can practice dancing to it all day long. Her CDs are now available from any Lao stores near you. More info

Thongvone was so famous after the release of her third album. At parties, functions or concerts all you can hear was her songs. She toured France, America and did some concerts with LaoPress & Entertainment in Sydney, Australia.
[More info

]

Sukathong Xayasith
He is one of many emerging young and talented artists from Laos. Sukathong resides in Vientiane, Laos.
This is his debut album. In this CD you will sample 10 fine country style songs. This is one of them. Get it!! More info


Soubankhame SANUBANE

One of many Lao artists that Laopress.com has the privilege to work with. She used to travel with us across the country to do concerts. In facts, we bought her master and produced our first CD.

Talented individual. She writes her own songs. A good, professional, happy and very funny lady. More info


WORLD PREMIÈRE OF NEW COUNTRY MUSIC ALBUM OF OUKEOGH XAYAVONG
Lao have a habit of neglecting our artists since there are so many new artists and albums coming out each year. This is about to change. Oukeogh Xayavong is one of many country artists who has produced so many great albums. His new CD/VCD titled "Yarn Hug sly" is one of the best. We have a sneak preview of his brand new album. The album has 12 great country hit songs. More info


COUNTRY OF ORIGIN
Introducing Tey Gungyawong. He is the latest and most exciting thing that ever happen to Lao country music. He has such a beautiful voice and has been labelled as modern Lao country music crusader I swear.
Here is his stunning beautiful HIN HERP YANGKOY (HIN HERP IS STILL WAITING). You will surely appreciate how beautiful Lao country music can be after hearing this excellent song from Gunyawong. [more

] [song

]

Symeaung
Definitely one of the best respected album released. This CD packs with Lao best country music plus the very best of Lao folk music known locally as Lum. This is a remarkable debut album from this singer / songwriter from Vientiane, Laos. Bang Vera is the highlight. And get ready to shake your ass with many of the Lum music in this album. More info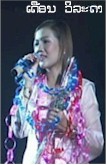 PRINCESS OF LAO COUNTRY
Listening to her music will gives you an enjoying listening and memorable experience. Vilada, not only is she a stunning beauty but a talented and gifted singer.
Yes, Lao country song is getting better in quality. I love country music. It's beautiful, sexy, relaxing.
Here is a hit song, a beautiful BO LUME HIN HERP (FORGET YOU NOT, HIN HERP).[more

] [song

]

CLASSIC AMATA
It's great to see more quality music video and songs coming out regularly. This is one of them. All songs in this album are some of the best classic hits ever. They'll hit the market again.
I've always found the whole concept is absurd, irresponsible or disturbing. Call me liberal moron or traditionalist. But with this CD/VCD, my old school snobbishness was pushed aside, even I couldn't resist the beauty of actresses and video cinema photography on the screen. Excellent work! See it first right here at laopress.com. Where to order this CD. [More info

]
BY Eddie Lovan
Sommai Prommachai is young talented artist. He just finished first album titled "Tun Naan Siang Kan" which took a little longer to finish than anticipated. The release consists of 10 hot songs ranging from cha cha cha, Lun Vong, Lum Phuane to slow Borilo and They guarantee to move your soul. [More info

]

A-NOY COUNTRY
Airnoy NiPhon is singer who bases in Laos. This song is from his third album. There are 10 songs in this superb CD. VCD kareoke is also available. Check with store near you. PK Promotions.
More info

Phone launched her first album in 1988 through her P & M Productions business. The company that has been publishing and promoting her. She chose Montreal, Canada to perform the première concert in the same year. [More info

]
FIRST IN 2001
Khongphet Phetsamliam just finished his CD and VCD. He feels that Lao pop music is not that hot in Laotian market. He follows fans' heart. His latest CD comes out sound half country and half pop music. [More info

]

One of the emerging artists, Ka comes out singing. The entire production is his doing with supports from friends and family. <![if !supportEmptyParas]> <![endif]> [More info

]

He has been overloaded with works and has been touring across the USA. He is just getting better and better, isn't he? How good is this guy? He always seems to come up with hit after hit. You can be proud of this fine Lao singer. Where-ever we are in this world, we, Laotian always support and love one another. [More info

]
LAO CLASSIC
This is one of the most popular song that you can come across with. It's in Lao and Hmong. This song makes me want to listen to more Hmong songs. My Hmong friend & I used to listen to this song together. It brought back his memory while he was fighter pilot back in Laos. More info

Finally I met the man himself in person. The man who I have admired, heard of since I was a young lad. He has held in high regards in Lao music. He is respected in high regard in his profession. Lao music has a place for him in history. He has been entertaining as long as I can remember. [More info

]