Lao Hard Rock / Heavy Metal Music Artists !
PUNKY LOVES DOLLS <![endif]>
Here is another rock sensation from Vientiane capital - Punky Dolls. This quartet rock band comes out with absolute gem called Thao Thongxay meaning Mr.Thongxay. This will surely elevate Lao rock music to another level and there's barely a question of punk rock left unasked. The humour, passion and commonsense - not to mention great music, this is just incredible. Punky Dolls rock! Lao rock music is never boring and has been proven.<![if !supportEmptyParas]> <![endif]>
This band sum up our love for drumming, thunder of guitars driven to the point of exhilaration, ear-shattering, and screaming vocals - a classic blast of rock energy. Forget your head, this is all about your body. Vocally a perfect fit. Enlist me as your fan! More info>>>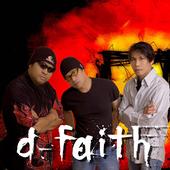 D-FAITH IS UP
The hot new thing pop out rocking is new Alternative Rock band known as D-Faith. The band make up of three cool dudes. Between them, they have brought extensive musical experience in all facets to come up with their cool and unique sound to re-connect with younger and hip Lao audience. Heavy use of string instruments and their sexy soul of lead vocalist immediately invite comparisons with another great band - Chitpanya but these boys from the south have their own style. More info >>>
Finally, after years of waiting Pumpkins have released their first really loud album that manages to match with anybody world wide. This CD plays with such fury, sonic blast of energy and pure aggression. It's absolute cataclysm that threatens to burst your ear-drums. More Info>>>>
This group is known as SMARTZON. They are a real pro. Consists of Joy Tippachan Keokonnang and Gus Sisavath Lanxang. Although they have been around for years but have not yet released any album. 2005 is the year. Here are their songs. More info>>>
His top hit song is "Phu Kao Kaun". It released, well almost ten years ago from album "Saparnhug Lao-Thai" with the same company that produced Lao Heavy, The Sapphire. Now he is back with two friends - Gydaophet and Suthin.. New album will be known as "3 Tigers". Here is a sneak preview of their new music video. This song is produced and written by Panya Phanthapanith, One of the four owners of SS Flair Records Group. More info>>>
They are the first Laotian band to be signed by giant Thai entertainment company, Grammy. The album released by Grammy is self titled "The Exile" which was distributed by MGA. The year was busy time for them. They travelled to Thailand to promote their first released album by Grammy. They appeared in Thai television, print media. [More info]
Following on from the phenomenal success of his debut album, Ko Pen Lao and second album, The Great Distance Noy biggest is yet to come. He is working on his latest enhancements. It's sure guarantee ultimate satisfactions. He has been experimenting with latest technology. Thus his latest or third album is coming.
By judging from his previous albums, all of the sounds are very sexy. So watch out for his latest enhancements, it will sure make you scream in ecstasy between pleasure and pain. You'll ask for more. We'll upload the world exclusive songs from Noy Sydanon third album. More info >>>
A hard rock band, Bohaln. I can tell you it's the heaviest metal of all mother metal. This proves that Lao music can be as soft as a breast of dove and it can also be as hard and heavy as rock. [More info]

BLACKFLAME
A group that needs no introduction, Blackflame has a mission impossible that is to revolutionise Lao rock music. Listening to their music then nothing else matter in this World. It's only you, Mee and The Blackflame. These guys will give you timeless classic. More info >>>
One of many bands from Laos that makes it big internationally is The Sapphire. They are bunch of professionals (doctor, accountant, ..) who get together to rock. Their first album titled HEAVY LAO - SAPPHIRE had gone gold. They created the history by being the first Laotian Band to perform in Thailand in concert. They also appeared in Thai television shows. Listening to their hit song. more info >>
Jumpa is a brand new band form to satisfy the needs of Lao youths' appetite for pop music. This quartet is the most recognisable individual in their own right, talented, musical magician, and famed sex symbol.
He recorded his first album with his heavy metal band in 1993. They were awarded New Artist of The year in 1994. Fame followed. They appeared in print media, MNMT Guitar Magazine. [More info]
Kirk Viseth, the immortal warrior with great power, Sticky Rice Fingers. The mission here is to destroy Evil of Reality and ..... army preying on humanity. [More info]
We are glad to inform you that laopress.com is very fortunate enough to bring his music to Australia. The album will hit the market in time for New Year. It's a must have for every music lover. First album, lyrically all songs are captured with an elegant simplicity and mighty touches throughout. [More info]