STORMING UP THE NEXT GENERATION
The Flare Group is ecstatic to announce the newest and hottest band in Canada, TYPHOON. Typhoon marks the first new generation to have the ability to perform a mixture of Lao/Thai & Western music from Lumvong, Rock, Pop and Morlum.
Typhoon consists of five (5) musical talents: Yang, Chan, Nick, Thuck and Harry; came together to accomplish one goal and one passion…their love of MUSIC. They have continuously been booked for gigs in the last two years and are ready to conquer the world with their lyrics.
Typhoon encompasses a wide range of cover songs and is currently writing and producing new material within the band. Their performances range from high-energy beats to heart-felt melodies that put the listeners through a journey of musical fusion from different genres of the past to present. More info>>>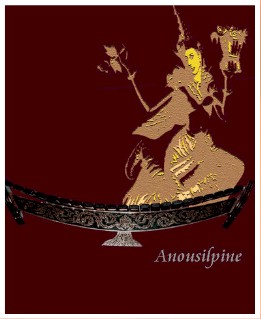 Lanard in English is known as xylophone. For many thousand of years Lao folks use this music instrument to entertain ourself. It uses exclusively in ceremonial, orchestral or formal occasion usually enjoy by the very privilege few. It normally plays to accompany majestical dance which perform by beautiful dancer dress in full traditional costume. More info >>>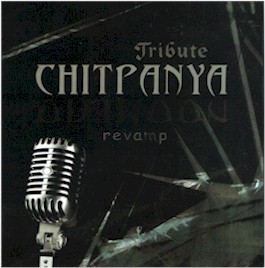 TRIBUTE CHITPANYA REVAMP
After wowing music fans with their "Yood Vera" album, Chitpanya is ready to tackle the notoriously difficult follow-up offering. After serious listens to their revamped songs from this latest album called "Tribute Chitpanya Revamp", the only difficult thing will be getting your hands on this excellent CD. With their outstanding vocals, dynamic guitar playing, husky voices, romantic lyrics, it's hard not to fall in love with this Lao sensation all over again.
There are eleven outstanding revamped healthy rock and pop tracks in this CD. From track number one right to the very last, you will be mesmerised not only by dynamo produces, but also the emotional range of a few well timed ballads they cover. This will be another album that will definitely take them to another height. More info>>>
SOFT & SWEET DOZO
Kaochai meaning Understood is beautiful ballad pop song coming from a home grown DOZO. This sweet song not only showcases musical talent and style of DOZO but importantly it proves we are more mature musically and has moved beyond bubblegum pop. Video is nice and simple. Keeps it coming!
CLASSIC LAO COUNTRY SONG
Reloading one famous classic country hit song from the past decade by beautiful Linthong Khamphoumy, it's Sao Symeaung. For those of you who attain most of your Lao musical wisdom from laopress.com, you probably notice, for more than a decade laopress.com has been documenting rapid changes, styles, attitudes and approaches in Lao entertainment industries. As a die hard Lao music fan, for me Sao Symeaung is timeless and it surely must be one of Laos's greatest country songs of all time.
This version preformed by Linthong is superb. She has this cleaned & beautiful voice. It's so nice to listen to this song after having a difficult day at work. It's so soothing.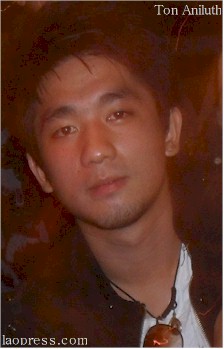 TON OF RAVING
This beauty from Ton Aniluth is sure geared up to be number one hit song in the land of million elephants. It's called Suksee meaning Dignity. It released under steady guidance of Tee Udalai, one of the best pop music promoters, songwriters and producers.
Suksee showcases Ton's unique quality. Sure, it's familiar territory and after all he is Tee's confidant and a really good one indeed. He has crafted some of the most beautiful Lao pop songs. The sensual voice with a combination of his personal asset of overwhelming good look, the future is bright indeed for him in this industry. More info>>>
ON INTERNATIONAL RUNWAY
Marie Lee Komphavong is talented and beautiful. Her sister sees the potential of Marie's beauty can be appreciated by many and she can work for top fashion designers and labels. With full supports from family especially her sister Nathalie to become model, she started to participate in modelling contests. With her good look, hard-work, determination and perseverance, she slowly becomes recognised and known.
Her first real break through when she was just eighteen years old. She recorded her première song after appeared on television show "Graine De Star". For the next couple of years, she's lived her childhood dreams. She has appeared in many internationals magazines. More info >>>
INTERVIEW WITH MISS LAOS BY STAR BOOM
This may be initial incentive for many young and beautiful Lao women to mingle the most beautiful girls from all over the world. Lao girl is no more or less beautiful than any girls from other countries in the world and we need to show that we are confident of being who we are. This is just another process to get our young people step closer to be the most recognised beautiful people on the planet. They can be amongst the contestants in Miss Universe! Fancy that! More info>>>
YOUNG LOVE
Overdance has returned with their latest sensation called "Young Hugg" meaning "Still Loving You" aiming to defy any expectation. So far it's righteously shifted many boundaries causing maximum impact along the way. A more mature Overdance lead by awesome Kai is looking ever more and more assured with their musical direction. Kai's voice is superb! Kai once again demonstrates her superb writing song skills. Her ability to transport listeners out of their humdrum reality into the world that she'd created. She is simply amazing!
As for the music video, it's just brought you back right to your childhood to once a secret garden, a magical place that is overflowing with gorgeous imagery and memory, a beautiful place full of freshness, lives, sweetness, innocence and tenderness, a place where your first love began. This music video, it just captures the perfect moment. It's simply beautiful! More info>>>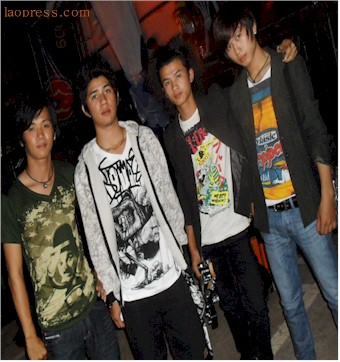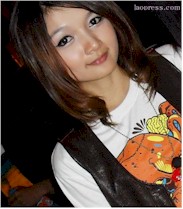 This trendy young group of people is crowd pleasers. They are extremely self conscious, confident and good looking especially the lead singer. Their latest live performance showcased their hit track to larger audience. The band clearly showed signs of maturity by stepping beyond capability considering their short musical presence. Their live performance thrilled audiences judging by the reception they'd received from adoring fans.
It's not their talents nor their good looks differentiate them from other good decent bands from the capital but it's their formation. They are the only band fronted by hot and beautiful lead singer.
"Tovhao Looplung" meaning "Killing Me Softly" is their official première track recently featured on Lao television channel. It is plaintive song draped in emotion displaying a true sense of conviction and leaving a little doubt in fans' mind about the authenticity of the lead singer experience. She is just simply unbelievable cool! More info>>>