Photo blog
MUSIC
Pop
Rock
Urban
Country
Lum
Lumvong
Video
SERVICES
CD SHOP
Our Community
Photo Gallery
LAOPRESS
News
Editorial
Food/Dessert
Art/Culture
History
Proverb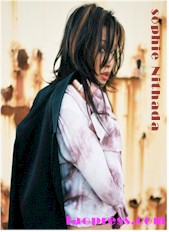 Sample her excellent masterpiece work of art, fabulous Viens Vers Moi. The track has sweet melody and shifting tempo. The good news is that it is good! This song demonstrates the brilliant talent of Nithada. Viens Vers Moi is a rich, honest, innocent and absolutely beautiful song. It has beautiful overall sound with fast moving beats. It's effortless COOL! More Info

Rating: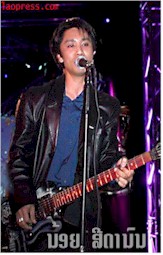 He has achieved the most amazing fusion of art and sound from his latest experiment I ever heard. This will be another indication of how darn good his or Lao music will be. No doubt, this album will be instantly powerful, intricately compelling, has immerse longevity and his unique artistic statement. More >> . More info

Rating: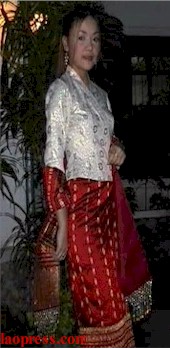 Breathtaking is the word to describe this young, beautiful, articulated, talented, another hot Lao artist, Thidavanh Bounxouay

Rating:



LAO MUSIC ONFIRE
Are you ready for Lao music INVAZN? It seems that we are engulfed by a whirlwind of excellent hip hop artists. They have produced extraordinary hip hop beats. He has been rocking mics for several years, paving the way for healthy hip-hop scene. He spits rhymes about life - a lesson from the Hood Veteran.

Rating: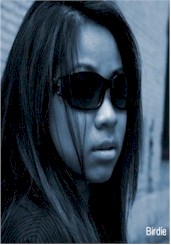 Birdie has created the sound that will redefine soul music as we know it and place the term "Underground Pop" on the lips of all who hear her melodies. Her debut album entitled "Underground Pop: Xposed", will combine her passion for Hip Hop, Pop, and Soul and blends her soulful sounds and rich tones into a new creative vibe all her own. Her debut album showcases Birdie's ability as an artist, and will capture audiences worldwide as she reaches out to her Laotian heritage. More info>>>>>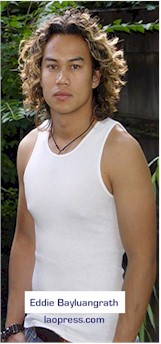 Explosive, high-energy, organic, heavy, raw.... Yeah, we are talking about the latest sensation to pop out rocking. They are an international group with the musical root from the deep down south. Introducing Eddie Daovone Bayluangrath.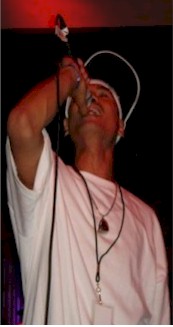 GUMBY 's quest for world domination continues with the latest release of his world première music video. O yeah - This is hip hop - a kind of new wave. They completely reshaped the face of Lao popular music. Took the sampler and ripped apart the words - jammed everything back together in a junkyard of beat, aggression and righteous politics. More Info>>>.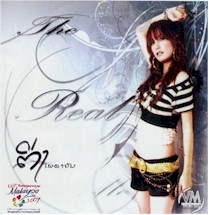 With her latest outstanding new single, this home-grown songstress sings about the most tormented, painful, frustrated, touchy subject ever. It's about love, doubt, insecurity, impatient of not knowing. Doesn't Ting look like her voice: cute, adorable, pretty, slender, lovable and feminine! She is one of the nominees at Lao ever first Music Awards named amongst the best of Lao most talented artists on the land of million elephants. More info>>>


BIG WILLY This is just a beginning of a beautiful adventurous journey of the latest star that has rocketed into prominence in French speaking side of town. Willy Denzey is a new international RNB rising star. Check it out

Rating: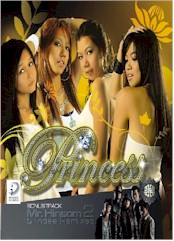 Princess now represents a new beginning, a realization that shifts in Lao pop music into another era and new exciting possibility. Contemporary Lao pop has entered into new frontier. This is for people who appreciate the ultimate in sweetness, sexy, beautiful and sound.
Première debut self-titled album includes combinations of pop, hip-hop and art into one inspiring package, under watchful eyes of international producer. It's simply brilliant & blatantly commercial.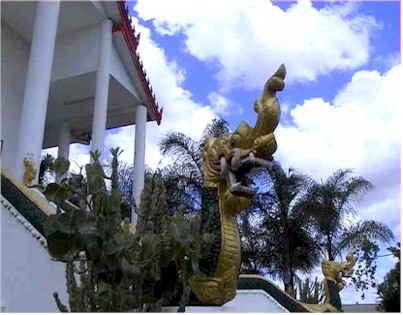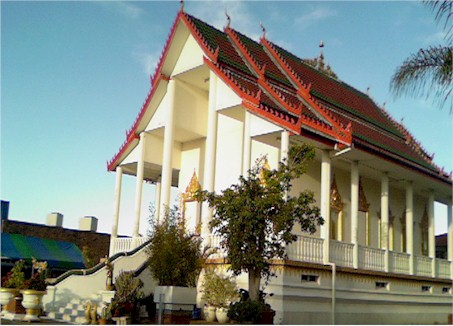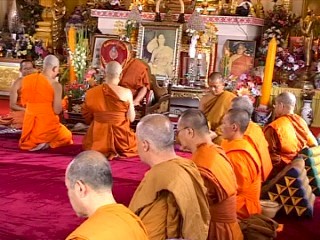 711-715 Smithfield Road
EDENSOR PARK NSW 2167
AUSTRALIA
Tel: (02) 9823 7338
(02) 9610 9075
SONGHANE PIMAY (LAOS NEW YEAR)
Laos New YearPhoto Gallery 2006
WATCH VIDEO OF LAOS NEW YEARATCH VIDEO OF LAOS NEW YEAR
The purpose of this barbeque is to bring together young Lao people in the community for a fun and relaxing afternoon.


Here are the details:

a.. Event: BBQ/picnic for Lao youth (FREE)
b.. Date: Sunday, 30th April 2006
c.. Time: 12pm - 3pm
d.. Place: Haigh Park, Chipping Norton Lakes
THE GREATEST OZ BBQ
Here we were at beautiful part of town, Chipping Norton enjoying the finest food accompanied by many beautiful people. This event was part of youth initiatives from Lao Community. Wow, many young ones turned up for the big BBQ event. I felt young again! Hope everyone enjoyed my cooking. There were many activities for all to participate. Thanks to all those who made this event possible and especially those who prepared all the food. More

info

THE TRUTH IS OUT X

Monica, a beautiful Cambodian American became the first person in history to win Nang Sangkarne USA. The event organised by Darasinh
on Saturday 20th of May in beautiful downtown Anaheim of Golden State, California. For the first time expatriates from Thailand, Laos and Cambodia
came together to settle the century old war of word. Who is the most beautiful: Lao, Thai or Cambodian?. For more information about this event please refer to www.misslaosusa.com
or www.darasinh.com
.

Lao Culture at the World Bank

For the first time, Lao culture was on display at the World Bank. The event featured an overview presentation on Laos' unique people and way of life, diverse ethnic groups and rich history, followed by traditional dancing, music, and a fashion show of tribal apparel. In attendance were His Excellency Phanthong Phommahaxay, Ambassador of Laos, who offered a welcoming speech, and the venerable Tiao (Prince) Somsanith, whose private collection of art and textiles was on display. More info
LAO HERITAGE GALA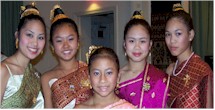 The second annual dinner was a success, thanks to many of you who attended, volunteered, participated, and otherwise helped. A recap and pictures are now.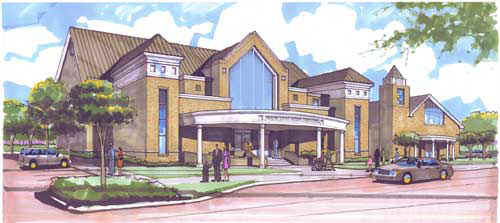 On October 28, 2006, the Laotian Community Center of Rhode Island launched a national campaign to raise funds for the construction of a Cultural Center and Museum that will provide a place in which Asian and non-Asian people can come together and not only learn about Lao history and culture but will serve as a vital meeting place for communities of all ages on many different levels. More info>>>>>>
BOUN PRAVADE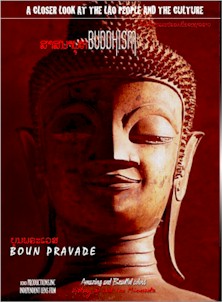 You have been granted entry to take a journey and travel to beautiful Laos and experience the Lao culture. And the unforgettable festival called Boun Pravade. Learn about the Lao brief history, of Wat Lao Minnesota and the country of Laos. What it means to be a Buddhist in America. Where is the country of Laos? What is the daily life of the Monks? How Buddhism influences the Lao culture a Lao customs and much more topic such as witness monk enlightenment ceremony. More info>>>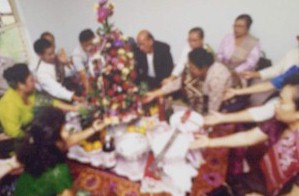 Dr Thongrith Phoumirath
The soukhouane is the key cultural word that connotes and denotes the attitude, the thinking and worldview of the Lao people. To many Lao, it is the true maker of the Lao identity: every Lao person, regardless of gender, must and will have a soukhouane at one stage or another of his or her life.<![if !supportEmptyParas]> The performance of the soukhouane evokes the history, the mythology and cosmology that have existed since the halcyons days of our ancestors. It helps to bring about spontaneous memory of long-held tradition, of happy times and good omens for the future. Furthermore, it speaks of the joys of the present and mundane occurrence like feasting and celebrating the auspicious occasions or to strengthen oneself in time of crisis. The soukhouane has become for the Lao a mechanism through which the Lao maintain links with and represent the past: maintaining and continuing their identity and tradition. More info>>>
FESTIVALS IN FEBRUARY
According to our traditions these are festivals we celebrate in February annually. They are:-
Wat Phu Champassak Festival - world famous temple - Lao Heritage site & World Heritage site in southern province of Champasak. Video I / Video II
That Sikhottabong Festival - Khammoune province | Song by Tukta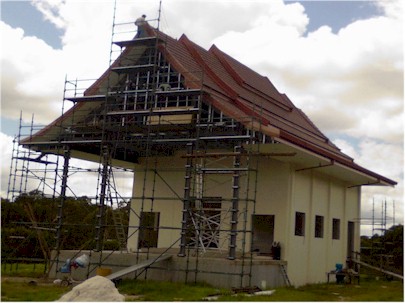 Here are some pictures from Wat Buddhalavarn Forest Monastery. This temple situates about 10 minutes from the fastest growing area in Australia, city of Campbelltown. It sits on 55 acres of land mass. The new Simm is shaping up before our eyes. Large Buddha status is also on the way from as far as Thailand & will be housed under this stunning Lao designed Simm. Laotians have been living in Australia since 1975. Majority are Buddhist. There are no going back from here for our new generations and this is home. Temple is a holy place for worshiping built by our generous & hard working refugee generations. This has been the results from many years of generous contributions in every ways and hard fought by our elders. They do what they can. Come supporting our community and help out what you can. Visit our temple >>>>

PIMAY LAOS

You are invited to Lao ultimate party known as Pimay Laos – Lao New Year. This three days event fall on the 13th, 14th and 15th of April of every calendar year. As April is hot in Laos so it is refreshing to be doused with water that we also consider as cleansing or purifying element. We use water or performed water to cleanse Buddha images, after they offer alms to the monks and sprinkle of each other during our New Year festival. We believe that with our body clean and our spirit purified we can look forward to a Happy, Peaceful and Prosperous New Year. More <<video>> and song check >>>>>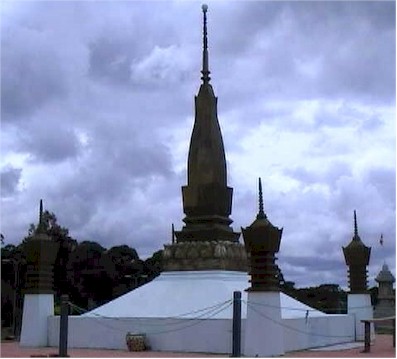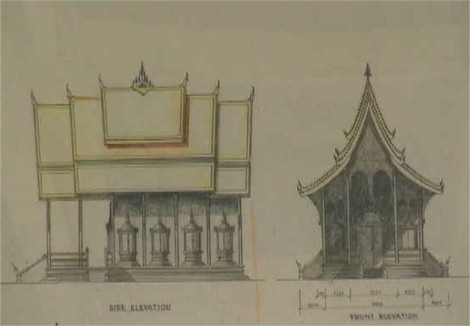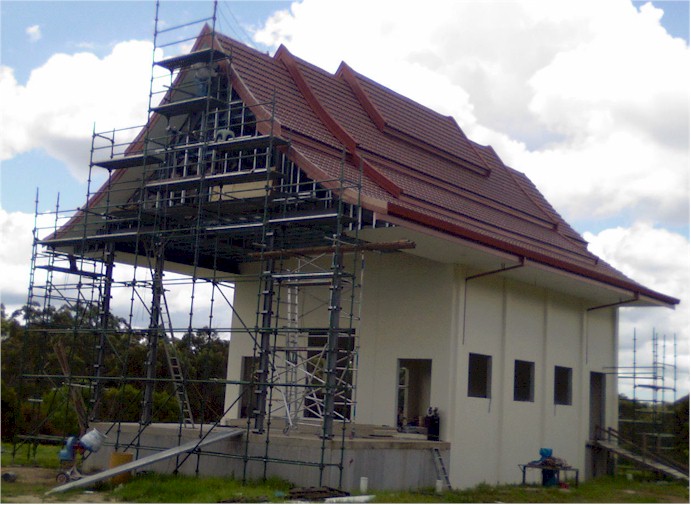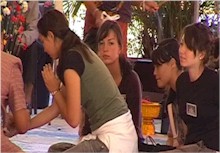 Wat Buddhalavarn Forest Monastery
Lot 12 Minerva Road
WEDDERBURN NSW 2560 AUSTRALIA Tel. (02) 4634 1200
ABBOT: Ven. Thongsoun Phanta Oudom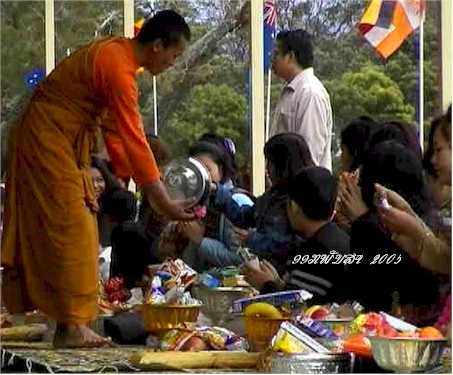 WEB CALENDAR
January
International New Year
February
Chinese New Year
14 Valentine's Day
Maka Puja Celebration
Wat Phu Champassak Festival
That Sikhottabong Festival
March
My Nephew's Birthday
Boon Phra Vet
April
Good Friday
Lao New Year Celebration. Easter Saturday and Easter Monday
May
My Mum's Birthday
Boon Visaka Puja. Buddha's Birthday Celebration
Labour Day
June
Memorial Service Dedicated to the Lao Sanga Raja
July
Boon Kaw Pan Sa. Beginning of the Rains Retreat Celebration
August
Boon Sut Xam Ha. A Ridding of Misfortune Chanting Ceremony
September
Boon Hor Kaw Pa Dap Din. Memorial Service Dedicated to the Departed Ones
Boon Hor Kaw Sa Lak. Another Memorial Service Dedicated to Departed Ones
My Birthday
October
Independence Day
Boon Ork Pan Sa. End of the Rains Retreat Ceremony
Boat Race Festival, Vientiane Capital
November
Boon Ka Tin. Robes Offering Ceremony
That Luang Shrine Ceremony
December
Lao National Day
Christmas Day
Boxing Day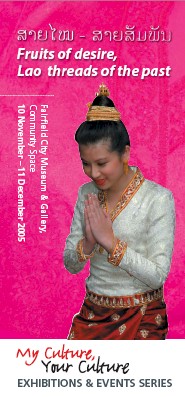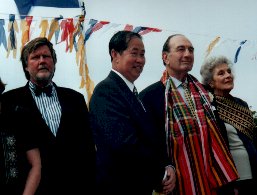 NSW Governor General + Lao PRD Ambassador to Australia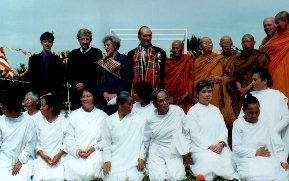 NSW Parliamentary member + NSW Governor General + Abbot Venerable Monk + monks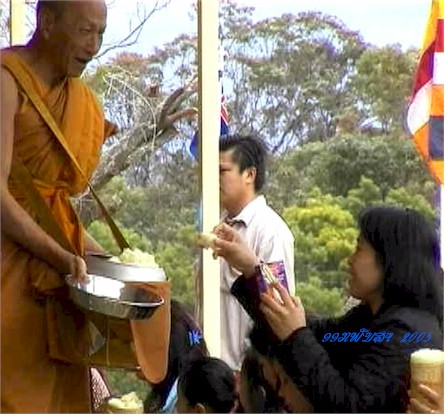 ABBOT: Ven. Thongsoun Phanta Oudom of Wat Buddhalavarn Forest Monastery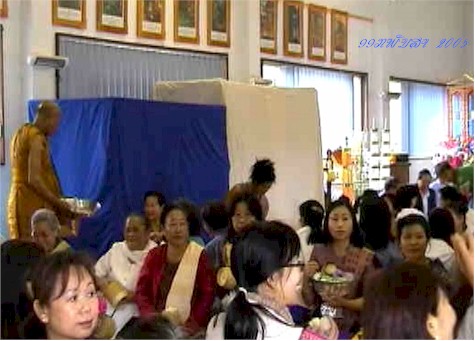 My Mum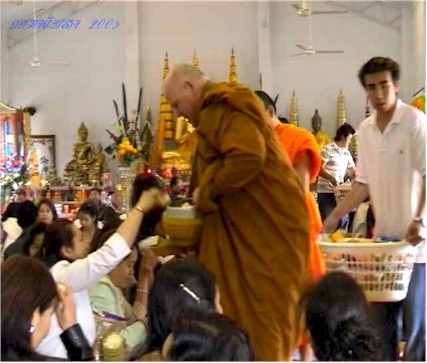 Phra Ajarm Falang - permanent resident monk in Wat Buddhalavarn Forest Monastery

Lao born Thai monk Venerable Maha Chao Khun Samai, Ven. Abbot of Wat Pa Buddharangsee (Thai Temple) helps celebrating New Year every calendar year at

Wat Buddhalavarn Forest Monastery.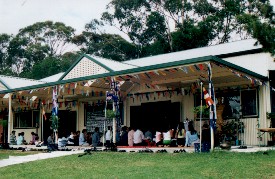 Temporary Simma at Wat Pha, one of several buildings converted to cater for lay people.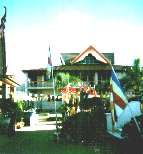 Monks' residence at Wat Prayortkeo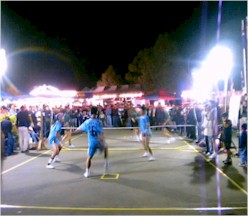 Exhibition game between National Capital - Canberra Vs. Sydney Team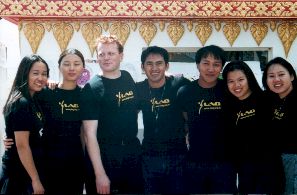 YLAG - Member of Young Lao - Australian Group.
LAO BUDDHIST TEMPLE IN AUSTRALIA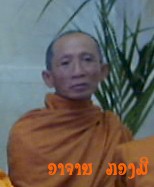 WAT LAO BRISBANE BUDDHIST SOCIETY INC
34 - 36 Harris Street
Bellbird Park Queensland 3400 AUSTRALIA
Phone 07 3814 3830
711-715 Smithfield Road
EDENSOR PARK NSW 2167
AUSTRALIA
WAT XAYAPHOUM
280 Green Valley Road
Greenvalley NSW 2168 AUSTRALIA
Phone 02 9825 0925
BUDDHIST CENTER CANBERRA INC
1 Shand Place
Latham Canberra ACT 2615 AUSTRALIA
Phone 02 6254 3479
Wat Buddhalavarn Forest Monastery,
Meditation and Retreat Centre
Lot 12 Minerva Road
WEDDERBURN NSW 2560 AUSTRALIA
Tel. (02) 4634 1200

Wat Lao Buddhametta
1 Fitzroy Close
ST. JOHNS PARK NSW 2176
AUSTRALIA
Tel. (02) 9610 3608
TV nterview by laopress.com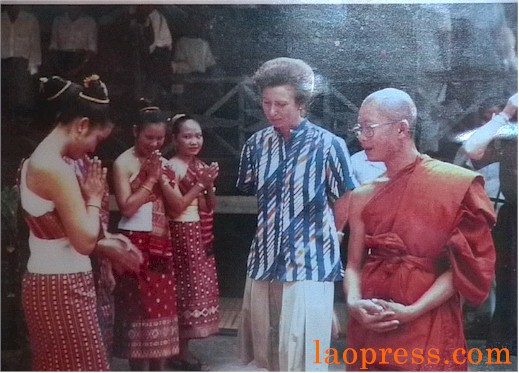 With English Princess In Laos
More info here. Wat Lao Buddhavongsa
605 Abercorn Street
ALBURY SOUTH, NSW 2640 AUSTRALIA
POSTAL ADDRESS: PO Box 1269, ALBURY, NSW 2640
Tel. (02) 6021 8417Wat Lao Buddhanimit
20 Jenke Circuit,
Kambah ACT 2902 AUSTRALIA
Tel: (02) 6231 3365Wat Lao Melbourne
698-700 Whitehorse Road
Mitcham, VIC 3132 AUSTRALIA
Tel: (03) 9872 4697Wat Lao Dhammanivet