Miss Malena Vongdara is our Miss Charity Quest for 2007. She made history by becoming our 28th Nang Sangkharne since Lao Coop Community Inc. held its first event back in 1979.
The judging criteria is tough base on these: unique Lao smile, manner, catwalk, traditional dance of Lumvong, Lao talking, most importantly BEAUTIFUL.
Andy Chanthavixay owner of laopress.com was part of panel of nine judges. Watch video. More info>>>>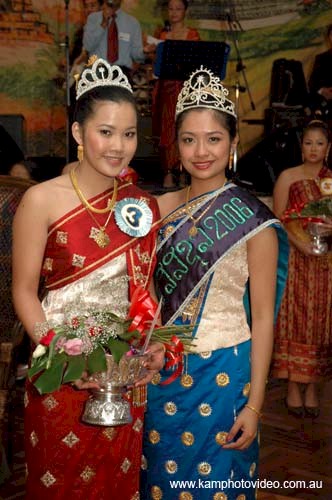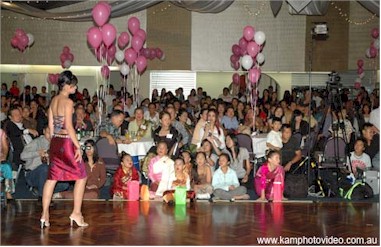 Here is what you have been waiting for to see - Fashion Parade modelling by Nang Sangkharnes of the previous years. The event held at the time as Miss Charity Quest. Pictorial diary documented by www.kamphotovideo.com.au
Watch Fashion Parade modelling by Nang Sangkharne
Here is one of many Fashion Parade organised by Andy of laopress.com
Collections provided by my beautiful Chinese Russian friends - Vera and Vietnamese-Laotian Australian girlfriends - Thi and Hanh who used to work for big Australia power houses. Introducing my sister who studied Fashion Designs at the finest school in Australia. And of course our own pretty models. Live Band provided by THE IMAGE and Dance the night away with music by Crazy DJ.