<![if !supportLineBreakNewLine]> <![endif]>
<![if !supportLineBreakNewLine]>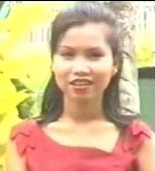 These are Lums originating from the northern part of Laos. They are Kup Xieng Kouang and Kup Luang Prabang. These two fabulous songs sing by one of Lao Morlorm, Kularp Meaungpieng. You may ask what the difference anyway? Well, they are vastly difference in rhythm. So find out for yourself here.

Here are some of the best Lao folk songs from young and beautiful Kularp Meaungpiey. These folk music originated from the land of million elephants from the very North to ass end south of Laos long long ago. Up to this day they are still in fashion and very much so popular as ever. <![endif]>
Kup Toom and Kup Xiengkhaung represent the northern style lum. While Lum Putai and Lum kornswan are from middle part of Laos. And of course Lum Salavan and Lum syphandone are southern styles of Lum. For which ever style that you come across you will still be mesmerized by its sounds and rhythms .
Of course in those good old days, young men used these kham paya (poems) to pick up beautiful women with their Lum abilities. They did differently though since there were only Khaen and gong to play around with. In our modern day these folk songs are made to new advance digital technology equipments but the sounds and rhythms are still the same. Again they still captivate us as ever. They are simply our heritage.
As I still recalled on my younger years when I went to see how they did it. From Pakse anyway, as they sang they made up words on the fly . Very impressive how young men and women just did that. I reckon they must be pretty smart back then.
T<![if !supportLineBreakNewLine]>here has never been any places or functions whether it's in Laos or overseas around the globe that I went to, where ever these Lums are played, dance floor are overrun by young and old showing off their dancing style. Marvelous to see!
<![endif]>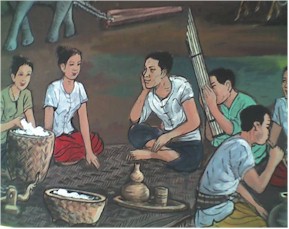 <![if !supportLineBreakNewLine]><![endif]>