Lao Pop Music Artists !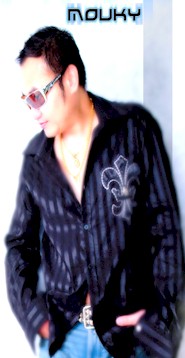 Finally we've got what we have been hanging out for. Contrary to the original plan, experiment with punk, heavy hardcore metal has seen the light of day. Pop and rock are in. After long inactivity of his hard rock band, the Bohaln, where Mouky is the lead vocalist, he has been working on his solo project. This will be a good start for 2009 with the release of this beautiful album, whose secret was a combination of smart and hard work, and single minded determination to produce the best Lao pop/rock song ever. Brilliant "Mouky Phong-Oudom Love song" is a recycle of classic love songs from the past to modern, cool and contemporary pop/rock songs.
"Mouky Phong-Oudom Love song" is a contemporary pop/rock with flair. Mouky added acoustic, rock, string, attitude & pushed the beautiful sound into spaces where few of our small city contemporaries dared inhabit. His presentation of beautiful pop/rock songs demonstrates powerful force with sensitivity, conveying an unpretentious masculinity without hiding vulnerability. His expression of desire, passion, and lust gave the sound an emotional dept. This is so cool, polished, elegant, energetic, razor-sharp pop rock sound album.
Expect this album to gain Mouky a whole host of new fans (even more fans than he gained from The Bohaln). His transformation from hardcore punk heavy metal to pop/rock artist has completed. Mouky rocks! More info >>>
JUST SAY HI
Sweet fine pop song by one of Lao emerging pop star named Tulle. She was once Laung Prabang's Nang Sangkarne. This is "Just Say Hi" song from her première album also called "Just Say Hi". It's available from music outlets near you. It's nice simple pop song by one of Lao cutest singer. More info >>>
LAO FOLK ROCK CONT...
This is a song by Suthin, a folkish Lao country rock song. It's about a blackish dude from southern province known as the land of Champa falling for a sweet talking girl from the North. This is so true that the most romantic, generous, fun, poetic and honest type from the south almost every time hopelessly head over heels in love with Northern beauty. Take me for instance, a self promoted, unconventional, traditional moron seems so cool as ice and melt every time in hot girl's lips. One problem though, can't talk...More info>>>>
CLASSIC ROCK
After writing many songs and making several albums, Sarky was signed to play lead guitar for The Exile. The Exile is still one of Lao hard rock pioneer. Together with the Exile they made music videos and also appeared in media.
Thousand and thousand of Lao music fans around the globe hear his music.

LAO MUSIC AWARDS
Congratulations to those who took home first ever Lao Music Awards. These amazing young and talented people have written their own history. The real winners are Lao music, fans, artists, producers, Music storeowners, sponsors and all of whose who make happen. Lao music have entered into yet another new frontier and another exciting new chapter lies ahead. Fasten your seatbelt, Lao music has taken off on top speed. These are artists who won awards:
Princess Aluna - Best Female Artist & Best Pop Song Awards

Pretty Young Ting - Most Popular Artist

Hot & Smooth Cream - Best New Artist

Loud & Heavy, Hard Rock Cells - Best album, Most popular song and Best Rock Song, and Cells' vocalist Sak won Best Songwriter.

Laotians Represent, Hip Hop Representz - Spitting LOG - Best R n B

Best Male Artist is Tone Aniluth.

Seamless Secret - Best Group. Other winners are Noh and Mee for Best Producer.
MUSIC BOOM
Watch this cool Lao music television programme broadcasting out of Vientiane precinct which showcases the current hottest artists on Lao music scene . It's Music Boom. This show is so cool & exceptionally impressive specially the interviews parts. Each episode conducts outside studio in various locations with artists & fans. It captures enigmatic Vientiane and its pop culture. Music Boom endears itself to younger demographics. Importantly, this show demonstrates that many young Laotians are listening to Lao music. Excellent programme. Check it out. More here
Online Videos by Veoh.com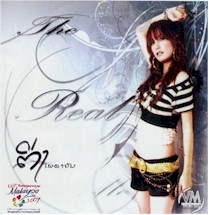 PRETTY YOUNG TING
With her latest outstanding new single, this home-grown songstress sings about the most tormented, painful, frustrated, touchy subject ever. It's about love, doubt, insecurity, impatient of not knowing and waiting for love to come along.
Koy is by far the most complete, sensual, intimate, irresistible Lao pop song ever released. Doesn't Ting look like her voice: cute, adorable, pretty, slender, lovable and feminine! Just do not take my words for it. She is one of the nominees at Lao ever first Music Awards named amongst the best of Lao most talented artists on the land of million elephants. More info>>>
CLASS OF HIS OWN
Here is a song about schooling by one of Lao most notorious soulful singer known as Mr Tee Udalai. Talking about class, this latest song Mor 5 (That is senior year in secondary school) has definitely class of it own: the music, lyrics, melody and vocal. It is outrageously beautiful. Mr Tee penned this from his own experience. In fact, most songs from second album are coming from his heart. More info>>>

MY GIRL

A few years back when we conducted an interview with a well known Lao rock star, we were advised that we should investigate on a guy with long hair known as Toui Bb Gun. Well, here is an excellent pop song called "Kon Keng" meaning "My Girl". This is a fantastic deceptive love story. Poetic, moment of love, heartbreak, grief, disappointed moment are painted in your mind as you listen to this song. This is completely compelling. In today's musical environment where there are so many good music, pop is still travelling at top speed, forging ahead. Good advice coming from one Lao Crimino is "Keep On Movin". More info>>>

SAM CHANGED THE GAME

23 years old artist is simply known as Sam released his outstanding première album in January 2008. He is working for Indee Records. The self-titled album "Sam" has some of the best Lao original pop/RnB songs. The album has eight Lao songs & the other five are in English. Sam penned all songs in this debut album. Sam spent 10 years educating himself in Australia. He returned home after graduating from Bachelor of Arts – Major in Recording Art to help out his peers producing some of many great songs with Indee Records. Check here for more info. http://sam-intharaphithak.com/

http://www.myspace.com/sam_intharaphithak

LA 5 FORMIDABLE

Here are five young men from various provinces of Laos coming together to form this boy band known as LA 5. They are with Lao Art Media. They sing, dance and look amazingly confident. They are so slick and cool.

TUNING THE RIGHT LANG

21 years old Lang is a fourth year student of National University of Laos. He is from Vientiane Precinct. He signed with newly formed Thai music company, SEA – ART -South East Asia – Art. Lang Motion I will be his première album. More songs & info at http://www.you2play.com/lang/vdo/

http://www.you2play.com/lang/bio/

TiNO IS GREETING THE WORLD

Tino is a new artist signed with Lao Art Media. Currently he is in Japan studying. It is time to inject more dance music - electronica style into Lao nightclub. This will certainly keep the music hype rolling. This guy sings in Lao and Japanese. More songs at http://www.myspace.com/vongpakai

I am in love with Princess. They are four absolute gorgeous girls who come together to create something unique, something beautiful, sweet and some eyes popping. Princess now represents a new beginning, a realization that shifts in Lao pop music into another era and new exciting possibility. Contemporary Lao pop has entered into new frontier. This is for people who appreciate the ultimate in sweetness, sexy, beautiful and sound.

Princess released their première debut self-titled album in 2007. It includes combinations of pop, hip-hop and art into one inspiring package, under watchful eyes of international producer. It's simply brilliant & blatantly commercial.

If you have not heard their sexy pop songs or seen their youthful energy in music video then it is the time. If this is where Lao pop music is headed, I am not worried. More info>>>>

HIGH FLAME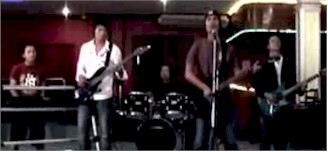 Do you like pop music? Here is the latest song from spanking new five-man band from down town Vientiane called HIGH FLAME. They come out this catchy song pop song called Jia Baur Ka meaning Insecurity in English. Yeah, it is a teeny, love song from the boy point of view. This song is about insecure young man fall in love with pretty young girl. More info >>>
SONG BIRD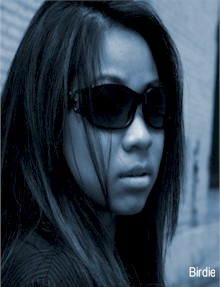 Birdie has created the sound that will redefine soul music as we know it and place the term "Underground Pop" on the lips of all who hear her melodies. Her debut album entitled "Underground Pop: Xposed", will combine her passion for Hip Hop, Pop, and Soul and blends her soulful sounds and rich tones into a new creative vibe all her own. Her debut album showcases Birdie's ability as an artist, and will capture audiences worldwide as she reaches out to her Laotian heritage.
"Underground Pop: Xposed," is the eagerly anticipated first release from the Blood in the Water Records group. The label is launched by Disraeli Arito, in-demand producer, author, writer, creator and musician. Songs like "Without You" highlight her range, while the rhythmic beats of "Til the End of Time" and "Sexy" showcase her natural talent. Her anthem, the single "I'm a Bytch", is available on her myspace page. More info>>>>>

CONCERT DURING PRA THAT LAUNG FESTIVAL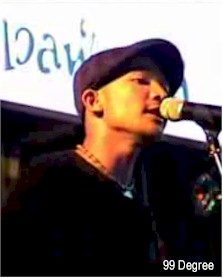 Here are some of the concert video clips from Laos. The concert staged during Pra That Laung Festival a few years back at unofficial Lao Entertainment centre, ITECC. The concert also coincided with record company second birthday. These are some of promising young rock stars coming out from Lao record company, Valentine Music (MV). The first video is by 99 Degree band. They are one finest rock band group coming out from down town of Vientiane capital. Its title is "Fun Lom Lom" meaning "Dream Only". The second video is by DVB. The song is "Hub Borvai" meaning " Not Guarantee". The third video is by Ting Philavanh + Tuoi. This song is Namfon meaning " Rain Water" or simply "Rain". This song topped the chart when it first released. It was a song where Valentine Music experimented, a fusion of pop and hip hop sounds. It's about Namfon, pretty young girl from provincial country side. More info >>>>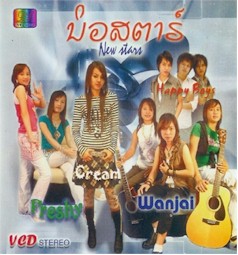 NEW STARS ARE BORN
Lao music companies are now producing a wide variety of songs, introducing new music styles every month and playing them over the radio each day.

Cream, a new singer with Lao Art Media, is now the most popular artist among teenagers in Vientiane. Cream said that her song Mokha tells about the young love of two teenagers. The girl falls in love with a boy she has never met. Finally they get to meet and form a friendship. The only album featuring Cream at present has 12 tracks, with some performed by the bands Fleshy, Wanchai, Happy Boys. Since Cream featured on the earlier album, she has toured the country as well as performing in some of the nearby provinces of Thailand. More info >>>>

SANDRA, NEW SILVER SCREEN PRINCESS
The most well known, young, beautiful, poignant, articulated, talented diplomat of Laos is no doubt is Alexandra Bounxouei. She has toured across continents - Europe, America, Australia, and Asia representing her country as well as herself performing her music. Born to Bulgarian mother and Lao father, Sandra speaks Bulgarian to her dad and Lao to her mum at home. <![endif]>
Piano is her first instrument that Sandra learns. But she is widely known for her beautiful playing of violin, an instrument that is hard and take long hours of practice daily to master. Currently, she is staring in a popular Thai television comedy series as a leading woman showing on prime time TV, a story about young Thai guy, Wier Sukollawat Kanarot falling for typical Lao girl, Alexandra Bounxouei. The show is Pleng Rug Rim Fung Khong. More info >>>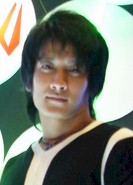 KEOTA VIETNAMESE KEOJAI
A 22 years old Lao student has become Vietnamese pop star. Keota Xayyasing appeared on popular Vietnamese television show singing a song he penned.
This Economics Major student, Keota released his première album in Vietnam in 2006. He wrote all tracks. A track from this CD called "Gửi làn gió" has been on top of charts. He is now very popular artist among teen fans across Vietnam. More info >>>>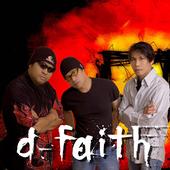 D-FAITH IS UP
The hot new thing pop out rocking is new Alternative Rock band known as D-Faith. The band make up of three cool dudes. Between them, they have brought extensive musical experience in all facets to come up with their cool and unique sound to re-connect with younger and hip Lao audience. Heavy use of string instruments and their sexy soul of lead vocalist immediately invite comparisons with another great band - Chitpanya but these boys from the south have their old style. More info >>>
NO MONEY NO HONEY
Here is a rock song by one of Lao finest band from Down Under, the Crystal Band. It's Mod Deun Mod Ngern. if it sounds familiar then you are not wrong. The tune from this song is borrowed from Lao classic song but the lyrics have been changed. This is a fun song depicting a tale of certain group of people living in the struggle street. Funny but it's true hahahah. Andy, this is your life!
<![if !supportLineBreakNewLine]>Many may not aware that there are music from other parts of Laos neighbouring countries apart from Thailand, namely China and Myanmar where they too sing in Lao language. We have music video to show you. They are pop music from Myanmar. They are in Lao. Just want to demonstrate how far musically they are comparing to us anyway. These two artists sing formidable pop songs, they just could be the generically perfect Lao songs. This may help more people notice their brilliant songs which are still holding my attention and dumbfounded after some months. More info >>>
Gumby new songs
For all hard rock / pop fan, the talented and poignant Noy Sydanon together with SDN Band have just done with their music video. Songs are from Noy first three excellent albums. They are ready for you to own. To watch their latest please log on to the official website. They also have new single for you to sample. More info >>>

YOU ARE BEAUTIFUL
What is left to say about modern Lao pop music? It's already exceeded expectation. Here comes another young sensation hotting-up the music sense again.
In the midst and hype of urban and dance music, it's often hard to find the quality pop song coming out. Fortunately pretty young Julu has risen to fill that void with her debut cd. The songs in the album aren't nothing short of brilliant.


START FROM HERE
With his band, they had received a lot of interests from major recording labels such as Warner brothers, Curb Records, 501 Records but America isn't just yet quite ready to see a Lao front man to lead a band. But the world is.... More info>>>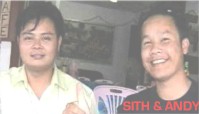 SONG FOR ANDY "NGO ENG"
With his previous album Lermmay, he has reached Lao pop legendary status. His latest is dropping just in time for summer, and is looking to be massive. One of his latest songs that will definitely feature high on the best song list of all time is track number nine "Ngo Eng". More info>>>>
KORAT was formed to show their appreciation, celebrate and share with others the music of LOSO (Low Society), a legendary band from Thailand that has been making rock music for over a decade. The music of LOSO guided 5 strangers together from different nationalities to become 1. More info>>>
Their debut album exceeded expectations. They have been reminding us how unbelievable heavy they were. Lao Heavy was their album which set the benchmark for Lao heavy metal on which every act was measured. They are back. More info>>>>>

I'M SORRY
He has established himself as formidable artist around. Mr. Tee certainly sounds relaxed and assured.
Nicely crafted melodies and imagery-laden lyrics are extremely well-delivered by a crunchy voice like he's caught in his zipper. Well, he pops his rock off.
Sometimes things are beautiful purely for their simplicity and consistency. Striking the balance between emotive vocals and beautiful music, this is a worthy pop/rock album. More info>>>>
Valentine Music (VM) has unearthed yet another brilliant young talented group of people. VM keeps the momentum of producing more exciting rock music going. APACTS band is an excellent example. Two pretty young girls and three hunks make up APACTS. They rock! More info>>>>

CLASS OF HER OWN
Another flash of hype or the real thing? By now you should have made up your mind about Lao music. Introducing another brilliant home grown talent. Listen to brand new songs of hers. She delivers them with a great deal of class and ability that the world should equally recognise as damn good. More info>>>>

INSPIRED BY U (iBU)
Now there's a name just ripe with promise. It is obviously Lao in origin. All songs in IBU album are very serious in its politics of romance subject matter. Tommy Chanthasene's heartfelt and insight lyrics are brought to life by IBU's smooth, soulful, seamless voices. These well crafted songs written by Tommy Chanthasene are testament to his song writing prowess. More info>>>>

UP AND AWAKE
AWAKE is a brand spanking new talented Vientiane pop band. Their songs are simple and honest. Take for instance a first track "LeKoy" is an excellent example of a typical AWAKE soulful, emotional journey.
AWAKE released the première album which has some of the best 10 pop/rock songs. This is a real solid debut album. More info >>>>>

SWEET SOUND OF VALENTINE
Prepare yourself for this unforgettable debut album from Vientiane singer Ting Phailavanh. Led by her hit single "1 Natee", this CD showcases a superb local talent whose song writing skills, lyrics and vocal will leave you speechless.
It seems Ting Phailavanh has come out from no where to be the new darling of Lao music scene. Actually, Ting has always loved music. She started writing her own song....More info >>>>
With his unique blend of catchy of pop and country melodies and impeccable lyrics, Bounthieng Mannivong has lived three decade of frenzy of creative output and touring the world. A former Song Contest Festival winner back in the late 70s, one of many famous artists that we have the privilege to work with. TEAM meaning "Toss away" is one of his many hit songs. It's written specially for him by Thai, The Outsider. A few years after Bounthieng Mannivong released this song, Arismann, a Thai singer turn politician also released this same song. More info>>>

KHAMPA
He is a true Lao super star. A multilingual singer who can sing in Lao, Thai, Vietnamese, French, English and Spanish. He has this amazing abilities to connect with his audiences. He can charm and talk to his fan. He is one of the best artists we have ever worked with. We had the most fun traveling across Australia doing concert. He now runs excellent restaurant in Savannakhet City with brothers. For those who like to eat delicious food and enjoy light music entertain by the man himself do visit the best restaurant in Savan. More info>>>>

TECHNO FRIEND
Techno Friend is one of many famous Lao pop groups. This is their debut album that really rocket them into stardom and command expect from their follow musicians. Ten fantastic songs are in the album.
Laotian artists really bring all attention nationwide and internationally to the bright lights, a small country like Laos, and this year we have another talented artist emerging.
Malyssa, the first-known artist of Lao-Thai descent who has made it in the mainstream American music industry, talks to VOA about her life, musical aspirations, and her debut all-English album, Reminisce, which has received wide airplay. More info>>
It's that time of the year again, summer school holiday where fun is loaded. There is a new album coming out. All songs in this brand new album inked specially for student or teacher. They possessed a distinct originality. This could be the start of something beautiful.
We have this track from ZiRD's brand new CD from for all of you. Enjoys!
Have a joyous holiday and Happy New Year everyone. More info>>>
GALAXY
Here are classic songs from one of Lao great pop/rock band from the past, the Galaxy. They used to be one of the hip bands. Find out why.
In the past they toured Australia and America extensively. Yes, they were one of many bands we used to work with. They released two albums. Here are three songs from their first CD. Download songs >>>>>
Another up and coming young artists, Ding and Nook or simply known as DoubleCom. They released their debut album titled Dreams Come True.
This is a remarkably self-assured first effort The duet score big with their hit songs such as the delicious Yak Bok Hi Hu, the delightful Kao kau Fan, the trendy 1 kam tamn, the beautiful Bo Yak Di Yin and many more.
We have a sample tracks from this all pop up album. More info>>>
Breathtaking is the word to describe this young, beautiful, articulated, talented ALEXANDRA, another hot, up and coming Lao artist. Here comes ……
Sixteen year-old Thidavanh Bounxouay is a new phenomenon in the entertainment scene in Laos. Eight of the best brand new pop/rock songs feature in her première album, "DREAM". [more info]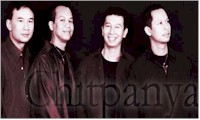 VOICE OF CHIITPANYA
Two years after the release of Chitpanya's brilliant Yood Verra is set to release the follow up. Bandit Chitpanya said "We are currently working on new material".
Yood Verra is the product of a four guys, all from Nashville, TN. It is music that the band finds most of its enjoyment, where each member bring their own ideas and perspective to create something unique and exciting.
As for right now, the band are prepared and focused on pushing themselves, and their music as far as possible. They are my number band! www.chitpanya.com. More info>>
After a tremendous successful touring in 2002, Pane's got music biz hype behind him. It's easy to see why he is possibly one of the top 10 artists in the new Millennium. Just listen to his latest track 'OnLa'. The quality of this song, with every listen captures the tortured emotion within the lyrics to painstaking perfection. [More info]

READY TO ROCK YOU
From the creative team behind Sinxay's second album Tongdum Tongdang (HYP Studio), comes this new JACK's CD.
Ready to do is the altitude of our new generation. Laopress.com is glad to see new artist pop up again. This time is Jack who just released pop and soft album self titled "JACK". More info>>>>
Listen to one of the best song, Vanida new remixed dance version of Hugte Ti Lorkkoy. This is world première. from this beautiful artist, Vanida from the lone star state. All songs in this album are tailored for the broken hearted or unlucky-in-loved Club. All songs in this album are tailored for the broken hearted or unlucky-in-loved Club. This CD will definitely attract the attention of every Laotian rock/pop lover worldwide. [More info]
The time is certainly right for the world to discover the magnificent Nithada. The chic is a world class act.
Nithada lives in France and burst into French music in 2001 with debut single hit Viens Vers Moi. Her love of music started when she was 14. She is in Warner Music book.
The tracks have sweet melodies and shifting tempos. The good news is that they are good! Those two songs demonstrate the brilliant talent of Nithada.
Viens Vers Moi is a rich, honest, innocent and absolutely beautiful song. It has beautiful overall sound with fast moving beats. It's effortless COOL!
Sample songs are available at her website at http://www.nithada-online.com. [more info]

ROCK SOLID HITS 4 A HARDER GENERATION
The next big Lao thing? Well, if you take Mike's latest album, "Made In Heaven", as an indication then it is. It's out now. While music is getting angrier and the World is full of chaos and suffering and people are getting nastier, forget them. Get this CD into your life. [more info]
visit mike's Restaurant
@ No 3 Minto Road Minto NSW "Sri Thai"

BACK IN THE USA
The hottest Laotians' pop diva, Ketsana Vilaylack is back. She is now working on her latest material in California, America. Her fans will be glad to see her performing live before them again.
After spending the previous years recorded her latest CD in Thailand and toured Laos She is now ready to get in touch with her fans around America. FANMAIL [More info]
New artist emerges from Germany, We introduce you to Sugar & Cream. Kethakone Sananikone is a young blue guitarist playing with a band, Sugar & Cream. After hearing several of their demo songs, they impressed me. Listen to their unplugged "Take It Easy". It's nice song. For more info check them out at links below. More Info >>>>
Pane Doungpasert is another Lao up and coming singer/writer, a next generation artist of Lao.
This is the first album from Pane Doungpasert "TANG HANG FUN" from the producer of Sithipone and Alexandra. The collection of 10 quality tracks, all are written by Pane himself. His raw, full on, authentic vocal no doubt will keep you coming back for more. [More info]
It has been several years since Techno Friend graced and changed the face of Lao pop/rock music. Then there was Ang Othong appeared solo in our music scene. In the time we have Xay, Noy, Xay, Mike, Joey, Chitpanya, Sarky and the Exile. They have pushed Lao music to new height. Now, SITHIPHONE SOUVANNASOUK, the-then-lead-singer of the Laos famous pop/rock band, TECHNO FRIEND, stands up to this competition with his new solo album, "BORN AGAIN". [more info]

For those who like it Lao! If you like your sound of music as true-to-life as possible, THAYVADA has thunder sound just for folks like you. It loaded with latest enhancements.
It's funk, not too fast with just right synth sounds, rumpling, Euro, funky melody and catchy track. Don't miss this up lifting high energy trance. It sure will get your ears ringing, feet rumpling and head spinning. More Info
TONIGHT, feeling lucky? Look out for Nikki's TONIGHT! It's the latest release from Nikki. This one sees him do 10 songs. The tracks include nine brand new songs which are written by the man himself and one classic song that he sings & dedicates that for the love of his life...
Let's us present to you our new, young, sweet, beautiful, talented, formidable Miss D Vongdara.
Pamela "I am currently working on my first album. Hopefully, It will be ready by the end of this year. I have no idea what it will be called. It's a secret! In this album there will be at least 10 to 12 songs and they will be in Lao, English and maybe in French". [More info]
NEWMOON, when it comes to variety, this band has it all.
Newmoon recorded all of their music at their own studio. Their third album has just been released. The music style of Newmoon consists of classic and modern, mixed in with a swooping, melodic guitar that you just can't ignore. [More info]
His songs are about loving and having fun. If you listen to his songs you'll get the intense emotion from passionate feelings of love.
Nikki is another Lao artist coming into this world to add a bit of funk & rock to Lao music. He's raw talent.
Phouvanh Mekmoragoth is widely known for his creation of great music and he is simply known as SARKY. Sarky has released five albums. The sixth, he is about to....
After writing many songs and making several albums, Sarky was signed by Grammy, a Thai music company to play lead guitar for The Exile.

An university graduated young man full of hot blood, clear vision, a real performer, and master of song writer. Joey and I have been mate for many years dated back to the 1980's. [More info]