If she looked familiar to you then yes you are not wrong! A 22 year-old model from Vientiane used to be the face of Tango. She is sure not just a pretty face. A Song Contest Festival winner, new album is coming soon this year. Now you can listen to her songs she did for the 10th ASEAN SUMMIT. More info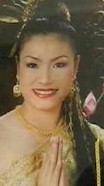 One of many singers who was invited from the Foreign Affairs Department to entertain the ASEAN Leaders who attended the SUMMIT, And she also commissioned to record official song for the SUMMIT. Her debut album released in 2003 - "Prarukkane Tan Fay". She also toured and shared stage with Grammy Entertainment's stars in Thailand. More info



Lao have a habit of neglecting our artists since there are so many new artists and albums coming out each year. This is about to change. Oukeogh Xayavong is one of many country artists who has produced so many great albums. His new CD/VCD titled "Yarn Hug sly" is one of the best. We have a sneak preview of his brand new album. The album has 12 great country hit songs. More info


Rating:


You can read a place in its architecture. You can read this one on the World Heritage List. Poetry, politics and music pulsed through its network of villages. Luang Prabang is the town that visitors often remember with the greatest affection. Its rich history, incomparable architecture, and relaxed atmosphere. This World Heritage Town, is unforgettably loved.
More info


Rating:


Thank you for supporting
http://www.laopress.com
website. The rudest, ill-informed, biased, politically incorrect, sexist, leftist, and rightist. We are overwhelming with your support. Thank you.

More Releases



Phone has travelled extensively, no doubt that many sound samples emerged from such travels. Her style of music is mainly techno dance and contemporary Lao country music. "Lom Now Sao Jumps" is one the greatest Lao songs. More


What will Laotian politicians do after politics? Well, how about form a rock band? They'd look good in those dark sunglasses, tight leather pants and high heels with their long hair and nose rings. But what would they call themselves? Well, how about The IMBECILE? You'd like to see them do stage-dive, wouldn't you? More info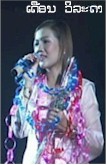 Introducing Deune Vilada. She is real ray of light. Listening to her music will give you an enjoying listening and memorable experience. Vilada, not only is she a stunning beauty but a talented and gifted singer.
Yes, Lao country song is getting better in quality. I love country music. It's beautiful, sexy, relaxing. More