When this year is over, one album that will be burnt into your brain and set a new benchmark in Lao music will be this new album from Noy Sydanon's. He has achieved the most amazing fusion of art and sound from his latest experiment I ever heard. This will be another indication of how darn good his or Lao music will be. Laopress.com have the world exclusive sneak preview of his latest songs. No doubt, this album will be instantly powerful, intricately compelling, has immerse longevity and his unique artistic statement. More >> NOY SYDANON TA LAKE TA World Premiere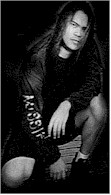 Viseth, the warrior with great power, Sticky Rice Fingers. The mission here is to destroy Evil of Reality and ..... army preying on humanity.
Ten songs feature in this CD. This is the only song that he sings with. In this CD you can listen to one of the songs that he recorded at his dad's garage when he was 15. More >>
V-set Forever Rate



Chitpanya

They breed them tough in the USA. I must say this album explode out of no where and hit me right in the groin, almost knock me out. Wow! Pop, rock and ballad are equally
exciting
. I get a feeling their best are still to come. For more info
chitpanya
.


This group is known as SMARTZON. They are a real pro. Consists of Joy Tippachan Keokonnang and Gus Sisavath Lanxang. Although they have been around for years but have not yet released any album. 2005 is the year. Here are their songs. More info>>>
World Premiere




Rating:

Come and celebrate the finest music with Lao ultimate cool band, the Blackflame. This song, Qonkito is one of their many great hit songs from the Reality Check CD. They help Lao music move into another level - something different, exciting and new - world-class level. They pop into rock sounds with great noise and melody. It's awesome. More >>

Rating:


The band screamed into the international scene with their famous songs: sophie, Sao Lao Ti Canada, Ya Seang Luck.
They are the first Laotian band to be signed by giant Thai entertainment company, Grammy. The album released by Grammy is self titled "The Exile" which was distributed by MGA. They appeared in Thai television, print media. More >>
Rate




Rating:


This is world exclusive. Hear this song from the hottest and most exciting Lao singer. It's from artist base in California, USA. Good news is that we'll have this CD available mid December in Australia as well as Laos. It'll also be available right here at laopress.com. More >>



Rating:

I'M LAO
Finally, after years of waiting Pumpkins have released their first really loud album that manages to match with anybody world wide. This CD plays with such fury, sonic blast of energy and pure aggression. It's absolute cataclysm that threatens to burst your ear-drums. More Info>>>>




Rating:


Every track is a standout. He captures the romance, passion and the meaning of Lao in his songs. He has this ability to articulate through his songs. The Great Distance is such a good pop/rock album. It's artful of everything. From folk rock to modern pop/rock, drum machines to acoustic guitars. The voice, the full force of his music, energy and power. More >>
More Releases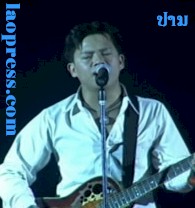 After a tremendous successful touring in 2002, Pane has got music biz hype behind him. It's easy to see why he is possibly one of the top 10 artists in the new Millennium. Just listen to his latest track 'OnLa'. The quality of this song, with every listen captures the tortured emotion within the lyrics to painstaking perfection. More info>>
World Premiere Rate




Listen to the latest song from Laos latest sensation, red hot rock singer KongLa Noumsumphan. Visit Laos because there are plenty to see and do. More>>
World Premiere Rate




They are the biggest, most successful rock band that Laotians have ever seen. These guys do know how to make Lao noise. Cells' debut album delivers the blustering, thundering sound. It's the finest Laos made rock. More info >>>>
World Premiere Rate




The heaviest metal of them all, Bohaln Metal. The second CD from a Seattle band is now available in the USA. I can tell you there is nothing bohaln about their new heavy rock sound. It's not recommended for meditation. More>>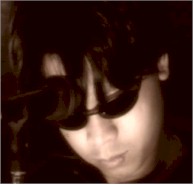 After the release of his talk about debut album "Joey, Kid Tung" , Joey has been very busy. If you are the lucky ones who get your hands on his first CD then you know exactly what sort of music he is into. An university graduated young man full of hot blood, clear vision, a real performer, and master of song writer. More>>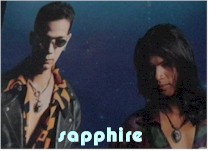 One of many bands from Laos that makes it big internationally is The Sapphire. They are bunch of professionals (doctor, accountant, ..) who get together to rock. Their first album titled HEAVY LAO - SAPPHIRE had gone gold. They created the history by being the first Laotian Band to perform in Thailand in concert. They also appeared in Thai television shows & concerts. Download songs>>>