LAO MUSIC ONFIRE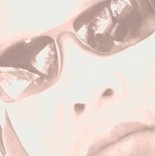 By Andy
INVAZN Emcee released some excellent hip hop new songs. so check them out at his space. Having worked with so many artists in the industry, he is being touted as the next big thing. His new songs give us a taste of what to come! Featuring Kissing Game, DJ Skee Black Wall, Onfire N Gnarls Bar
LAO MUSIC ONFIRE

Are you ready for Lao music INVAZN? It seems that we are engulfed by a whirlwind of excellent hip hop artists. They have produced extraordinary hip hop beats.
Here at laopress.com we are a big family. There is a feeling of community here. Come and listen to quality house music and leave all other worries behind.
Introducing another boy from the hood, Invazn. He has been rocking mics for several years, paving the way for healthy hip-hop scene. With up beat music that set your adrenaline pumping, he spits rhymes about life - a lesson from the Hood Veteran.
Born and raised in Seattle Holly Park Projects and INVAZN is representing Northwest hip-hop to the fullest. Let him take you to different side of hip hop.
On the high echelon of this artist, he is handpicked by KUBE 93.3 FM which is Seattle's #1 radio station to perform on the main MAZDA stage at Motor Show.
INVAZN "We have worked with the likes of BET 106 & Park battle champ/former RUFF RYDER recording artist JIN THE EMCEE and Shadyville/bum squad/official myspace/kube93.3fm DJ SCENE both whom I believe the a lot of people are familiar with. We are also sponsored by the YMCA in our involvements in giving back to community.
We have a couple mixtapes and albums coming out." ONFIRE ENT is now on a major mixtape that features acts such as styles p ...joe budden..trey songz ..paul wall...and many more...
Many will find INVAZN to be a breath of fresh air and an artist who is confident, focused, driven and typical hard-working Lao. We have two brilliant tracks for you to sample - The Streets on Fire featuring Logics and What the Hood Made Me. Excellent!
Invazn has yet been booked for another car show to be
the headlining act...
LOOK FOR ONFIRE ENT ON THE HOODSUPASTARS MIXTAPE BROUGHT TO YOU BY RUFF
RYDERS STYLES P/ BIG ROB THE ICE KING/ DJ HERC


www.soundclick.com/hoodveterans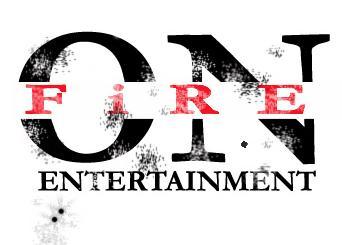 LAO IN LAO MEANING PEOPLE WHO COME FROM LAOS, HIS, WINE.....