CEllS
CELLS, SWEET SUCCESS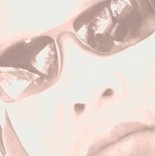 By Andy
Here is how the mighty Lao rocker Cells keeping it real. They are jamming street of Bangkok busking. This cool video is Deekau Baurmepi meaning With or Without You. It's a track from Sanam Luang Karaoke album. Cells rock!
OK Lao music rock fans get ready for Cells to rock your world. They blasted their way up to Lao music chart in early 2000s and have cemented their status as king of rock ever since! Varn means Sweet was one of those songs not only was the hit to Lao music fans but also neighbouring countries'. They are sweet, loud and beautiful group of people. Cells rock band is in no doubt the best ever Lao rock band. This is one of favourite songs. It's called "Yukbobzuzu" meaning "I'll Tell You Why". It's rock!
A few years after they released their self titled brilliant première debut album "Cells", they have released follow up album distribute by Thai giant Grammy.
Cells rocketed to stardom with hit song Kon Zuay meaning "Unlucky Dude". After appearing in Thai national television show and countless live performances in Thailand and Laos, Cells have become household name in both countries and rejuvenate Lao pop / rock music to young Lao expatriates around the globe.
These young and talented Laotians are ahead of their peers in song writing and arrangement, or put it frankly they consistently make great pop / rock songs.
Watch these video, they posted by Cells' fans world wide. They are some cells' new songs from their second album. Cheers.
CELLS BELIEVE
They are the biggest, most successful rock band that Laotians have ever seen. Are you ready to rock?
These guys do know how to make Lao noise and Laotian around the global are going to love it. Cells' debut album delivers the blustering, thundering sound. It's the finest Laos made rock.





BAND - Lerm, Korn, Nee, Sack, Nou, Deuk