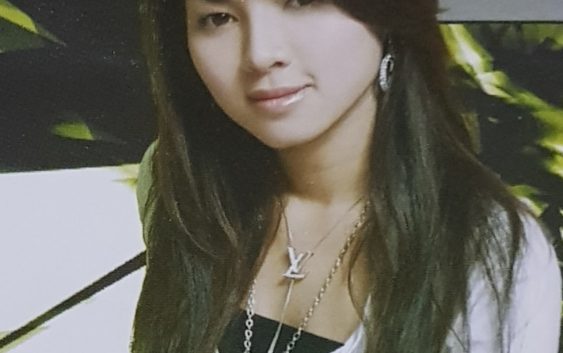 Lao music companies are now producing a wide variety of songs, introducing new music styles every month and playing them over the radio each day.
Cream, a new singer with Lao Art Media, is now the most popular artist among teenagers in Vientiane, according to the Top Ten charts on Radio FM 105.5 this week.
Ms Khany Thithsavan, better known as Cream, hit the top of the charts with her hip song Mokha as soon as it got airplay at the end of last year. Since then large numbers of listeners have requested the song each day.
"Cream is the most popular Lao singer on the radio waves today. Her song is in the charts of other programmes and was at the top of our charts for several weeks – it could be there for months to come," said DJ Xa, aka Bouxa Inthapanya, who hosts the Sivith Lae Siengpheng programme on FM 105.5 MHz at 7.30pm each day.
"We've had hundreds of phone calls requesting the song. Most of the requests we get come from teenagers – the other popular song at the moment is Khon Meu Song by the rock band The Cells.
Cream said that Mokha tells about the young love of two teenagers who keep in touch by mobile phone. The girl falls in love with a boy she has never met. Finally they get to meet and form a friendship, but the story ends sadly with the young girl breaking her heart because the boy becomes bored with her.
The only album featuring Cream at present has 12 tracks, with some performed by the bands Fleshy, Wanchai, Happy Boys. Cream sings only three songs – Mokha, Phor, and Khith.

Her producer, Mr Pheophone Phommixai, said "Cream is the only girl in our studio who sings in such a high range. She has a very unusual voice, so it's quite hard for me to find and compose songs that suit her."

"When I compose a song, I have to think about what's going on around town at the time, and what young people will be doing and talking about over the next few months. When I wrote Mokha I added the reference to the mobile phone romance, and this really went down well," he said.

Lao Art Media is now working on Cream's debut album, The Sound of Cream, which is almost finished. It contains a mix of 12 songs featuring the genres of hip hop, r&b, pop rock and pop dance, and will be released in the next two or three months.

Since Cream featured on the earlier album, she has toured the country as well as performing in some of the nearby provinces of Thailand.

By PHOONSAB THEVONSA
www.vientianetimes.org.la