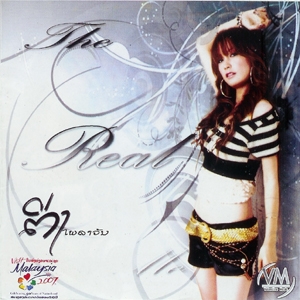 Lao audiences have never been the same ever since Ting popped out of nowhere to become Lao new darling of Lao music scene a few years ago. The latest album from this singer/songwriter is Real Ting.
With her latest outstanding new single, this home-grown songstress sings about the most tormented, painful, frustrated, touchy subject ever– Koy meaning Waitin' (For Love). It's about love, doubt, insecurity, impatient of not knowing and waiting for love to come along.
There is no guessing game or sitting on the fence here on a question of who is my favourite Lao female singer. Ting melts one of the coolest guy's hearts.
Koy is by far the most complete, sensual, intimate, irresistible Lao pop song ever released.  Doesn'tTing look like her voice: cute, adorable, pretty, slender, lovable and feminine!  Just do not take my words for it.  She is one of the nominees at Lao ever first Music Awards named amongst the best of Lao most talented artists on the land of million 
Prepare yourself for this unforgettable debut album from Vientiane singer Ting Phailavanh. Led by her hit single "1 Natee", this CD showcases a superb local talent whose song writing skills, lyrics and vocal will leave you speechless.
It seems Ting Phailavanh has come out from no where to be the new darling of Lao music scene. Actually, Ting has always loved music. She started writing her own songs when she was 12 or 13. Now at 17, she released her debut album, TING VIRUS.
11 hit songs are in TING VIRUS album. She penned nine of them and the less contributed by friend from Valentine Music company.
Now she is studying at Vientiane Upper Secondary School and still devotes some times to write song. "Sometimes I can write two songs in a day if I have free time, but nowadays my studies are my first priority," Ting said.
Apart from sing or write song, Ting Phailavanh can also play guitar and piano.
"I" meaning shy in Lao, is from TING VIRUS is an excellent example of modern Lao music. It's a fusion of lum salavan with chic electro sound.