25th SEA GAMES VIENTIANE LAOS
POWER BY PASSION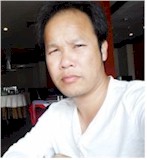 By Andy 25/12/2009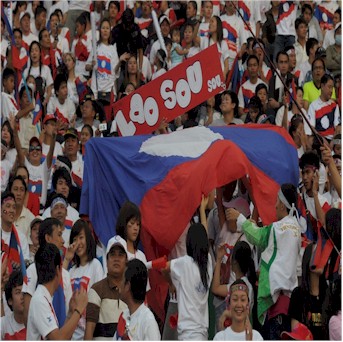 Laos staged the 25th SEA Games seamlessly with many great helps and supports coming both from within and outside of Laos. Many of athletes and supporters may come to Laos for the very first time in their lives. Hopefully, they bring home many happy memories from the Land of Million of Elephants or locally known as Lanxang.
As we'd well witnessed over recent weeks, Laotians are passionate people. We are proud of our unique cultures, great history, colourful customs, heritages, fine arts and last but not least importantly we are sport.
We may have witnessed the rise of Laotians. Laos right now is in its building and changing phase where many of its population are still young. ASEAN populations may be still in awe surprising by the overwhelming supports of SEA Games and their elite athletes shown by Laotians. From the very young to the very well respected elders, they displayed the greatest affections to their beloved country by wearing the blue, red and white Lao flag T-shirt. What is a beautiful sight to be seen!
Undeniably this 25th SEA Games has many of its first for Laos. I am proud! Here is beautiful song by four of the very best and talented artists of Laos. Wow, what a display of talents from every ASEAN artists. What a performance!
THE SYMBOL OF BEING SPORT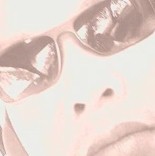 By Andy 13/12/2009
Another inspirational song from Lao most recognised artist, Boua Gnern Xaphouvong. It's called "Zyvid Nagila" meaning "The Spirit of Being Sport". This is to dedicate to all athletes competing in 25th SEA Games Vientiane Capital. As privileged, selected elite of highly trained sport group of people representing your country, you ought to be proud of your achievement & conduct yourself utmost. There are over half a billion of people within South East Asian nations alone watching your competing. In sport unfortunately there has to be a winner. Winning isn't everything but doing your best to your ability is. Your country is proud of you! Cheers!
http://www.laoseagames2009.com
By Andy 04/12/2009
OPENING CEREMONY OF THE 25TH SEA GAMES VIENTIANE LAOS
REHEARSAL
The next best thing that ever happened in living memory is that Laos has become member of ASEAN. Lao youth now have opportunity to freely roam around surround countries which vastly differ from Laos itself in wealth or culture. Hopefully as they travel they bring home plenty of good ideas to develop.
As member of ASEAN, Laos was given an opportunity to host SEA Games for the very first time. A week after National Day ie 2nd of December, SEA Games will officially commence. Thanks to all nations which have been helping in making the biggest event to be held in Laos happen.
In less than five years rice fields have transformed into world class sport complex ever built in Laos to host the 25th SEA Games. Located approximately 15 kilometres from Vientiane Capital, many generations of Laotians and visitors will get to enjoy the stadium as ASEAN sport stars grace the arena.
There is certainly an edge of excitement in the air; way up in the sky as SEA Games is coming so close. Lao people welcome all athletes, coached, administrators and others officials with their opened arms and hearts. As a Laos born person, I am so proud and welcome!
There will always be challenge anywhere. Lao people will do the best they can. Thanks to those marvellous group of volunteers who will contribute to spectacular Opening & Closing Ceremonies. And of course all of those volunteers who will take part in helping visitors and tourists with general knowledge and information about the places they are visiting. They are amazing.
Good luck to those who will be competing in this 25th SEA Games representing your country. Bring it on! Generosity, Amity, and Healthy Lifestyle
http://www.laoseagames2009.com
THE FINAL COUNT DOWN!
WHAT'S ON THE SEA GAMES CITY?

By Andy 29/11/2009
Culture – Generally Laotians are Buddhist which results in a plethora of temples and stupas in every city, town and village. Beautiful temples with Lao amazing architecture are within walking distance in the SEA Games city.
Sights – Laos has a reputable as being a laidback and a peaceful country. It has a rich history dating back many thousand of years. Charm of Laos is irresistible. It's a kind of place which has amazing mountain scenery, beautiful temples and calm. Laos is also home to spectacular wildlife.
Cuisine - Sticky Rice is the staple food and has cultural and religious significance. Lao is the only country with the origin of sticky rice being eaten. Larb is a traditional dish which believes to bring in lots of luck when consume. It tastes like no other cuisine on Earth!
Accommodation – SEA Games city of Vientiane is the capital of Laos and it is the largest city of Laos. Population is just over 200,000 and it still the least congested capital city in Asia. More than two million people visit Laos each year, still accommodation remains very affordable starting from $US20.00 per night or less. There are many hotels and hostels so there is no need to camp along Mekong River.
Music - The fantastic musical vibe in SEA Games city extends way past the great live music scene and into the record stores. One of the most popular Lao traditional folk music is known as Lam. So why not seek it out? Over the past decade Lao pop music has been developing very fast and it is getting very popular with Lao youth. Laos's music rocks!
http://www.laoseagames2009.com
WORLD PREMEIRE "SEA GAMES HARMONY"

By Andy 01/09/2009
The most famous, brightest and talented artists at present in Laos come together to sing the 25th SEA Games theme song. They are Sithiphone, Sam, Gai, Malya and Poui. The English version is called SEA Games Harmony and Lao is Samakee SEA Games. Lyric and Rhythm by: Saysavath Singnamvong. Words of these songs are available here at laopress.com.
SEA GAMES HARMONY
Lyric and Rhythm by: Saysavath Singnamvong
Music arrangement by: (Mee) Soulinthone Kounsathone
English Arrangement by: Sithiphone Souvannasouk, Sam, Andy
Performance by: Sithiphone Souvannasouk
Malya: Hand in hand together we're strong
A brighter day has come along
Gai & Poui: To celebrate with all nations
Step forward,
United in SEA Games
Sith: Together we'll build our athletes
Forever our friendship in games
Sam: Competed a game with heart and soul
Go forward,
United in SEA Games
** Group: SEA Games is what brings us together
Hand in hand, walk the same path in peace
SEA Games is a great competition
Tight the knot comes together for SEA GAMES
Group: Hand in hand together we're strong
A brighter day has come along
To celebrate with all nations
Step forward,
United in SEA Games
Na ……Na………Na………Na………Na………Na……
Solo:
(Repeat **)
Group: Harmony, friendships in SEA Games
Compete in spirit and fair play
Light up the SEA Games torch
Eternal flame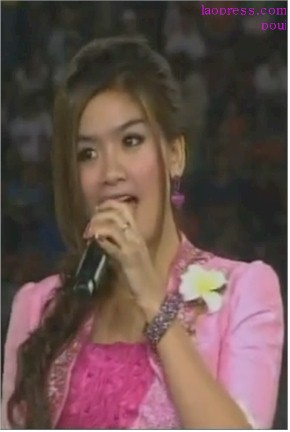 ¦¾´ñ¡£ó-§ó-À¡-´
-À­œº-»Éº¤ -Áì½ ê¿­º¤: -ħ-¦½¹¸¾© ¦ò¤-­¾´-¸ö¤
Sith: ¥ñ®-´õ-¡ñ­ ¯½¦¾­-Á»¤-²½ìñ¤ -À©ó­-ª¾´-꾤 ¦½¹¸È¾¤-¦½-Ÿ
Sam: ­ñ¡-¡òì¾ -Á¹È¤-¨÷¡-¦½-ÄÏ ¡É¾¸-À©ó­-į ¦¾´ñ¡£ó §ó--À¡´
Malya:»È¸´-¦¿²ñ­ ¦É¾¤¦ñ­-¡¾­-¡òì¾ ¦¾´ñ¡£ó ´ò©ª½²¾®-¦ö©-æ
Gai & Poui: º¾-À§¨ -À»ö¾»È¸´-Á»¤-»È¸´-Ã¥ ¡É¾¸-À©ó­-į ¦¾´ñ¡£ó §ó--À¡´
***Group: §ó-À¡-´ ´ò©-ª½²¾® ºñ­-¨…¤-ù¨È
¥ñ®-´õ-¡ñ­ ¡É¾¸-À©ó­-į -í-¦ñ­ªò²¾®
§ó-À¡-´ ¤¾­-Á¢È¤¢ñ­ ºñ­-¨…¤-ù¨È
°ø¡-¦¿²ñ­ ¦¾´ñ¡£ó¡ñ­ ©É¸¨-À¡-´¡òì¾
Sith+Malya: ¥ñ®-´õ-¡ñ­ ¯½¦¾­»¸´­Õ-Ã¥ §ó¸ò©-¦ö©-æ -Ä´-ªëó ºñ­-À¢˜´-Á¢¤
Sam+Gai +Poui: ¡É¾¸-À©ó­-į-©É¸¨-²½ìñ¤-Á»¤ ¥‰¤-À¢˜´-Á¢¤-¦¾´ñ¡-£ó-§ó-À¡-´
Solo: (Repeat ***)
­¾ ­¾ ­¾ ­¾ ­¾ ­¾ ­¾ ­¾ ­¾ ­¾ ­¾ ­¾
­¾ ­¾ ­¾ ­¾ ­¾ ­¾
¦¾´ñ¡£ó ´ò©-ª½²¾®-§ó-À¡-´ ¯½¦¾­-¦¿²ñ­ ©É¸¨ ­Õ-Ã¥ ¡òì¾
»ñ¡¦¾-Ä¸É ê¸­-ij §ó-À¡-´ ²Éº´-¡ñ­-¡É¾¸-į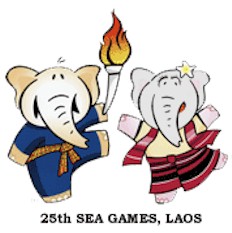 The 24th Southeast Asian Games
Thailand is hosting the 24th Southeast Asian Games from Nakhon Ratchasima. Laos has already been registered its name on medals tally table, shooting down two gold medals along the way. Here are heroes : Vatthanaxay Khamphavong, Chansamone Vongsavath. Both are from Champassak province.
Laos was one of a few instrumental players in the establishment of biannually Southeast Asian Peninsula (SEAP) Games Federation in June 1959. During Indo-china war Laos was unable to send its elite athletes to several games. Finally in 1989 Laos was back in action. Game is on.
In 2009 Laos will host the 25th Southeast Asian Games (SEA Games) from Vientiane. Official symbol of the 25th SEA GAMES Vientiane 2009 contains the image of Phra That Luang. A pair of elephants named "Jumpi" and "Jumpa" will be the games' mascots. Stay tune!
More info on the 24th Southeast Asian Games