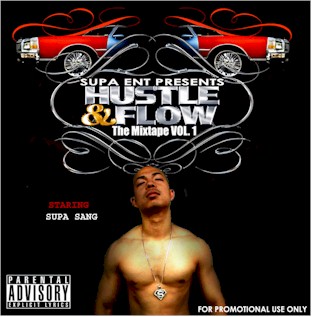 This is the latest from Supasang. In pursuing fame after the release of Da Club Banging album, Supasang has re-invented himself into a bona fide hip hop phenomenon with Hustle & Flow Mixtape Volume I. This will certainly highlight Supasang as an artist to watch and listen.
Hustle & Flow Mixtape Volume I has sixteen brand new tracks. Five of those are bonus tracks where he collaborated with other hip-hop artists. These tracks are more hardcore than the previous ones hopefully it will outrun and outsmart a host of hungry rivals.
This is a Lao hip-hop presentation by humble man. Quests include BG High, Ceez, Dolla Bill, Gumby, ....
You can order his albums here $10.00 each CD ($5.00/CD & $5.00/Shipping)...
Supasang
2312 Iris Court #4
Fullerton, CA 92833
4701 Courtland Ln
Carmichael, CA 95609
Alternatively you pick up at stores below
New Vientiane Market
1749 W La Palma Ave
Anaheim, CA 92801

My Little Gift Shop
9200 Bolsa Ave #233
Westminster, CA 92683
(714)894-3368

Thao Fashion & Music Center
5555 Sky Pkwy #215
Sacramento, CA 95823
(916)424-7622

Asian Cafe
2827 Norwood Ave
Sacramento, CA 95815
(916) 641-5890

Pothong Market
3540 NOrwood Ave
Sacramento, CA 95838
(916) 646-0667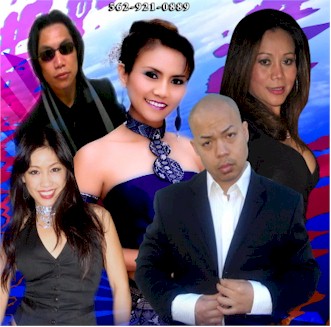 Here is another party where Supasang will be one of several stars performing live. Do taking this opportunity to grab his latest album. The show will in Santa Fe Spring, CA at Rachada Thai restuarant, 13416 E. Imperial Highway on 30/12/2007. Poster here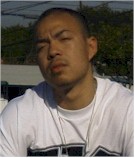 SONG FOR MY GREATEST PERSON
You should know by now that Supasang wrote a song called Kop Jai for the greatest and the love of his live - his Mum. you can listen to it right here at laopress.com. Now Kop Jai the music video is here also. Watch it while it's hot. He is also finishing off his second album called "Hustle & Flow" Vol.1, a full length mixtape CD.
More info at his space http://www.myspace.com/supaent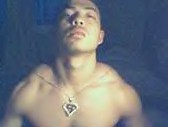 KOPJI MAMA. - THANKS MUM
With a name as strong as SUPASANG, you are certainly guaranteed this young man delivers. He is set to change Lao hip-hop scene and gives it a new direction, a new approach with brand new attitude. Listen to the latest songs from his second album which will hit store very soon. They are -
- 1st song is dedicated to his mom is called "Kop Jai",
- 2nd song is for the ladies and is called "You & Me" and,
- 3rd song is more of an up beat type of song with lyrical wordplay called "Supasang".
Second CD will release sometimes this summer and it will be a full length promo mixtape called "Hustle & Flow". During his two weeks in Vientiane, he met up with Indee Records Anuluck Pathammavong (marketing manager), and he was delighted to know that his songs played at clubs and Lao national radio stations. Good on ya, mate!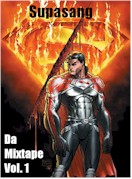 DIS MOMENT
Featuring biggest stars that represent international artists in the world laying down their latest house sounds. Two songs from Da Mixtape Volume 1 uploaded by Lao finest hip hop artist, Supasang.
My all time favourite song Dis Moment featuring Phil Collins and Alex Barnett and Still Luvin U featuring Jennifer Lopez. More info>>>>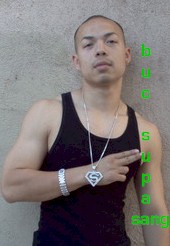 WORLD EXCLUSIVE
Hip-hop's rookie is back with his first music video. This is a track number tenth from his debut album, Da Missin Chapter. It already aired throughout North America. It was shot in Orange County, California - Da Golden State. Don't miss it, watch it here.
SANG NEXT IN LINE
Laotian represent. Hip hop represent. Good music represent. Yeah.... This is one hell of a good song. I swear after a couple of listens you will fully appreciate the dept on this track.
Taking his name from the hood, 21 years old Bucsupa Sang spits the venom in every way he possibly can. Lyrically he doesn't shy away. He would have to be one of the more quirky new artist.
For those of you who attain most of your Lao musical wisdom from laopress.com, you sure will enjoy this track.
Music generally can be a great way to see through the clutter of details and politics of our daily lives, but rarely does it quite as well as Bucsupa with his shining blend of Lao tradition and hip hop.
Download Da_Man Première track>>>>
1 Intro (Supasang)
2 Neva give up


3 Da club banger feat. Cindee


4 Don't lose it
5 Westcoast Anthem
6 Da golden state feat. Miz Ash
7 Let me hear u holla
8 Ooooh Girl feat. Cindee
9 Inhale Exhale
10 Lao rap (lam buc dam)

Order "da missin' chapter" a 10 track album [here] or www.supasang.com [supa ent]