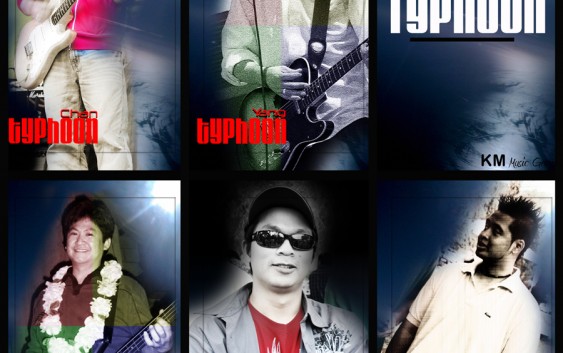 Toronto, Canada – February 19, 2010:  KHAMP MEDIA, a Multimedia division of The Flare Group is ecstatic to announce the newest and hottest band in Canada, TYPHOON.  Typhoon marks the first new generation to have the ability to perform a mixture of Lao/Thai & Western music from Lumvong, Rock, Pop and Morlum.
Typhoon consists of five (5) musical talents: Yang- lead vocals/guitarist, Chan – vocals/guitarist, Nick – lead guitarist, Thuck – bass and Harry – drums; came together to accomplish one goal and one passion…their love of MUSIC.  Influenced by many artists such as Asanee & Wasan, Tik Shiro, Sek Loso, Pi Saderd, Carabao, Pearl Jam, Guns N' Roses to name a few, while growing up in difference provinces of Canada.  The guys met about six and a half (6 ½) years ago in a small town of Newmarket, Ontario Canada; became friends and started jamming in each other's basements.  They have continuously been booked for gigs in the last two years and are ready to conquer the world with their lyrics.
Typhoon encompasses a wide range of cover songs and is currently writing and producing new material within the band.  Their performances range from high-energy beats to heart-felt melodies that put the listeners through a journey of musical fusion from different genres of the past to present.
For further information about the band, bookings and/or interviews, contact Kanita Sichantha, Director of The Flare Group via telephone (905) 898-1149 and/or via email kanita@theflaregroup.com – Follow Typhoon on their Facebook Fanpage