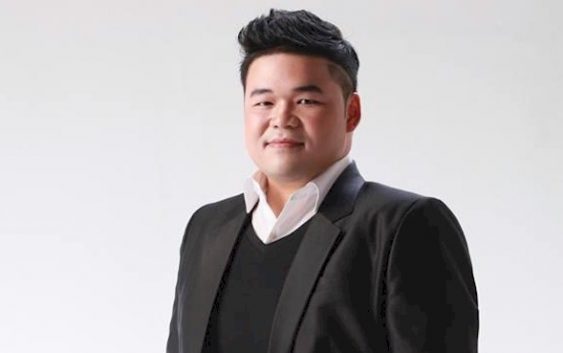 Sam Intharaphithak is a singer/musician/composer/music producer/sound engineer known for his hit single "I'm Sorry"and his song writing and production work on the song "We Are Unity", performed by many throughout South East Asia and other parts of the world.
Volachith Intharaphithak, better known as Sam, was born in 1984 in Vientiane, LAOS. Early in his career he worked on Alexandra Bounxouei's second album "Leum Sa", Aluna's hit single "Khuam Hu Seuk Bork" among other song writing and production work.
In 2009 he released his self-titled debut album and was considered something that was ahead of its time and was well received. With songs like "Bork Hai Khoi Hu (Let Me Know)" and Pen Nyang Tor Kun (What's Our Status)". The album brought the sound of modern R&B vocals to the Lao audience. In the same year Sam also wrote "The Spirit of the Flame" for the SEA Games hosted in Laos and received multiple awards for Best R&B singer of the year, Best R&B song of the year (Pen Nyang Tor Kun) and Best producer of the year.
Sam went on to release more songs during 2010 – 2016 and achieved great success with songs like "I'm sorry", "Bor Mi Van Ja Dai Huk Kun", "Kep Jai Vai Hai Jao", "Hot Hot" and his latest single" Bor Tong Huk Kun Eek Tor Pai".
Sam has also worked on many ground breaking projects for the Lao entertainment industry, ranging from the first Claymation TV series in Laos "My Village", to feature films like "At The Horizon", "Huk Elee", "Huk Elee 2", "Hong Harm Tao", and "The Anniversary".
Sam is now a full-time director/music producer/sound engineer at his own studio INTHARA Information Art & Media Co., ltd (INTHARA STUDIO)
GENRE: R&B
RESIDENCE: VIENTIANE, LAOS
SONGS FROM SAM INTHARAPHITHAK
Update Required
To play the media you will need to either update your browser to a recent version or update your
Flash plugin
.
MUSIC VIDEO