Photo blog
MUSIC
Pop
Rock
Urban
Country
Lum
Lumvong
Video
SERVICES
CD SHOP
Chat
Our Community
TalkBack
Photo Gallery
LAOPRESS
News
Editorial
Food/Dessert
Art/Culture
History
Innovation
Proverb
Sample her excellent masterpiece work of art, fabulous Viens Vers Moi. The track has sweet melody and shifting tempo. The good news is that it is good! This song demonstrates the brilliant talent of Nithada. Viens Vers Moi is a rich, honest, innocent and absolutely beautiful song. It has beautiful overall sound with fast moving beats. It's effortless COOL!

Rating: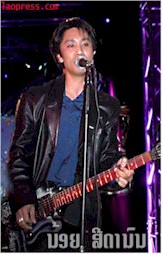 He has achieved the most amazing fusion of art and sound from his latest experiment I ever heard. This will be another indication of how darn good his or Lao music will be. No doubt, this album will be instantly powerful, intricately compelling, has immerse longevity and his unique artistic statement.

Rating: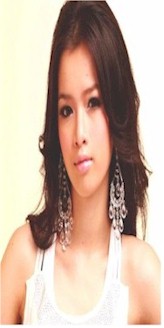 Following her remarkable debut as a cute model in one of Lao best music video of all time, May has teamed up with the newest Entertainment house to release her première single called "Thony Kaur Palchay" meaning "Enough to Satisfy". This is another example of far we have come over a short period in modern pop music - the sound or the artist. There are no shortages of catching sound, beautiful and legitimate stars. May is too hot to ignore.

Rating: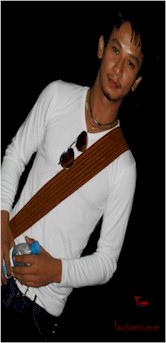 Breaking the traditional "Lao Derm or Lumvong" by coming out with this amazing pop/rock album. He has established himself as formidable artist around. Mr. Tee certainly sounds relaxed and assured. Nicely crafted melodies and imagery-laden lyrics are extremely well-delivered by a crunchy voice. Sometimes things are beautiful purely for their simplicity and consistency.

Rating: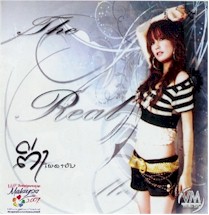 With her latest outstanding new single, this home-grown songstress sings about the most tormented, painful, frustrated, touchy subject ever. It's about love, doubt, insecurity, impatient of not knowing. Doesn't Ting look like her voice: cute, adorable, pretty, slender, lovable and feminine! She is one of the nominees at Lao ever first Music Awards named amongst the best of Lao most talented artists on the land of million elephants.

Rating: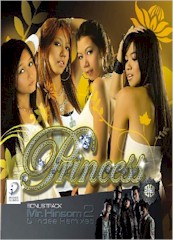 Princess now represents a new beginning, a realization that shifts in Lao pop music into another era and new exciting possibility. Contemporary Lao pop has entered into new frontier. This is for people who appreciate the ultimate in sweetness, sexy, beautiful and sound.
Première debut self-titled album includes combinations of pop, hip-hop and art into one inspiring package, under watchful eyes of international producer. It's simply brilliant & blatantly commercial.

Rating:




By Andy 03/01/2010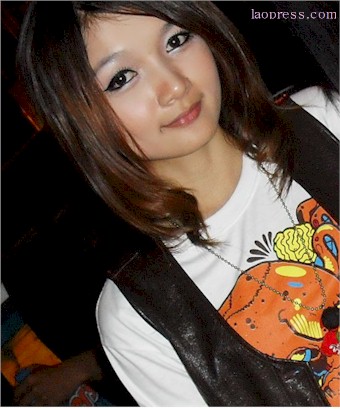 I first ran into Numtow pop rock band along with many thousand of people enjoying live concert during That Luang festival 2009. This trendy young group of people is crowd pleasers. They are extremely self conscious, confident and good looking especially the lead singer. This live performance importantly showcased their hit track to larger audience. The band clearly showed signs of maturity by stepping beyond capability considering their short musical presence. Their live performance thrilled audiences judging by the reception they'd received from adoring fans.
Five young, fresh-faced and good looking individuals, all are from different villages of Vientiane capital come together to form this fine band called Numtow. It's not their talents nor their good looks differentiate them from other good decent bands from the capital but it's their formation. They are the only band fronted by hot and beautiful lead singer.
"Tovhao Looplung" meaning "Killing Me Softly" is their official première track recently featured on Lao television channel. It is plaintive song draped in emotion displaying a true sense of conviction and leaving a little doubt in fans' mind about the authenticity of the lead singer experience. She is just simply unbelievable cool! The song is written by member of Texedo Rock Band. Numtow is a band about to embark on an interesting musical journey. So stay tune!