He has achieved the most amazing fusion of art and sound from his latest experiment I ever heard. This will be another indication of how darn good his or Lao music will be. No doubt, this album will be instantly powerful, intricately compelling, has immerse longevity and his unique artistic statement. More >> . More info

Rating:


25.05.05
DID YOU KNOW...
Willy Denzey, another brilliant R&B artist from France released his third single from the album ACTE II. Check it out

Rating:



At last we have Joey Sisouvath third album. As documented that last week we interviewed him for our TV section. His brand new songs uploaded. If you like what you hear then grab them from music store now.
More info

Rating:


This Hip Hop song from Lao Crimino will surely set a new bench mark for Lao Hip Hop and will become most talked about song of all time in the history of modern Lao music. This group of Lao Crimino will conquer and lay claim their Hip Hop territory. There is no shocking rhymes here but smooth, beautiful and perfect .....Pix of Lao Crimino More info

Rating:



AWAKE

<![endif]>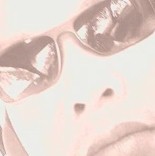 By Andy
AWAKE is a brand spanking new talented Vientiane pop band. Their songs are simple and honest. Take for instance a first track "LeKoy" is an excellent example of a typical AWAKE soulful, emotional journey.
AWAKE released the première album which has some of the best 10 pop/rock songs. This is a real solid debut album.
AWAKE is a product of six talented friends. Each member brings their own ideas and perspective to create beautiful music.
There are Siphonsai Tibdara on lead guitar, Sansaksit PanVongsa on rhythm guitar, Singmisai Kaenvongdara on vocals, Ponsili Panvongsa on bass, Nilandon Panvongsa on keyboard and Lomwayla Vongkanthi on drum.

<![if !supportLineBreakNewLine]><![endif]>