He has achieved the most amazing fusion of art and sound from his latest experiment I ever heard. This will be another indication of how darn good his or Lao music will be. No doubt, this album will be instantly powerful, intricately compelling, has immerse longevity and his unique artistic statement. More >> . More info

Rating:

Are you ready for Lao music INVAZN? It seems that we are engulfed by a whirlwind of excellent hip hop artists. They have produced extraordinary hip hop beats. He has been rocking mics for several years, paving the way for healthy hip-hop scene. He spits rhymes about life - a lesson from the Hood Veteran.

Rating:

This is just a beginning of a beautiful adventurous journey of the latest star that has rocketed into prominence in French speaking side of town. Willy Denzey is a new international RNB rising star. Check it out

Rating:


BEAUTIFUL SOUL

At last we have Joey Sisouvath third album. As documented that last week we interviewed him for our TV section. His brand new songs uploaded. If you like what you hear then grab them from music store now. More info

Rating:

This Hip Hop song from Lao Crimino will surely set a new bench mark for Lao Hip Hop and will become most talked about song of all time in the history of modern Lao music. This group of Lao Crimino will conquer and lay claim their Hip Hop territory. There is no shocking rhymes here but smooth, beautiful and perfect More info

Rating:


Breathtaking is the word to describe this young, beautiful, articulated, talented, another hot Lao artist,
Thidavanh Bounxouay

Rating: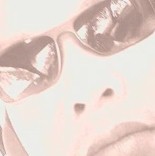 By Andy
Introducing this young beat maker from south west of Sydney known around town as Rai-C aka Alain. This 18 years old has been written his own materials over few years. What does he do between breaks from studies for his final year of schooling? Obviously he makes hip hop beats. There have been many questions shoved up his hip hop head by his friends. To listen his latest tracks and find out more about this youngster.....
Q: How did you get started? (Tani)
A: I started out in late 2003 and early 2004 writing poetry, and ever since I was a kid I liked to sing along to the radio and stuff. Doing the math, I put music and poetry together and discovered i could do this rap thing! I started writing 'keystyles' on the Ruff Ryders Forum back in 2004, and later from then i started rap battling at school, audio rap battling over the net and recording songs!

Q: When did u get into writing lyrics? (Adam)
A: Uhm.. about early 2004 I started writing actual lyrics, I think many of my school friends will remember when I did start writing raps on paper, and also on the Ruff Ryders Forum online!

Q: Was it hard starting out, as in writing and getting all your stuff together? (Adam)
A: Yeah. At first, I wasnt the most popular kid at school, so getting support was hard, but gradually I think i earned peoples respect, and meeting all the right people out of school, it just pushed me towards the right path in my career.

Q: Has music always played a major role in your life? (Jennifer)
A: Yeah I guess so. I grew up listening to the Rock and Roll and Soul music my father listened to, his tastes ranged from The Eagles and The Doors, to Pink Floyd and KISS, to Lionel Richie and Michael Jackson, to The Beatles and The Bee Gees. I still whip out the old tape player and listen to his music, i love it! Also, as a kid i wanted to sing or play guitar, so yeah growing up, music was a big part of my life.

Q: what was the first song you wrote about? (Sasha)
A: It was a collaboration with AT aka Tranman (LOL) it was about the 'AzN Thug Life' LOL. The track however is lost, I dont even have a copy of the lyrics! A pretty pointless song though.

Q: what inspires you to rap? (Sasha)
A: Mainly things I go through everyday, things I see, things I feel, places I go, parties, girls, cars, whatever!

Q: Do you find music a helpful way of coping with things? (Jennifer)
A: Oh for sure, if it hurts, put it on a track, if it makes you happy, put it on a track. The way I see it, songs are just.. audio captures of emotion, whether it be a party mood, or a sad and sombre mood, a song has to make the listener feel how the artist felt when he/she was creating it. Its sort of like a diary entry for the artist, and should help them vent their emotion through song.

Q: What's it like to be an Asian rapper from South West Sydney? (Jennifer)
A: It's great! Theres a lot of local talent, and I'm glad to be a part of it, representing where I was raised! As for being an ASIAN rapper from South West Sydney, I'm proud to be out there representing not only the area I was brought up in, but also my nationality and my heritage! Not yet have I heard of another Laos or Thai rapper from Sydney! Holla!

Q: Who are your top three favourite artists? (Sasha)
A: Ooh this is hard. Right now, it would have to be; T.I., Slim Thug, and Juvenile. Got love for the South. But as for all time, its gotta be; Tupac, Dr. Dre and Jin.

Q: Who would you take if you had to live on a deserted island for the rest of your life? (Nanjesh)
A: You didn't say how many people, haha! I'd take my family, direct and extended, and my best friends Trentos and Rheana, and whoever wants to come can come live with me too! (It's a big island i hope haha)

Q: What do you do in your spare time apart from MSN and MySpace? (Christina)
A: Nothing. LOL, nah I like to graphic design, I also enjoy cars, looking at them, driving them, talking about them. I like to meet new people, I like to hang with friends, I like Boost :) Shoutouts to Liverpool Boost! You guys rock!

More interview at his space www.myspace.com/raic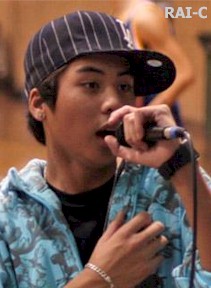 Download track >>>
Hit #1. The Way You Shake It
Hit #2. Bottle of Patron

Sample her excellent masterpiece work of art, fabulous Viens Vers Moi.
The track has sweet melody and shifting tempo. The good news is that it is good! This song demonstrates the brilliant talent of Nithada.
Viens Vers Moi is a rich, honest, innocent and absolutely beautiful song. It has beautiful overall sound with fast moving beats. It's effortless COOL! More Info

Rating:


Explosive, high-energy, organic, heavy, raw.... Yeah, we are talking about the latest sensation to pop out rocking. They are an international group with the musical root from the deep down south. Introducing
Eddie Daovone Bayluangrath.