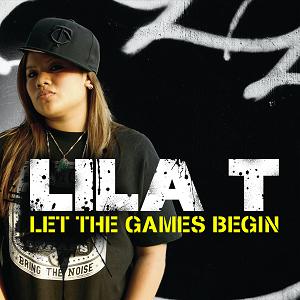 Born and raised in South Minneapolis MN. Lila Thammavongsa, known as "Lila T." is one of the newest Asian Hip-Hop/Rap artists in the music industry. Lila T. comes from combinations of backgrounds. She is mixed with four different ethnicities! Lila T. is Lao/Thai/Viet & African American. She just recently turned 18 and has successfully made two hit singles "Haterz" and "Guess what." She creates her own beats and her own lyrics, if you add performing on stage, that makes her a triple threat!!
At the age of 8 Lila T. could play Mozart on the piano without reading any notes. She plays and makes all her music by ear. She has performed at many places from the hottest clubs to countless fancy ballrooms and has met numerous different local artists including Gumby aka Pryce, Criminal Action, Street Kings, Birdie, Lil Crazed, Illphatic, Lao crimino, Twin city souljaz, SIP and more!! Collaborations are N/A at the moment. "I want to surprise everyone, they'll know who I'm doin a song with when they hear it!" Being a Hip-Hop rap artist has been her dream for years and she is finally enabled to move forward.
"I finally got to break free from all the things (including people) that were holding me back." Lila T. didn't have the easiest life growing up, she puts all her emotions into her songs. "Every song that I make will have a message. So listen closely.." Says Lila.
"Rap and Hip-Hop is usually about sex/drugs/money/gang violence, I'm not about that." The reason why Lila T. is such a unique artist is because she writes about her life and how she is feeling so people can relate and get in touch with her and her music. Lila T. strictly told us "I hardly swear in my songs, I only do it if it's necessary. I would never write or say anything that would influence teens or anyone to do things that are formally known as wrong." Every song that Lila T. comes out with is incredibly meaningful. She has only started to give you a taste of what she can do.
The song "Haterz" was one of the first songs Lila T. recorded in a professional studio. "I put together that track before anything else because I knew for a fact that not everyone in an audience is gonna like me. Most people will talk behind my back the more I grow in the music industry, and as a person. Performing that song on stage makes me feel like I'm confronting those people without having to. It's hard to understand."
The second hit single released called "Guess what" was influenced by people telling Lila T. that she couldn't make anything of herself by rapping. "This song simply states that you can say what you want, I don't care. The message I'm trying to send through this song is that I'm going to pursue this dream of mine and you can't stop me, whether you like it or not this is what I'm doin, and that's real talk."
Negativity and doubt are the two most motivational pin points that will help Lila create a new hit. Lila Thammavongsa is a strong motivated young women, accomplishing her dream is something that no one in the world can stop her from doing. She is a New beginning, and an inspiring image to youth sending this message "You can be what you want to be, do what you want to do. Don't let anyone tell you otherwise. Life is hard, but you can make it through as long as you're motivated enough to seek the success that you deserve."
For more info www.myspace.com/lilatmusic