He has achieved the most amazing fusion of art and sound from his latest experiment I ever heard. This will be another indication of how darn good his or Lao music will be. No doubt, this album will be instantly powerful, intricately compelling, has immerse longevity and his unique artistic statement. More >> . More info

Rating:


25.05.05
DID YOU KNOW...
Willy Denzey, another brilliant R&B artist from France released his third single from the album ACTE II. Check it out

Rating:



At last we have Joey Sisouvath third album. As documented that last week we interviewed him for our TV section. His brand new songs uploaded. If you like what you hear then grab them from music store now.
More info

Rating:



Introducing another hip hop from the hood. This is Colden. Not just another Lao rapper, this is strictly Bizness. We have an excellent track from DOEBOY for you to listen. This is truly unique Lao hip hop, a fusion of Morelum and hip hop. Try out this outstanding track. More info

Rating:


This Hip Hop song from Lao Crimino will surely set a new bench mark for Lao Hip Hop and will become most talked about song of all time in the history of modern Lao music. This group of Lao Crimino will conquer and lay claim their Hip Hop territory. There is no shocking rhymes here but smooth, beautiful and perfect .....Pix of Lao Crimino More info

Rating: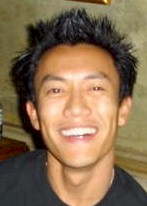 Electronic Music Awareness
Presented by aVa Productions Inc.

The Electronic Music forum covers a wide array of genres, and sounds. Electronica, Techno, Progressive, Trance, House, Breaks/Break Beats, Trip Hop, Drum n Bass, and Tribal/Jungle are only some of the genres Electronic Music covers. The DJ, the producer, the computer application(s), the pre-recorded sounds, the tracks and the sets are only some of the components creating the final work presented at an event. For those of you unfamiliar with Electronic Music hopefully this may get your heart racing, feet tapping, head bopping, creativity soaring, and most importantly get ya feeln' alive!

Electronic Music is everywhere! Everything from the Full Moon Parties in Koh Panang Thailand to Ibiza Island off the coast of Spain, all the way to Middle America where the youth dance into the wee hours of the morning! Did you know that Tiesto, number 1 ranking DJ performed the largest televised DJ event in history? Yes, he was the artist spinning during the summer 2004 Olympics in Greece, approximately 4 billion people watched!

Now aVa would like to present to you:

Norwegian DJ residing at Ås, Norway and goes by Elucia. He is our youngest upcoming trance/progressive trance DJ. This track is his most recent work, title: Anazasii (Extended Prog. Mix)

Residing here in Chicago is Aaron Perez. Aaron Perez, one of our most prominent DJ's rocking the dance floor across the U.S. Here is a sample, just to get you started!

Aaron Perez Fall Promo Mix Sample

To download Aaron Perez's whole set please visit www.a-v-a.us .

If you would like some more information on Electronic Music please feel free to contact aVa by simply emailing questions to info@a-v-a.us . Please visit us at www.myspace.com/avaproductionsincorporated to get latest news and events!

Hongsavath aVa
Owner/CEO
aVa Productions Incorporated
Chicago International
www.a-v-a.us
hongsavath@a-v-a.us