JONNY HATES JAZZ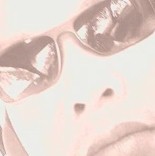 By Andy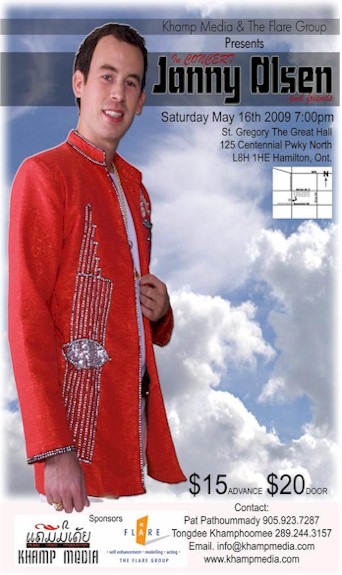 Jonny Olsen is the first Farang Khaen playing champion. He is coming to you bringing his own Lao traditional musical instrument known as Khaen with him plus his good look and not to mention his ability to showcase his Lao folk arts. He is well known thorough Laos and its immediate neighbouring country. He sings in Lao & has ability to play Khaen. In Laos he is known as Morlum meaning those who sing Lao traditional folk music known as Lum. He will perform in your town one night only so come and dance to the Lao beat that sounds like no other on earth! Beautiful! There will be local band supporting him and special quest appearance. So be there!
JONNY OLSEN
Who would have guessed that Jonny used to win Khaen playing competition? Well, Jonny has made himself a household name in Laos and Thailand as a folk rock country singer. In Laos, he is known as Morlum/Morkhaen meaning Jonny can sing traditional Lao folk music as well as playing the traditional instruments. Does Jonny hate jazz or does he love Lao folk rock?
Jonny sings country music " Koy Hugg Sao Lao" meaning "I Love
Lao Girl"
Here is another song
Farang Yak Bpen Morlum
Jonny Olsen is from L.A. California in the U.S.A. He can sing Morlum and plays Lao traditional instrument known as Khaen. He learned in Thailand and Laos. He made his cd titled " Farang Yak Bpen Morlum".
He has been to Vientiane many times. He is well known in down town Vientiane because he always entertain audience with his Khaen playing.
Currently he is touring in the USA. For those who enjoy classic Lao traditional music, don't miss this opportunity. He is also going to have his vcd out pretty soon. To listen to Farang playing Khaen and Lum in Lao visit his space at www.myspace.com/jonnyplayskhaen
For your information. Did you know Jonny Olsen won a khaen contest in Khonkaen province, Thailand. He is the first westerner known to win a khaen playing contest.
<![if !supportLineBreakNewLine]>
<![endif]>
<![if !supportLineBreakNewLine]><![endif]>