PANE DOUNGPASERT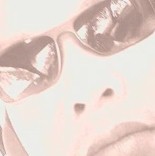 By Andy
Pane Doungpasert is another Lao up and coming singer/writer, a next generation artist of Lao.
This is the first album from
Pane Doungpasert "TANG HANG FUN" from the producer of Sithipone and Alexandra. The collection of 10 quality tracks, all are written by Pane himself.
His raw, full on, authentic vocal no doubt will keep you coming back for more.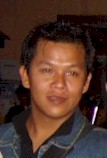 This release also contains "Car Lom Hug Car Lom Loung", track number three, a duet between the two most exciting artists PANE & ALEXANDRA is one to remember. Alexandra is a handful & takes charge of the solo with her beautiful swirling ride of violin skill.
A stand out track for me is number six which has a beautiful lyric, light, and soulful sound. Excellent!
More info [REVIEW IN LAO]
Fax (847) 742 4320 http://www.go.to/laoartmedia
Email: laoartmedia@laos.com or laoartmedia@yahoo.com
<![if !supportLineBreakNewLine]>
<![endif]>
<![if !supportLineBreakNewLine]><![endif]>