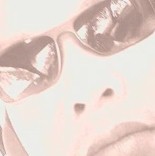 By Andy
Two years after the release of Chitpanya's brilliant Yood Verra is set to release the follow up. Bandit Chitpanya said "We are currently working on new material". Yood Verra is the product of a four guys, all from Nashville, TN.
It is music that the band finds most of its enjoyment, where each member bring their own ideas and perspective to create something unique and exciting.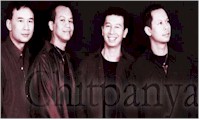 As for right now, the band are prepared and focused on pushing themselves, and their music as far as possible. They are my number one band! www.chitpanya.com

They breed them tough in the USA. I must say this album explode out of no where and hit me right in the groin, almost knock me out. Wow! Pop, rock and ballad are equally exciting. I get a feeling their best are still to come.
Sick and tired of noise pollution in your environment then comes to sing & dance to CHITPANYA's latest music. Listen to language, words, conversations, and the sounds of music that we find convenient to ignore from CHITPANYA. Ten songs are in this latest album.
Band make up:
Sy Chitpanya: Vocal, b/u vocal
Noy Chitpanya: Vocal, Keyboard, b/u vocal
Tic Chitpanya: Guitar, Bass, Drum, b/u vocal
Vandy Phengsykeo: Vocal, b/u vocal
Ohn Homsombath: Keyboard, Piano (special guest)