He has achieved the most amazing fusion of art and sound from his latest experiment I ever heard. This will be another indication of how darn good his or Lao music will be. No doubt, this album will be instantly powerful, intricately compelling, has immerse longevity and his unique artistic statement.

. More info

Rating:


25.05.05

Willy Denzey, another brilliant R&B artist from France released his third single from the album ACTE II. Check it out

Rating:



At last we have Joey Sisouvath third album. As documented that last week we interviewed him for our TV section. His brand new songs uploaded. If you like what you hear then grab them from music store now.
More info

Rating:


This Hip Hop song from Lao Crimino will surely set a new bench mark for Lao Hip Hop and will become most talked about song of all time in the history of modern Lao music. This group of Lao Crimino will conquer and lay claim their Hip Hop territory. There is no shocking rhymes here but smooth, beautiful and perfect .....Pix of Lao Crimino More info


BOUNTHIENG MANNIVONG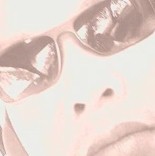 By Andy
With his unique blend of catchy of pop and country melodies and impeccable lyrics, Bounthieng Mannivong has lived three decade of frenzy of creative output and touring the world.
This is a very Lao sound of music as you can get. After listening to this song over and over again, Bounthieng Mannivong - your country needs you. Country sound is for sure the music of choice for many Laotians. And Bounthieng Mannivong has been entertaining us for more than three decades. I like the sound of this.
Now base in Melbourne, Australia, He's released two albums and toured extensively across Australian east coast as well as across continent. A former Song Contest Festival winner back in Laos in the 70s, he used to work with laopress.com when we toured Melbourne.
This song is one of his many hit hot songs. It called TEAM meaning "Toss away". This is a pop song which interprets by country music artist. It's written specially for him by Thai famous singer/writer. He formed a band known as The Outsider. They also based in Melbourne, Australia. They won quite a few awards of excellencies themselves.
A few years after Bounthieng Mannivong released this song, Arismann, a Thai singer turn politician also released this same song. It turned out to be hot hit song in Thailand. This is another good example of how our good Lao people trying to do a little bit of their own thing to improve Lao music with co-operation with different idea, experience and people.
Your Lao pop collection won't be complete without Bounthieng's two albums. Here is the song.
<![if !supportLineBreakNewLine]>
<![endif]>
<![if !supportLineBreakNewLine]><![endif]>