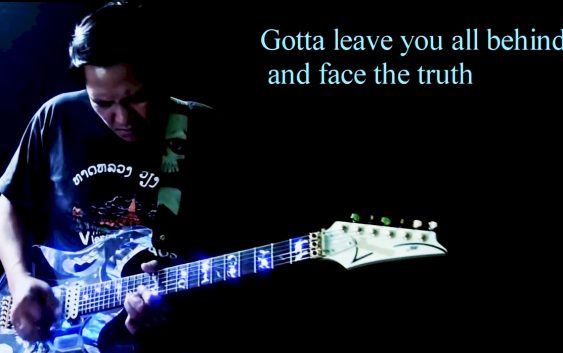 One of unsung artist who has been consistently releasing marvelous music is a guitar magician Lai Youttitham.  Known amongst acquaintances as Phong, originally from Vientiane and now he is living a dream in beautiful, cool Vancouver, BC, Canada.
Lai picked up his first guitar lesson while he was waiting for resettlement to third country in the early 1980s.  Like majority of Lao people who have been nicely settling in many parts of the world we used to live through refugee camp in Thailand.
"While My Guitar Gently Weeps" uploaded to his youtube channel over 13 years ago and many have been uploaded since.  They have been views more than 19 million times.  His latest has just been uploaded to his facebook page and it's simply outstanding!   In this rare occasion, Lai released a Lao pop song showcasing his equally impressive vocal.  This hit song "Waiting" is so hot and it could simply melt any girl's heart.
To listen to his outstanding music tracks check out his youtube channel or visit his personal facebook.