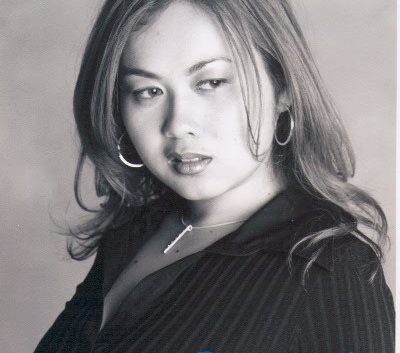 Let's us present to you our new, young, sweet, beautiful, talented, formidable Miss D Vongdara.
Dorlack is known by her nick/stage name as PAMELA. She lives in snow white land known as Quebec in CANADA. As you know they speak French there. Well, English occasionally use anyway. She is the special one, she can speak Lao, French and good English and she eats sticky rice.
Pamela "I am currently working on my first album. Hopefully, It will be ready by the end of this year. I have no idea what it will be called. It's a secret! In this album there will be at least 10 to 12 songs and they will be in Lao, English and maybe in French".
Laopress.com sample her demo tracks; Je Sais Pas, Hopelessly Devote 2u, and Freedom. She sounds so posh in Lao, French, English and looks absolutely fabulous. Pamela's songs are second to none and they're POP. Says Pamela "I take singing class for two years".
Says Pamela "I love to sing pop music because I believe that's the only style of music that I can put all feelings in a song and show all the power of my voice, but then again I love all kind of music".
It's nice to see Laotian taking our stuff to the world. Our Lao artists have had a thin line of success for years. With the help of new media we just hope that Laotians of the world will support and embrace our artists.
Pamela comes from a music family. Says Pamela "My mother released an album and my father is writer and musician, too. I have two little brothers. The oldest one is a singer, dancer and musician".
At the tender age of nine she started her singing. She participated in song contests, did concerts, and also did show by requests.
Well, it's finally happened. Pamela just finished Concerts for the Handicap Children of Laos where she was one of seven singers from around the world. They had three concerts in three large provinces of Laos – Vientiane, Pakse and Savannakhet. Pamela is very happy to be able to do concert where she originally come from, Savannakhet. The tour went for two months.
She said "Our last concert was at the University of Laos in Vientiane. There were more than 6000 people at the show. It televised on Laos National TV". It was her first major concert outside her country of residence, Canada.
Say Pamela "I meet with Bouangern Xaphouvong. Musically, He is very powerful person in Laos. He's also a very famous singer and I would love to work with him some day. Also some day, I would love to work with Sarky Mekmorakoth".
Thank you for all your support to all my Laotians around the world. And thanks laopress.com for publishing!!!
DEMO SONGS
Update Required
To play the media you will need to either update your browser to a recent version or update your
Flash plugin
.