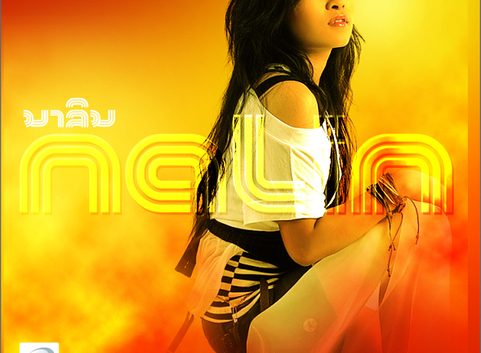 After winning Lao song contest Close Up Music Award in 2006, Nalin has not looked back ever since. She signed with Indee Records and initially appeared as backing singer with popular rock band known as Cells in a song called Kon Mue Song meaning second Chance.
It took another two years before Nalin's self titled debut album released. 2008 was her year. It was huge. Her première single Vao Baba meaning "Talk to Me Babe" sat on top on all Lao charts for many months. It was well appreciated by fans all over. The album draws inspiration from modern punk, 90s alterna-pop, 50s rock and the music of the Caribbean according to the Indee Records website.
She then got invited to perform in Japan representing Laos at the first Asia Pop Concert. She performed first at Yokohama and then in Kibuya. While she was in Japan she also appeared on one of television programme.