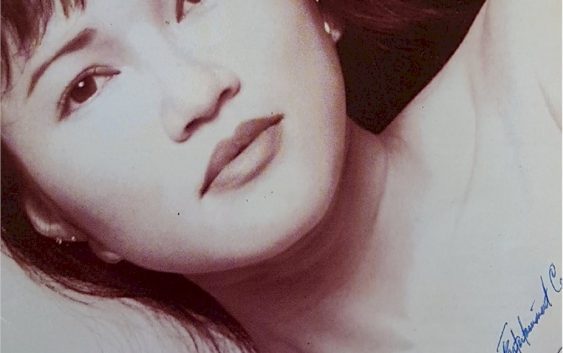 We have the world premiere of the latest songs from Ketsana. They are Why Did You Do What You Did and ForGet Laos Not. These songs will be in her seventh album.
Why Did You Do What You Did is the latest single from this Lao thrilling super star at her best, Ketsana. It is a song that intimately seduces listener with considerate lyrics, soulful melody and beautiful instrumentation. This song is written by Ketsana herself. It's in English.
ForGet Laos Not is another master piece work of art from Lao Michelangelo, Ketsana. This is one of Lao classic songs which has gone through a cosmetic surgery by Ketsana. The song has been stretching, digitalising, colouring bits there, improvising bits here, darkening there, eventually forming an impressive and highly polished Lao dance song ever produced.
Listen to the music and you'll know WHY she is the hottest Laotians' pop diva.
Genres: pop
Origina: Savannakhet, Laos 
Residence: Nashville, TN, USA
Facebook: www.facebook.com/ketsanaketsana
SONG
Ketsana Vilaylack is a native of Savannakhet, Laos.   She is Lao American and has been living in New York, New York. Currently she is in Bangkok, Thailand recording her latest album. She has six albums released and the seventh is on its way. It will be available just in time for Laos New Year, April 2001.
Her past albums have been released in America, Canada, France, and Laos. She had also toured all these countries. Out of the six albums that have been released, four are in English and two are in Lao. Her style of music is mainly pop or dance music. Many music fans in Australia hopefully will soon hear her materials.
She'd performed in concerts with many top artists such as Khampa in France, Daraphet in Laos, Swanthong, Thongvone, Phone, and Khamturm in the USA. She also did many concerts in many cities in Laos starting from the very north of Laos, Laung Prabang, to the very South, Pakse.
Her recent extravaganza one was at AIDS Awareness concert with quest artists from Cambodia, China, Myanmar, Thailand, Vietnam and Laos. It was held at That Luang Square, Vientiane in December 23, 2000. She was there representing Lao American. The event, sponsored by the Ministry of Information and Culture and the Population Service International, was attended by thousands of young people.
She signed a 3-year deal with Warner Chappell Music, New York back in July of 1999 as a writer/Composer. After that She was in Laos touring.
After the tour, August 2000, She was sent to Bangkok to record her English album, which she penned.   The album finished in December 2000. Now she is waiting to finalise a distribution deal with Warner Music Asia. This album will be released in seven major Asian countries; Thailand, Taiwan, Hong Kong, China, Singapore, Malaysia, and the Philippines excluding Japan and Indonesia.