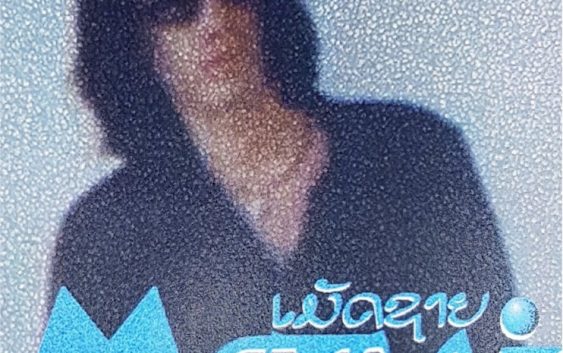 Tonight is a title of a new album released by Nikki Metsai. Ten new tracks include nine brand new songs which are written by the man himself and one classic song that he sings & dedicates that for the love of his life.
His songs are about loving and having fun. Nikki is another Lao artist coming into this music landscape to add a bit of hot & spicy music favour.
Born in Switzerland but America, Nikki got into music when he was 15.  His first gig was in California with his first band.
SONGS
Update Required
To play the media you will need to either update your browser to a recent version or update your
Flash plugin
.
INTERVIEW
Laopress.com: what is happening these days musically?
Nixx:  Well….right now, I'm glad that the new cd is finally done. So please go out and get one for yourself or order from my site www.nikkimetsai.net I really appreciate.
laopress.com: where do you think nixx is headed?
Nixx:  I'm going to start making a call (if they don't make one) and start to tour doing this two cds.
laopress.com: apart from music what are some of your interest?
Nixx:  I play tennis every weekend. ( I'm in the league right now) and go to school four days a week to get education. You know what i mean?
laopress.com: favorite star, sport, car, or hobby?
Nixx:  Favourite star? hmm… myself?…..hehehehehe.
Sport? I love to play soccer again, but I'm getting too old for that.  tennis is the game now.
Cars? I like to own a Ferrari, Italian' car.
hobbies? Take my wife out shopping, something she likes, but par de moi.
laopress.com: what sets your apart from the rest?
Nixx:  The rest from what? who?
laopress.com:  how do you describe your music?
Nixx:  I'm happy with the sound of my new cd. It's fair you know!  I can't complain much.  We love rock 'n roll..
laopress.com: you have written a lot of songs, have you favorite of your own?
Nixx:  I like all of them, but my special one is call "Kap ma hak kan mai" from my first album. I dedicate that one to my wife. I will play that one live for my television interview with laopress this month…..unplugged version.
laopress.com: how long does it take you to write a song?
Nixx:  I don't know Andy! I don't keep track. Sometimes a week for one song or sometimes even a month for just that one song.
laopress.com: what do you love most about music?
Nixx:  I love to play live concert in front of noisy BIG crowd. It gets me energy and keeps me alive. 
laopress.com: How happy have you been with the response to your latest album?
Nixx:  You know what really funny. I had a lot of people emailing me and told me that my voice is a lot more improved than the first one album, but the funny thing is I always had the same voice. "MAGIC"
laopress.com: when is the last time that you think that your are the luckiest person ever lived?
Nixx:  When I came out from my Mom "tummy"
laopress.com: what song do you always do onstage?
Nixx:  I haven't have much chance to play my materials, but i remember one show I play with Siengsavanh band. I did play "Sao Sexy" and the respond was overwhelming. The crowd seem to enjoy dancing.
laopress.com: how different is the second album to the first?
Nixx:  In term of sound recording and preparation, they were a lot more improved than the first album, very different.  I guess we are well prepared and organised than our first cd.   Thanks to my sound engineer Nick Henaca, and Kingdom recording for putting a lot of effort to it.
laopress.com:  Anything you want to add?
Nixx:  Well…first, thank you so much Andy for your time interviewing me, and to all of Metsai's fan for sticking with us for all these years. When there are so many talents out there and there are so many different kinds of music out there.  
We are competing the the best laotians' top BIG name like Sarky Mekmorakoth, The Exile, Bohanh, Noy Sydanon, Black Flame, Chitpanya, Toui Bb gun, Ang Othong, Chakchanh, 7 up.   Our fans have been supporting us for many years that keep us going what we love to do; which record album, go out and tour, and come back and write again.
I would urge.. go out there and get yourself a copy of our latest album "KHEUN NEE" and if you want to keep in touch with me, please come to my website www.nikkimetsai.net. 
I wish www.Laopress.com all the best, and I hope you become the BIGgest press website out there.
laopress.com:  Tell us about yourself:
Nixx:  I'm Nixx Metsai.  A guitarist of Metsai band.  Band was originally from Santa Rosa CA.  I just released my solo album Metsai Vol 1.  I live in MN.  I'd toured with Xay (Siengsavanh band)
laopress.com: describe your music.
Nixx:  Metsai will experiment with different styles of music, but  we will always keep playing rock n' roll.  I'm working on my second album call " Rock n' roll".  It will be ready next summer 2002.
laopress.com: How did you come to play music?
Nixx:  My mother gave me the first guitar when I was 10. BIG mistake!  I felt in love with it   But we broke up when I found soccer.  At 13 I joined CHANTHABOULY soccer team then left soccer for tennis!!  Guitar took over me again when I was 15.
laopress.com:  favourite music, food, car, etc
Nixx:  Rock 80′ music.  Foods, nothing in particular but variety is good. My dream car is Ferrari "Testarora".
laopress.com: Last CD purchased
Nixx:  My friend ANG Othong's CD from MN, Just released his solo album this New Year 2002.
laopress.com:  Your last holiday.
Nixx:  Last Christmas 2001
laopress.com:  Our biggest musical influence.
Nixx:  I listed at my site at www.geocities.com/metsy_us.
laopress.com:  Was there something significant that happened in your life that you needed to write a song in your first album?
Nixx:  A song "Pen Ghang" on my first album.  The lyrics of the song have lots to do with life today when people are dealing with difficult situation.
laopress.com:  What messages do you want to give out in your songs?
Nixx:  Everything from love, friendship, technology, etc..
laopress.com:  The biggest crowd you've ever play to.
Nixx:  1984 at "BOUASAVANH AUDIENCE" in Laos at The Songs Competition. Our band took 3rd place out of 7 band.