Willy Denzey, another brilliant R&B artist from France released his third single from the album ACTE II. Check it out

Rating:



PENG NUKLENG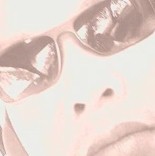 By Andy
Peng NukLeng in English means "Gangsta Music". It's by scary gangsta dude YB. He used to do a song with most notorious and well known Lao gangster artist, Young Gatt. His song has been in our top ten download hit songs for major part of this year. Youth Gone Wild certainly cemented its place in Lao Hip Hop history.
Gangsta Music is undeniably hot, what a gangster. He comes hard and tough. The lyrics are in Lao and English. The flow is impeccable and delivery also. He sounds so nukleng, arrogant and self important. What a gangsta!
He is working on his new Mixtape. This is serious gangster shit that should be in every gigolo, jigo and everyone heads. That includes the traditional and old stubborn head ones. So be on the look out for it.