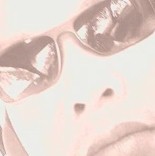 By Andy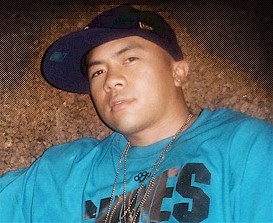 A host of urban notable artists have banded together for a new venture starting off in 2008. They will take on the music world under Ranzz Entertainment - http://www.ranzz.com. This is certainly going to make the other international urban artist mobs look liked they are on steroid. Would these heartbeats of Lao music evolve into global phenomenon spearheaded by Ken Kan Ung.
<![if !supportEmptyParas]> <![endif]>
These three Lao artists Gumby, Supasang and Joanlee also will also release independent movie due to coming out very soon. As for rough and tough Gumby already vowed to re-invent himself as a result he has new motto in life 'New Year New Gumby'. Full interview can be heard here at http://www.voanews.com/lao/lao_diaspora.cfm. He recently appeared on national radio programme to represent. Watch his space.
<![if !supportEmptyParas]> <![endif]>
As for Supasang, he just signed a deal and released Hustle & Flow Mixtape Volume I. More info can be downloaded at his space at http://www.myspace.com/supasang
<![if !supportEmptyParas]> <![endif]>
Introducing the latest sensation R&B known around town as Joanlee. Growing up in the urban area of Long Beach, he plays piano and guitar. Starting off with the singing in the church choir later also sang and played in church's youth band. Did he imagine then that was the start of a fruitful journey? Still, trying to make it by doing the hard yard at coffee houses, restaurants, weddings, small clubs, "OPEN MICS" and basically anywhere he can find a stage so he can be natural.
<![if !supportEmptyParas]> <![endif]>
Joanlee has five outstanding R&B tracks for you to sample. They are beautiful Tender Love Remix, catchy If I Had My Way, the groovy Down Low, Stef - a truly magnificent tribute to the late Princess Stef, superbly sung, and last but not least the outstanding The Way We Used To Be. These are simply few of his excellent collection of songs. They are utterly great tunes.
<![if !supportEmptyParas]> <![endif]>
This JoanLee guy has got the groove. He's got the flow. We make him Indie of the week. Listening to his first track and it just grabbed me and didn't release its grip for it duration. I immediately replayed it. <![endif]>
He is really demonstrating the brilliant talent of our new generation of modern Lao artists. We can match up with what is happening in the rest of the world, in particular the US.
More info at his space at http://www.myspace.com/xxjoanleexx