This Hip Hop song from Lao Crimino will surely set a new bench mark for Lao Hip Hop and will become most talked about song of all time in the history of modern Lao music. This group of Lao Crimino will conquer and lay claim their Hip Hop territory. There is no shocking rhymes here but smooth, beautiful and perfect .....Pix of Lao Crimino More info

Rating:


WATCH ME SHINE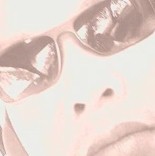 By Andy
Introducing another young, up and coming hip hop artist from Minnesota, Tony Phat or simply known as Illphatic. He is 20 years old and already has written some of the most recognisable songs. He is showing why he is such a red hot choice for one of many artists most likely to break through.

Tony says "I make music in a sense that is soulful, yet still hype. I like to see it as putting the soul of R&B into a Rap sense. "I'ma hustla, I'ma-I'ma hustla." But the difference between what you maybe be thinking is that I slang this thing called music. I put it to the best of my knowledge in the sense that I use it to entertain, tell stories, and express real situations. If you listen, you can see the variety that's brought to the table. Finally, I like to keep in mind what my cousin has stated in the past; "The music you consume becomes a part of you, the music you produce is you." So hear me."
His music structures well, utilises chemistry and has sense of flow and delivery. He is playful gangster rapper. He is certainly one of the best. You get a much better idea of where he is and where he has come from and certainly what he is capable of by visiting his music page at soundclick.
Illphatic isn't such a gangster he can be a classic hip hop artist and Illphatic Morlum is the track where he shows us that.