He has achieved the most amazing fusion of art and sound from his latest experiment I ever heard. This will be another indication of how darn good his or Lao music will be. No doubt, this album will be instantly powerful, intricately compelling, has immerse longevity and his unique artistic statement. More >> . More info

Rating:


25.05.05
DID YOU KNOW...
Willy Denzey, another brilliant R&B artist from France released his third single from the album ACTE II. Check it out

Rating:



At last we have Joey Sisouvath third album. As documented that last week we interviewed him for our TV section. His brand new songs uploaded. If you like what you hear then grab them from music store now.
More info

Rating:


This Hip Hop song from Lao Crimino will surely set a new bench mark for Lao Hip Hop and will become most talked about song of all time in the history of modern Lao music. This group of Lao Crimino will conquer and lay claim their Hip Hop territory. There is no shocking rhymes here but smooth, beautiful and perfect .....Pix of Lao Crimino More info

Rating:





LET IT FLOW NIGGA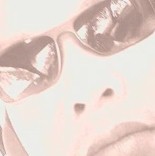 By Andy
He's bald, young, and angry. He works long hour, he is Thai, Drowzy and He "Fed up With Chu". Is he the real first Thai rapper to make it?
Introducing Drowzy aka Shawn Sathavorn, 20 years old Thai emcee born and raised in Orange County California, America. He has a mission. His quest is to be the first Thai to be internationally recognised. Shawn acknowledges that there are others actually two Thai rappers who make it, namely Thaitanium and Jeoy Boy but they are well known within Thailand since they spit in Thai/English. Drownzy is sure Thai rapper trend setter in America.
Currently Drowzy is working on his first mixtape while attending School and working. He spits in English. His music bases on his heritage. Shawn said "Everything I rap about deals with my emotions and situations I am in and going thru".
We have two excellent of his favourite new tracks – Im Fed up With U (ft. Angel & JDAWG) and Cali4nia Anthem (ft. Kayiel & Thaifoon) for download.
I'm Fed up With U is a song he made based on situation in his relationship so it contains a lot of emotion and thoughts running through his mind. Shawn "It's still fresh". California Anthem is a new song just recently completed and it's still hot out of the press. It features three of his mates. Basically is represents Cali4nia where all of three of the emcees are from.
You can listen more of his song at his sites below
HTTP://WWW.SOUNDCLICK.COM/DROWZY
HTTP:///WWW.MYSPACE.COM/THAILANDSMOSTFINEST