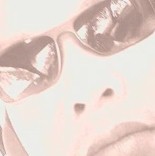 By Andy

Laotian artists really bring all attention nationwide and internationally to the bright lights, a small country like Laos, and this year we have another talented artist emerging.
Malyssa, the first-known artist of Lao-Thai descent who has made it in the mainstream American music industry, talks to VOA about her life, musical aspirations, and her debut all-English album, Reminisce, which has received wide airplay.
Born to a Thai mother from Oubon Ratchathani in Northeastern Thailand, Malyssa considers herself of Lao descent. Her father is a native American of French-Canadian descent, who went to work in Thailand and married her mother.
Malyssa speaks a little Lao and Thai. She says one of her goals is to be able to perform in Thailand, Laos, and throughout Asia. VAO
Her voice is from Laos and the less of Malyssa is....
Listen to Malyssa interview at VAO >> http://www.voanews.com/Lao/
Download her song at her official website.
For more info>>>http://www.malyssa.com/

<![endif]>
<![if !supportLineBreakNewLine]><![endif]>