YOU'RE BEAUTIFUL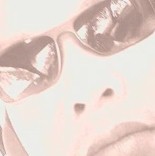 By Andy

What is left to say about modern Lao pop music? It's already exceeded expectation. Here comes another young sensation hotting-up the music sense again.
In the midst and hype of urban and dance music, it's often hard to find the quality pop song coming out. Fortunately pretty young Julu has risen to fill that void with her debut cd. The songs in the album aren't nothing short of brilliant.
A new artist has got to have the right look backed by a fresh sound while the name has to stand out from the pack. Julu has met the criteria.
Clearly this is an artist who simply just settles into fame very nicely and looks the part of pop culture. Her songs from première album sound uncomplicated, easy to listen, simple and timeless.
As well documented, the commercial viability of a pop song relies on the look and sound of the artist. Julu is so cute and sounds so sweet.
It's hard to pick the stand-outs among the album so loaded with talent, but listen especially to "Hug Nun Pen Yangdye" for simple, delightful, pop beat. The simplicity of this song makes this music all the sweeter. This self titled album had it all: catchy, irrepressible pop songs with genuine heart.
Yes, it is all about the voice – Just beautiful! It released by Valentine Music. It's been out for a while therefore check it out at store near you.
Special report by Ant from laosmile.com + co.