He has achieved the most amazing fusion of art and sound from his latest experiment I ever heard. This will be another indication of how darn good his or Lao music will be. No doubt, this album will be instantly powerful, intricately compelling, has immerse longevity and his unique artistic statement.

. More info

Rating:


25.05.05

Willy Denzey, another brilliant R&B artist from France released his third single from the album ACTE II. Check it out

Rating:



At last we have Joey Sisouvath third album. As documented that last week we interviewed him for our TV section. His brand new songs uploaded. If you like what you hear then grab them from music store now.
More info

Rating:


This Hip Hop song from Lao Crimino will surely set a new bench mark for Lao Hip Hop and will become most talked about song of all time in the history of modern Lao music. This group of Lao Crimino will conquer and lay claim their Hip Hop territory. There is no shocking rhymes here but smooth, beautiful and perfect .....Pix of Lao Crimino More info


Ni
kki Metsai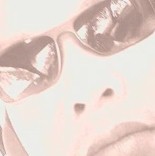 By Andy
One of Lao finest rock artist just belt out his latest sound. This guy is sing song/writer. He is quite a very heavy guitarist. This album is self titled "METSAI". Twelve pop/rock songs are now available for the whole wide world to share.
TONIGHT, feeling lucky? Look out for Nikki's TONIGHT!
It's the latest release from Nikki. This one sees him do 10 songs. The tracks include nine brand new songs which are written by the man himself and one classic song that he sings & dedicates that for the love of his life...
http://www.geocities.com/metsaiband
WHO ON EARTH IS NIKKI

His songs are about loving and having fun. If you listen to his songs you'll get the intense emotion from passionate feelings of love.
Nikki is another Lao artist coming into this world to add a bit of funk & rock to Lao music. He's raw talent.
Born in Switzerland but raised in the good old Laos and the USA. He got into music when he was 15.
His first gig was in California with his first band. He recent band was with the Siengsavanh Band from Minnesota where he played guitar and occasionally sang.
Having been playing music since 15 Nikki introduces his first album to the world. Nikki writes these original songs. So watch out for this funky and interactive album.
For more information about this funky artist check http://www.geocities.com/metsy_us
<![if !supportLineBreakNewLine]>
<![endif]>
<![if !supportLineBreakNewLine]><![endif]>