<![if !supportLineBreakNewLine]><![endif]>


<![if !supportLineBreakNewLine]><![endif]>NeED U iN My liFe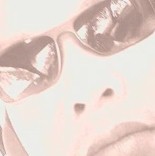 21.02.2007 by Andy
The truth about Daniel D. is that he was raised in a household surrounded by music – a father was an accomplished musician, playing the guitar, bass, and piano. Daniel is self-taught pianist. He just loves music.
During early day, a performance at various places has made him a better musician, performer and a singer. He has been featured with many local artists' album.
Daniel currently is working on "Genesis" album ". He has written, produced, and performed practically every song on the upcoming album that has a mixture of R&B, soul, gospel, Hip-Hop, and pop. You can listen to his songs at his space.
Smooth melody, beautiful lyrics, seamless voice with a gentle stroke of piano, they are ridiculous good ballad love songs. Take for instance The Truth; it will melt every girl's heart. Don't Lie 2 Me, Pass Me By, Need U In My Life and Ever Since You Left are equally as excellent.
Don't Lie 2 Me, The Truth is this guy has talent and ability to write hit songs, produce them and sing them.
For more info check his site below

http://www.myspace.com/danield209